Article
Multimedia Artist R. Luke DuBois' Exhibit Opens at Ringling Museum
The multimedia artist's exhibit will run through May 4.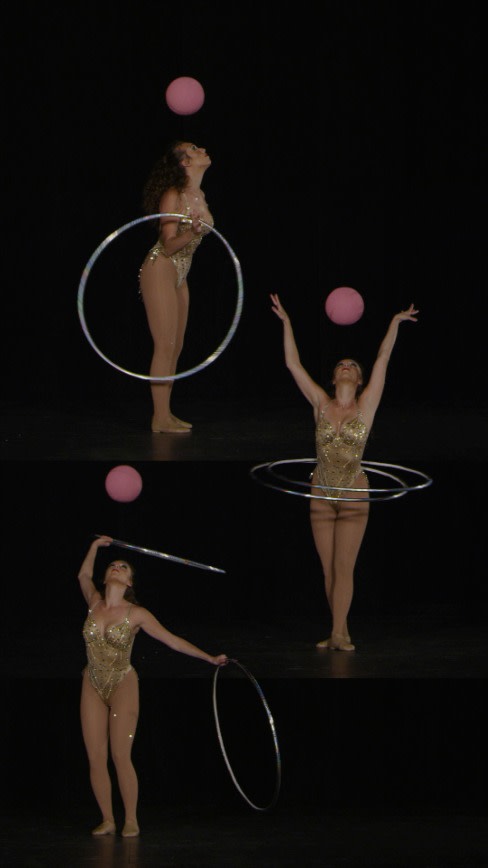 Ringling Museum curator Matthew McLendon first met New York-based artist R. Luke DuBois three years ago, when the multitalented, multimedia artist sat next to him at a dinner party while in town to perform with Hermitage artist Bora Yoon. "He had his computer with him, as he always does," recalls McLendon, "and he showed me some of his new work. I was surprised that he hadn't already had a survey exhibition, and when I called him about it later, he agreed to do one here."
Now that exhibition, R. Luke DuBois—Now (on view at the Ringling Museum through May 4), has arrived, and audiences will get a chance to see what McLendon calls "the epitome of the type of artist we want to work with here. I call it 'post-genre.' Luke's a composer, a filmmaker, he makes prints, he's a computer programmer, and he's a performance artist." (Plus, quips DuBois, "I make a good martini.")
Since DuBois is interested in what he calls "regional, national and cultural forms that include performance," perhaps it's only natural that among the video/sound works on show here will be a new work commissioned by the Ringling that centers on Sarasota's circus heritage. "The Circus Museum staff connected me to Circus Sarasota," explains DuBois, "and I did a lot of fast talking to persuade some of their performers to sit for video portraits"—done in two days, indoors and out, over last summer. "The piece features five different performers [ringmaster Pedro Reis, aerialist Dolly Jacobs, juggler Gina Cristiani, rope artist Texas Jack Fulbright and hand balancing act Duo Romanesc—doing their thing."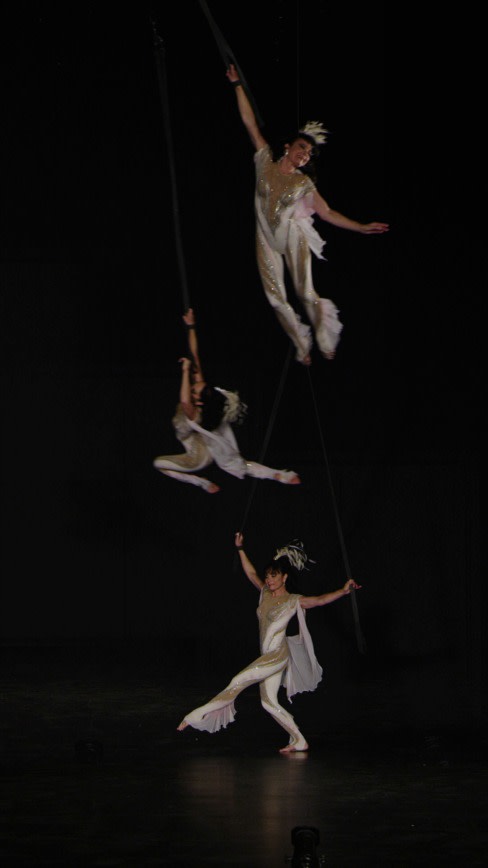 DuBois filmed the circus artists using high-speed film, so the video seems to be in very slow motion, meaning viewers can see every movement, whether at the fast pace of juggling or the much more deliberate one of hand balancing. Then he used historic circus music, slowed way down, for the sound background. "It's just really pretty," DuBois says, "like a 21st-century version of a circus poster, only they [the figures] move."
You can view images from that video here, along with other DuBois creations at the links below. A number of special events—talks, performances, etc.—are also scheduled around the exhibition; go to ringling.org for complete info on those.
Vertical Music, 2012
[iframe]
Vertical Music from R. Luke DuBois on Vimeo.
[/iframe]
Pop Icon: Britney, 2010
[iframe][/iframe]
Fashionably Late for the Relationship, 2007-08
[iframe]
Fashionably Late For The Relationship (2008) from R. Luke DuBois on Vimeo.
[/iframe]