Article
Vintage Photo: Ca'd'Zan
This week's Vintage Photo: The Ringling Museum's Ca d'Zan, circa 1950.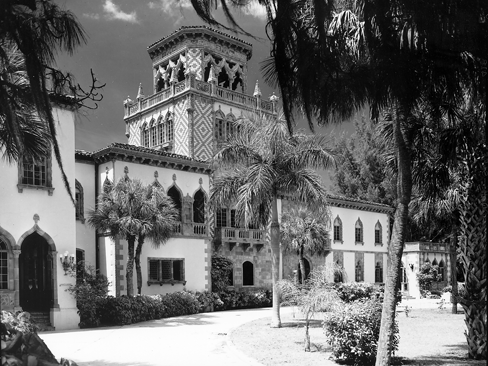 Ca d'Zan (ca 1950). Translated from Venetian to mean "House of John," the Ca d'Zan is made up of what are now the grounds of the Ringling Museum and the New College campus. John and his wife, Mable, both lovers of Italian aesthetic, chose the location as well as the style and décor of their home to remind them of their favorite city. The design was commissioned by New York architect Dwight James Baum in 1924 and was brought to life by Sarasota developer Owen Burns, with completion in 1926. --Chelsey Lucas
Photo courtesy of the Sarasota County Department of Historical Resources.