Article
Nine-Year-Old Alice Lotti Stars in Sarasota Youth Opera's "The Little Sweep"
Nine-year-old Alicia Lotti plays the title role in the Sarasota Youth Opera's production of "The Little Sweep."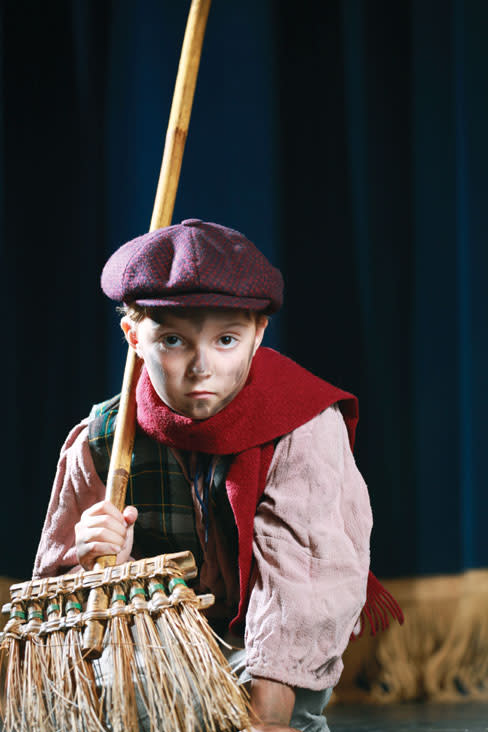 Nine-and-a-half year-old Alice (a-li-chay) Lotti joined Sarasota Youth Opera three years ago, but she says playing the title role in this month's production of Benjamin Britten's The Little Sweep is her biggest challenge so far. It's made easier by three things, she says: 1. It's sung in English. (The hardest thing about being in the youth opera "is learning other languages.") 2. She doesn't get nervous because "at the opera house, the lights are so bright you can't see the audience." 3. "My grandpa knows almost every opera, and if I don't know the story, he tells it to me." And like veteran actors many times her age, she's already recognized the best thing about performing: "A lot of people applaud for you after you sing."
Click here to read Kay Kipling's On Stage blog.
This article appears in the November 2013 issue of Sarasota magazine. Like what you read? Subscribe to Sarasota magazine. >>