Article
How to Invest in a Broadway Show
Dreaming of investing in a Broadway show? New York theater columnist Michael Riedel tells about fortunes won—and lost.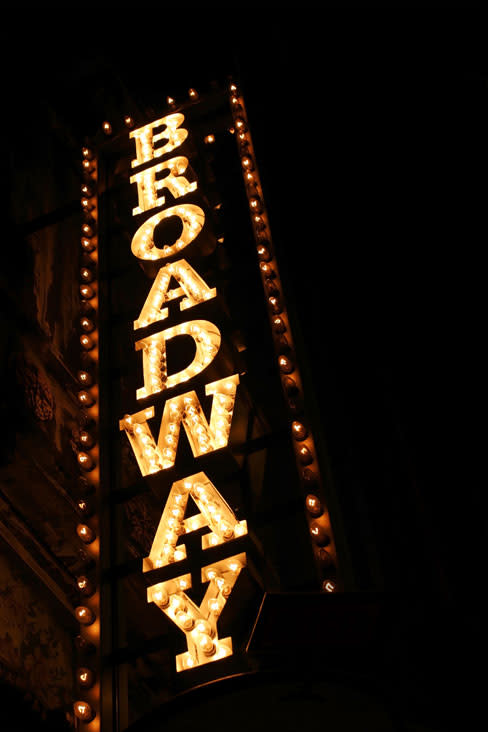 You "wanna be a producer" as Matthew Broderick sang in the hit musical The Producers?
Well, why not? Sarasota has a thriving theater scene, and a long tradition of patronage of the arts. Asolo Rep certainly has Broadway ambitions. New York producers increasingly see the theater as a good place to try out Broadway-bound shows, such as Bonnie & Clyde, a few seasons back. Sarasotans, they say, are sophisticated theatergoers and a good barometer of how well a show will do in New York.
So if you're going to be a guinea pig, why not put some skin in the game yourself? Producing is glamorous, fun—and can make you very, very rich.
Just look at what happened to my friend, Judy Craymer. In 1995, Craymer was working as a free-lance television producer in England. But what she really wanted to do was produce a musical, and she had an idea for one. A fan of pop music from the '70s, Cramer envisioned producing a fun show that would appeal to middle-aged women who had danced the '80s away in discos. The trouble was, she didn't have any money.
So she sold her apartment and used some of the profits to pay a writer and a director to work up an outline. She figured she could live on the rest of the money for nine months, enough time, she hoped, to raise the capital for her little musical. That didn't quite work out. To eat, she had to borrow money from her father. Eventually, though, she scraped together the $2.5 million she needed to produce the show in the West End. She prayed it would run a year and then perhaps tour England. "I'd get out of debt and maybe be able to afford another apartment," she says. "I'd already lined up another job in television. I was going to start right after the show opened."
Craymer's musical played its first preview at the Prince Edward Theater "with nothing in the bank," she recalls. She stood at the back of the house, nervously awaiting the audience response. They went nuts. The next day, there was a line at the box office. Suddenly, a show that was selling no tickets was taking in $250,000 a day, purely on word of mouth. By the time the critics threw their hats in the air, Craymer's little show that she hoped would run a year was a smash.
You may have heard of it. It's called Mamma Mia! Craymer owns 18.5 percent of it. The last time I checked, Mamma Mia! had a worldwide gross of $3.5 billion. Oh, and Craymer produced the movie, which is one of the highest-grossing movie musicals of all time. So she got out of debt, and was able to buy another apartment. In fact, she owns a few apartments, including a big one at the Plaza Hotel in New York. She is said to be the third richest woman in England—after the Queen and J.K. Rowling.
Not a bad way to make a killing!
But before you mortgage your house to invest in a musical, consider what once happened to another friend of mine, Jimmy Nederlander, the producer and theater owner.
In 1985, Nederlander was flying from London to New York on the Concord. Seated across the aisle was John Breglio, a powerful entertainment lawyer. One of his clients was Australian-born entertainer Peter Allen, then at the height of his popularity.
"John—you got anything for me?" Nederlander wanted to know.
"As a matter of fact, I do," Breglio said. "Peter Allen wants to write and star in a Broadway musical."
"I love Peter Allen!" said Nederlander.
They did the deal for the new Peter Allen musical on a Concord cocktail napkin. Nederlander was so sure the show would be a hit, he put up all the money—$4.5 million—and he put it in one of his premier theaters, the Mark Hellinger.
But things did not go quite as planned. At the first preview of Legs Diamond, Harvey Fierstein, who had written the script, said to a friend: "I think it's going well. Only 120 people left at intermission."
Frank Rich, then the theater critic for The New York Times, called Legs Diamond a "sobering interlude of minimum-security imprisonment." Not exactly the kind of quote you put on the side of a bus. Legs Diamond closed after a few weeks, and Jimmy Nederlander found himself in such a financial hole that he had to sell the theater. Today the Mark Hellinger, long considered the best musical house on Broadway, is home to the Times Square Church.
Nederlander eventually recovered—his theatrical empire today is worth several billion dollars. But Legs Diamond nearly brought the whole thing crashing down around him. "You know what I learned?" he once told me. "Nobody can pick 'em."
That is show biz wisdom. Nobody knows if they've invested in Mamma Mia! or Legs Diamond until the first performance in front of an audience that paid for its tickets. And by then, if the show's a dud, it's too late to get out. And most shows turn out to be duds. For every Mamma Mia! or Hairspray or Chicago there are countless flops, which gobble up hundreds of millions of dollars. Elton John's The Vampire Lestat? Lost $12 million. Disney's The Little Mermaid? Twenty-five million dollars sank to the bottom of the sea. Ghost? There went $14 million. Even shows that appear to be hits—that run a year or more on Broadway—often wind up losing most of their investment. The Addams Family, for instance, played nearly two years at the Lunt-Fontanne. If you put money in it, you didn't get it back.
Sarasota residents Bob and Beverly Bartner have been investing in Broadway and London shows for 15 years. And they've had winners, including the hugely popular The Book of Mormon. But, doing a quick tally of his theatrical investments, Bob Bartner says, "We're still in the red. Maybe we'll get out of the hole with Mormon, but right now we're still in the red."
The first show Bartner, a retired magazine executive who's on the board of Asolo Rep, invested in was Wit, Margaret Edson's deeply moving play about a brilliant scholar struck down by cancer. Bartner was on the board of the Long Wharf Theater in Connecticut, where the play was produced in 1997. He and his wife loved it, and thought it should have a life in New York. But nobody wanted to invest in what New York producers were calling "that cancer play." So the Bartners wrote a check for $25,000. Wit opened in 1998 at a tiny Off-Broadway theater. Ben Brantley, the critic for The New York Times, raved. The play won the Pulitzer Prize, and moved to a larger theater, where it enjoyed a highly profitable run. Since then it has been produced hundreds of times in theaters around the world.
"It was a wonderful experience," Bartner says, "but in retrospect it was not a good experience to have your first time out in New York. It is the exception to the rule. Most shows lose money."
Bartner has one rule of thumb for investing in the theater: "I don't do it to make money. I do it to have fun. I don't want to lose a lot of money, but don't think you're going to make money."
Bartner and his wife invest in shows "we love" and with people they admire—producers Sonia Friedman and Scott Rudin, the British actor Mark Rylance. They backed two plays starring Rylance, Boeing-Boeing ("a winner," says Bartner) and La Bête ("no Boeing-Boeing").
Bartner has exactly the right attitude about investing in the theater. Don't do it if you need the money. It's a gamble, and if you like gambling it can be fun. But remember: The odds are against you. The costs, especially on Broadway, are enormous. Decades ago, when the price tag of a musical was $500,000, producers took investments of as little as $10,000. Today most musicals cost at least $10 to $15 million—leaping to $85 million in the case of Spider-Man, Turn Off the Dark. For a musical in 2013, the minimum investment is $250,000. Plays are no bargain, either. The Testament of Mary, which the Bartners backed, was a one-woman play that cost $2.5 million. It closed after two weeks.
There are, though, a few ways to hedge your bets. Stars—movie stars—usually mean money in the bank before opening night. Daniel Craig opens in Harold Pinter's Betrayal this month. The advance sale is already $10 million (the Bartners are investors). Even if the critics don't go for it, the production, which is being directed by Mike Nichols, should make a tidy packet. Last season on Broadway, both Tom Hanks, in Lucky Guy, and Bette Midler, in I'll Eat You Last, made several million dollars for their backers.
And put Hugh Jackman in anything—even a revival of Legs Diamond—and you'll make money.
But if you're not a well-connected theater investor like the Bartners, your chances of getting a piece of a star-driven vehicle are slim. The producers of Betrayal with Daniel Craig don't have to get out searching high and low for money. They round up friends who've invested with them in the past, divvy up the action and have one hell of a good time at the opening night party.
To break into theater investing, your best chance is to start with a play by an unknown writer with talented but not famous actors, just as the Bartners did with Wit. But do a little research first. Know who the lead producer is and what his track record is like. Scott Rudin, who produced The Book of Mormon, likes to say that the only a thing a producer has going for him is his taste. Make sure the person you're giving your money to has taste. And then read the investment papers. Most backers don't. But you can learn a lot from them.
For instance, pay attention not only to the initial capitalization but to the weekly running cost. If the show has a high overhead—if the creators and lead producers are taking too much off the top for themselves—be wary. Spider-Man, for instance, likes to boast about its $1 million-plus weekly grosses. But the show's weekly nut is $1.2 million. Which means it often loses $100,000 or more a week.
Another good rule for investing is to back something you love. A production may look good on paper—a famous title, a great cast, a solid creative team—but if you don't love the script or the score, then why bother?
All Shook Up was a musical that used the songs of Elvis Presley. How can you bomb with Elvis Presley? They did.
Jonathan Larson was an obscure composer living in the East Village in the early '90s. He was working on a musical based on La Bohème. Allan Gordon, a New York real estate mogul who dabbled in the theater, liked some of Larson's songs, especially one called Seasons of Love. Gordon put up two-thirds of the money for the show, which was called Rent.
"I did it because I liked the songs," he once told me.
A veteran producer confides, "Every time I did something for the money, for cynical reasons, I lost. The shows I did because I loved them are the ones that succeeded."
And don't neglect the fun factor. Being part of a Broadway show is exciting: the first day of rehearsal, when everybody shows up eager and hopeful; the meetings during which you design the poster and map out the marketing strategy; that first performance, when you find out if the audience is with you or against you. I attended the first preview, in Minneapolis, of The Lion King. At the end of opening number, The Circle of Life, after the parade of Julie Taymor's life-size animal puppets, 1,800 people were standing on their seats and cheering. I was one of them.
"Investing in the theater is thrilling," says Jon Wilner, a real estate agent on Fire Island, who has backed shows in London and New York. "You are giving money to people to create something. Even if it goes wrong, you're part of something that wasn't there before. The happiest moment of my life was standing at the back of the Piccadilly Theater [in London] watching the big production number from Jerry Herman's Mack and Mabel—knowing I produced it. There is no greater joy. The show lost money, but I'd do it again in a minute."
Wilner pauses.
"Of course, that's why I live on the bay and not the ocean."
And remember Jimmy Nederlander's adage: "Nobody can pick 'em."
A friend once opened a musical out-of-town in San Francisco. I went to see it, and didn't think much of it. He had $14 million on the line. After the show we had a drink. "What am I going to do?" he said. "I don't know," I said. "I'm sorry. If I were you, I'd close it here and give as much money back to your investors as you can."
He didn't take my advice. Wicked opened on Broadway in 2004 and has grossed, around the world, $4.5 billion.
My friend has a very large house in Connecticut.
I do not.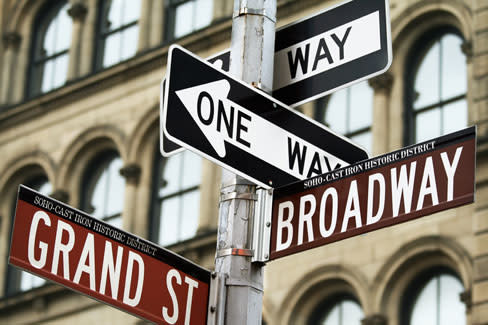 The 10 Biggest Broadway Flops
Kelly (1965) A musical about a man who claimed to have jumped off the Brooklyn Bridge. He survived. The show did not.
Breakfast at Tiffany's (1966) David Merrick produced this 1966 fiasco of Truman Capote's novel. He closed it in previews "to spare the public."
Into the Light (1986) They sang and danced about the Shroud of Turin. The writer Peter Stone called it Jesus Christ Tablecloth.
Legs Diamond (1988) Peter Allen as a straight gangster. Might have worked if they'd called it Kinky Boots Diamond.
Carrie (1988) The gold standard of Broadway disasters. Dancing by way of Jane Fonda workout videos, sets by way of Solid Gold. So bad, it inspired a book: Not Since Carrie: 40 Years of Musical Flops.
Annie 2 (1990) Sequel to the beloved Annie, it closed out of town in Washington, D.C. It contained one—one—funny line, improvised by Dorothy Loudon as Miss Hannigan.
Hannigan (to Warbucks): "You may have money and power and Annie. But I have one thing you haven't got."
Warbucks: "What?"
Hannigan: "Hair!"
Nick & Nora (1991) Based on the Thin Man movies, the show kept delaying its opening night due to creative in-fighting. Director Arthur Laurents told the producers he knew how to fix the show: "Cut the dog!"
Taboo (2003) Rosie O'Donnell put up $10 million to bring this show about Boy George to Broadway. It's a good thing she's rich.
Young Frankenstein (2007) Riding high from The Producers, Mel Brooks thought he could charge $475 a ticket to see his new show. He got what he deserved.
Spider-Man, Turn Off the Dark (2011) OK, it's still running. But it cost $85 million, it was savaged by the critics, several actors have been maimed, the director, Julie Taymor, was fired, and now it faces a lawsuit from a kid who nearly had his foot chewed off by a piece of scenery last month. It gets my vote for Broadway's biggest disaster ever.
Michael Riedel is the theater columnist for The New York Post and co-host of Theater Talk, a syndicated PBS show broadcast on WUSF/Tampa. He's also at work on a book for Simon and Schuster about Broadway and New York City in the 1960s and '70s.