Article
Vintage Sarasota: Sarasota Yacht Club
This week: The Sarasota Yacht Club, circa 1915.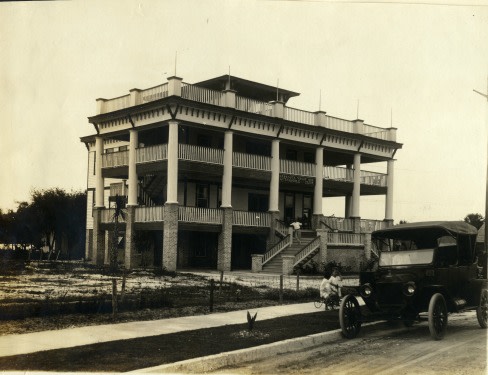 Sarasota Yacht Club (1915). At its inception, the Sarasota Yacht Club was located on the north end of Siesta Key in the summer of 1907. It closed for several years during the depression, but was revived in December 1911. The club played a role during World War I, where it acted as headquarters for the naval militia. Its current location on Coon Key was donated in 1940 in a deed executed by Henry Ringling North. At this transaction, a sail loft, clubhouse and piers were built on the new site. In 1943, the United States government again used the location for wartime efforts, and the club regained control of its property in 1946. --Chelsey Lucas
Photo courtesy of the Sarasota County Department of Historical Resources.