Article
Ringling International Arts Festival Opens Next Wednesday
Here's a preview of what you can expect at this year's festival.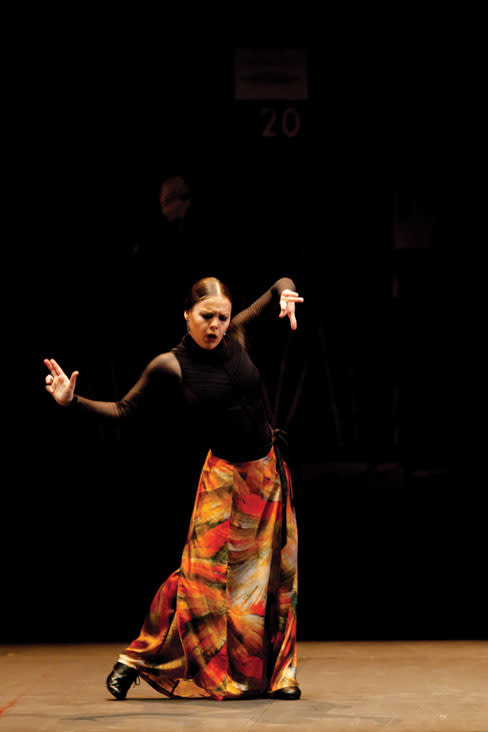 Rocio Molina
Time to start getting excited about the fifth annual Ringling International Arts Festival, which opens next Wednesday, Oct. 9, with a performance by Spanish flamenco artist Rocio Molina at 7 p.m. in the Mertz Theatre. (There's actually an opening cocktail reception at 5:30 p.m. to kick things off.) Molina's been acclaimed by critics worldwide for her energy and artistry, and flamenco seems to stir the hearts of audiences in a special way. Molina offers three performances in all during the festival.
Four performances will feature the Leev Theater Group's production of Hamlet, Prince of Grief, written by Mohammed Charmshir and performed by Afhsin Hashemi in Farsi (don't worry, there are English subtitles). I can't even imagine what it will be like to see this version of Shakespeare's tragedy, which utilizes—wait for it—a menagerie of plastic toys to represent the characters. That doesn't mean a Barbie doll for Ophelia, I hope…we'll see.
The story of Belarus Free Theatre, offering four performances of Minsk 2011: A Reply to Kathy Acker, is interesting offstage as well as on, since this company has faced censorship and harassment in its home country of Belarus, forcing it to perform "underground" there and in exile in England. This work deals with issues of government oppression and sexuality in the city of Minsk; it's performed in Russian with English subtitles and is, understandably, for mature audiences.
Dance has always been a staple of RIAF under its partnership with the Baryshnikov Arts Center; this year, besides Molina, the fest welcomes Tere O'Connor Dance (four performances at the Mertz) in pieces that are said to explore "the complex coexistence of time, metaphor and memory." That could mean almost anything, but it sounds intriguing enough.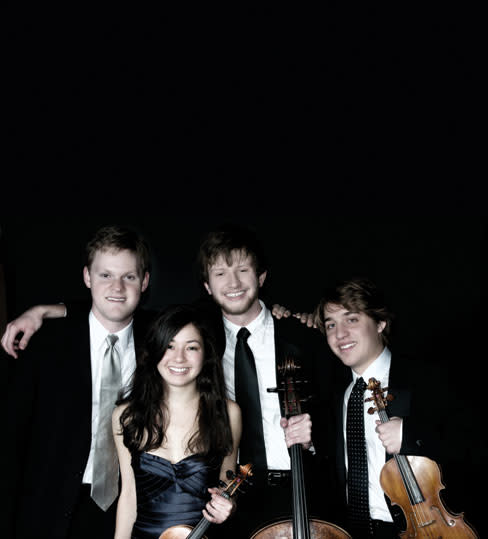 Aeolus Quartet
Something perhaps a bit more traditional: the Aeolus Quartet's performances of composer Stephen Prutsman's score for piano and string quartet to accompany a screening of Buster Keaton's classic silent comedy Sherlock Jr. This is one that should appeal to a cross-section of audience members with its meld of movie and music magic.
Besides these headliners, RIAF also hosts Conservations with the Curators (Matthew McLendon and Dwight Currie) and Jazz Sunsets along the Bolger Campiello on the Ringling Museum grounds. Oh, and there's a closing night party Saturday, Oct. 12, too. I'll be blogging next week after each performance I see, so check back. And call 360-7399 or go to ringling.org for tickets.
For more Sarasota events happening this month, check out our top tickets picks right here. >>