Article
Vintage Sarasota: Mira Mar Apartments
This week: Palm Avenue's Mira Mar apartments.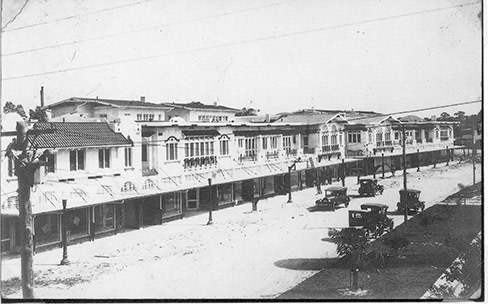 Mira Mar Apartments (ca 1923). Called the "Sixty Day Wonder" for its round-the-clock construction, headed by industrialist Andrew McAnsh, the Mira Mar Apartments stand on Palm Avenue. McAnsh was granted a $200,000 building permit by the city and construction began in 1922. "Mira Mar" translates to "sea view," a fitting title for the hotel overlooking the gulf which stood behind the apartments. For twenty years, the Mira Mar hotel stood as the premier beachfront lodging; however, by the 1950s, its prestige was on a slow decline as more hotels were being built throughout the city. -- Chelsey Lucas
Photograph courtesy of Sarasota County Department of Historical Resources.