Article
Asolo Rep's My Brilliant Divorce
Arts editor Kay Kipling reviews Asolo Rep's production of Geraldine Aron's one-woman play.
[caption id="attachment_943" align="alignnone" width="488"]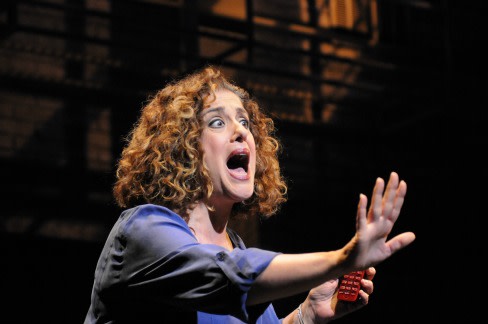 Mary Testa in Asolo Rep's My Brilliant Divorce. Photo by Barbara Banks[/caption]
By Kay Kipling
Summer is traditionally a time for lighter fare when it comes to Sarasota theater, and you'll find a pleasing example of that with the Asolo Rep's production of My Brilliant Divorce, written by Geraldine Aron and starring Mary Testa in a one-woman tour de force.
Not that there aren't moments that touch the heart as well as tickle the funnybone with this comedic piece about a middle-aged woman facing a sudden change in her life when her husband walks out on her for a younger woman (followed by a succession of other younger women). In fact, it's the lightning-like skill with which both Aron and Testa are able to switch gears between pathos and humor that makes My Brilliant Divorce stand out.
After all, we're used to women in this predicament bemoaning their lot, aren't we? The predictable path of trying to pick up the pieces—getting back onto the dating scene, finding out that one's married friends don't necessarily stick around when you're single, the realization that (gasp!) your style of living declines after divorce, especially if you've been a stay-at-home mom—is one we've followed many times before in films, television and books. So it must be a distinctive voice that draws you into this story once more.
Aron and Testa have that, and director Michael Donald Edwards succeeds in letting both women get it all out. Testa, who won audience and critical acclaim last summer in Asolo Rep's Love, Loss and What I Wore, is a performer who bounds out on the stage and instantly engages you, so that you're willing to go along with some of the play's sillier bits. (Love her pet dog, Dexter, a stuffed animal operated by remote control.) It helps that Testa has chops as a comedienne as well as an actress; she has great timing and is able to react immediately to the audience's own reactions, gauging exactly when to move on and how much oomph is required for her punch lines.
Testa's Angela, an American married to a Brit and living in London, is dealing not only with her breakup but with a less-than-supportive mother, a galaxy of hypochondriacal health problems and a daughter who leaves the house just about the same time hubby does. Backed by music, visual and sound effects and recorded voices during phone calls, Testa portrays not only her own character but gives voice—and personality—to a host of others, from that wayward husband to a sympathetic doctor to foreign-born house cleaners and beyond.
Some people may feel Angela's recovery issues—her struggles with loss and loneliness—take a bit longer than they need to. (The play covers a span of several years.) But each person in this position deals with it differently, and thanks to Testa's bravura turn, most audience members will come away in love with Angela.
My Brilliant Divorce continues through July 14 in the Asolo Rep's Mertz Theatre; for tickets call 351-8000 or go to asolorep.org
[caption id="attachment_942" align="alignnone" width="488"]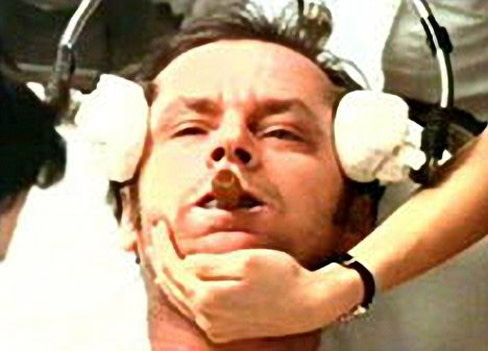 Testa with "Dexter." Photo by Barbara Banks[/caption]
.