Article
Media Picks
Our monthly media picks, plus news on the March 2013 Sarasota Half Marathon and more.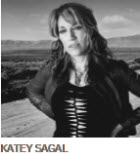 WHAT I'M WATCHING
Matthew McLendon, Curator, Modern and Contemporary Art, Ringling Museum of Art
"I am addicted to Sons of Anarchy. The chief reason is the amazing, talented, stunning Katey Sagal. From the hair and cleavage tattoo to the indomitable spirit and sheer will, she would make Machiavelli quake in his boots. If curating doesn't work out, I'm definitely going outlaw biker."
WHAT I'M LISTENING TO
Corey Crider, starring in the Sarasota Opera's A King for a Day, opening March 2
"The Genesis albums leading up to their first masterpiece, Selling England by the Pound. I love the complexity of the music and the cool English sentiment in Peter Gabriel's singing. And I'm on a Bob Seger discovery kick. I'm drawn to his voice—worn, damaged, grizzly but emotional, conveying fun, abandon, confidence and, most prominently, nostalgia."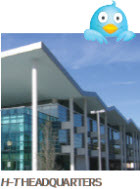 WHO I'M FOLLOWING
Bill Church, new Sarasota Herald-Tribune executive editor and digital media enthusiast
"Sarasota-area Twitter accounts, particularly the Herald-Tribune (@HeraldTribune) and social-maven staffers such as Jeremy Wallace (@JeremySWallace), Susan Rife (@SusanLRife), Josh Salman (@JoshSalman) and Justine Griffin (@SunBizGriffin). I love Taxi (@designertaxi) because it's fun, creative and justifies my occasional bouts with Twitter Distraction Disorder."
SPORTS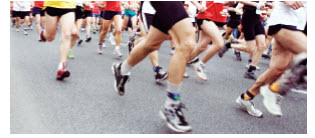 The First Watch Sarasota Half Marathon & Relay
One of the county's largest destination events takes place March 17.
Economic impact: Last year's event drew more than 2,800 visitors—runners and supporters—and generated more than $2.3 million in economic activity. The average per-person expenditure for visiting participants was $558.58.
2013 participants: This year, expect some 3,500 runners (and walkers). At least half of them travel more than 100 miles to Sarasota, including dozens of international runners from more than nine foreign countries.
women Rule: 65 percent of the participants are female, about 15 percent higher than most half marathons.
Welcome, newbies: The deliberate absence of large cash prizes—which would draw elite runners—opens the field to local competitors and makes it less intimidating. The generous course time limit (four hours) also caters to less competitive participants.
Chow down: In 2012, participants devoured 2,800 muffins, 500 oranges, 1,000 pounds of bananas and 3,000 "Siesta Key cocktail" parfaits—all supplied by sponsor First Watch.
Charitable outreach: The event will raise thousands of dollars for national and local nonprofits, including Community Haven, Sarasota Area Sports Alliance, St. Anthony's Hospital and the Leukemia and Lymphoma Society.
Visit sarasotahalfmarathon.com for more information.