Article
Sarasota Gets Unflattering Mention in Political Series "House of Cards"
Sarasota gets an unflattering mention in Kevin Spacey's new political series, "House of Cards"; plus news from Sarasota Opera and Asolo Rep.
By Charlie Huisking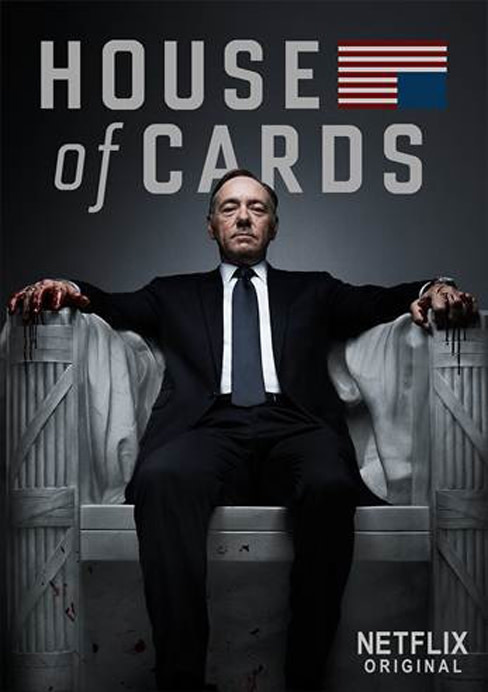 The new political drama series House of Cards is attracting enormous attention, in part because it's being presented by Netflix rather than a traditional broadcast or cable network.
But when I downloaded the second episode over the weekend, I nearly fell out of my chair because Sarasota figured in the plot – as a metaphor for unseemly greed and grandiosity!
The lead character, masterfully played by Kevin Spacey, is a ruthless, manipulative congressman. At several points in each episode, he addresses the camera directly, usually to share his cynical philosophy.
Speaking contemptuously of a former staffer who left to become a highly paid lobbyist, Spacey said the staffer didn't appreciate the difference between money and power: "Money is the McMansion in Sarasota that falls apart after 10 years," he said. "Power is the old stone building that stands for centuries."
Yikes! Has Sarasota become a shorthand term for nouveau-riche excess? And does one of the show's writers have parents who live in a Sarasota gated community?
Two approaches to a classic work
A recent Spoken and Sung presentation at the Sarasota Opera House really whetted my appetite for the upcoming production of the opera Of Mice and Men.
Graduate students from the FSU/Asolo Conservatory performed readings from the theatrical version of the Steinbeck novel. Members of the Sarasota Opera's apprentice program then performed the same scenes from the Carlisle Floyd opera, which will open in Sarasota in March. In many cases, the libretto featured Steinbeck's exact words, with the drama and poignancy heightened by the music.
Aware that contemporary opera (I guess a 1970 opera is still considered contemporary) is difficult for some audiences, Sarasota Opera has scheduled pre-show discussions 45 minutes before every performance of Of Mice and Men. You can meet the cast at the Opera House at 5 p.m. March 5. And a discussion with composer Floyd will be held there at 1 p.m. March 9.
In addition, the opera is partnering with the Sarasota Film Society to present two film versions of "Of Mice and Men" at the Burns Court Cinema, on Feb. 18 and Feb. 23. Go to sarasotaopera.org for more information.
Asolo Outreach Focuses On Life in Newtown
Like Sarasota Opera, the Asolo Rep is sponsoring several outreach programs in conjunction with an upcoming production, in this case Clybourne Park, a drama about race relations.
On Saturday, I attended a moving and funny program called Faces of Change, a documentary theater piece based on interviews with dozens of Sarasota's Newtown residents.
Six actors, representing residents ranging from seniors and political officials to policemen and high-school students, reflected on Newtown life past and present. They were all excellent, but Dorothy Hudson, who played a range of feisty matriarchs, deserves her own one-person show.
Congratulations to Brian Hersh and the education department for putting together this project, which will be repeated at 6 p.m. Feb. 7 at the North Sarasota County Library.