Article
Kimberly Sheintal's New Book on Sarasota Jewish History
By Taylor Meredith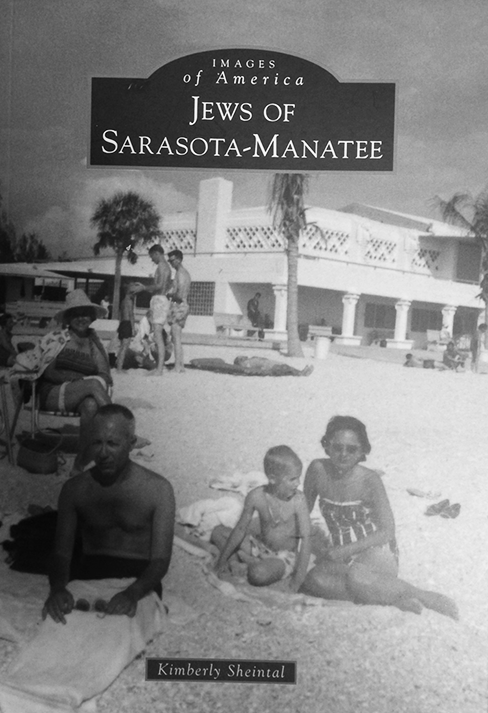 Kim Sheintal, longtime Sarasota resident and author of the new book Jews of Sarasota-Manatee, will be signing copies of the book at Bookstore1Sarasota this Monday, February 18, at 7:00 p.m. We caught up with Kim for a quick Q&A about writing the book—and its immediate success.
What inspired you to write this book?
I knew very little of the Jewish history of Sarasota-Manatee. I was looking for material, but couldn't find any. I figured if it hasn't been written, I have to be the one to write it. I've always been interested in tracing my own family history, and I thought this was the opportunity to trace a lot of families and give people the incentive to learn more about their own families.
The Jewish Foundation of Sarasota-Manatee was asked to write the book, but they didn't have enough staff to do it, so they came to me and I wrote a proposal to the publisher. The project just kind of fell in my lap!
Tell me about your background in genealogy.
I've been tracing both my and my husband's family history for over 25 years now. I've traced my family back over 100 years. I'm also the president of the Jewish Genealogy Society of Sarasota.
Was there anything you learned that surprised you?
I wanted the book to be finished this year, and I had no idea that this is the 100th year anniversary of the first Jewish person coming to Sarasota!
How's the book selling?
Really well! I was talking with Bookstore1, and was told that that book was one of the bestselling ones put into the window on the very first day. They've had to put in orders three separate times for more books.
In fact, I was sitting at a luncheon telling a friend about the book, and someone at the next table said "Oh, I bought that book!"
When is the book signing?
This Monday, February 18, at Bookstore 1 at 7 p.m. This is my first book signing. I've never even been to one before! I'm excited, and still shocked!  I walked into Bookstore1 about two months ago, and I was wearing silver shoes. A woman said to me, "I have the same shoes!" and we started talking. I ended up telling her about the book, and she asked if I was interested in doing a book launch. It turned out she worked at the store—so that opportunity fell into my lap, too!
For more information about the book signing, visit bookstore1sarasota.com