Article
Theater Review: Asolo Rep's "The Aliens"
Asolo Rep opens Annie Baker's "The Aliens" at its Cook Theatre; arts editor Kay Kipling shares her thoughts on the show.
By Kay Kipling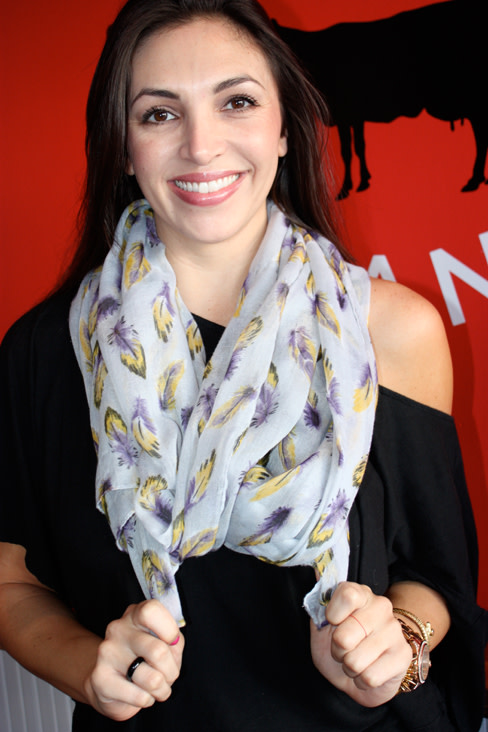 It must be heady indeed for any playwright, especially a fairly young one, to be compared to Chekhov and Beckett. But one can understand the comparisons when watching the funny-sad, touching FSU/Asolo Conservatory production of Annie Baker's The Aliens now onstage at the Cook Theatre.
Like those two theatrical giants, Baker moves slowly, quietly in her work, with little of apparent significance happening. But the pauses in her characters' conversations, and the way they are enacted here by the cast under the direction of Brendon Fox, can be equally important, it seems, as what they do, in their limited ways, come out and say.
The play opens with two typical-looking slackers hanging out in the back of a coffee shop in small-town Vermont. The setting is hardly prepossessing: garbage dumpsters, struggling plants against a wooden fence, cheap plastic chairs and a picnic table. Nevertheless, this is the venue of choice for KJ (Benjamin Williamson), seemingly stoned at times and at others alarmingly active, and Jasper (Brian Nemiroff) to sit around, having a smoke or a sip of tea, and holding their desultory conversations. KJ is a college dropout; Jasper's girlfriend has recently broken up with him. But their dialogue touches on these matters only briefly and elliptically; KJ is just as likely to break out into a nonsensical-sounding song—one they might have performed in the days when they supposedly had a band, albeit one without a name. (The Aliens was a possible name choice, inspired by the works of Charles Bukowski.)
The play's third character is just as much a misfit, although in a different way. Evan (Zlatomir Moldovanski), who works at the coffee shop, is a high schooler and a bit of a nerd; he's young enough and naïve enough to connect with these two seeming losers, even though it's his job to chase them off the property. After all, it's better to be part of a group of outsiders than to be alone.
Gradually, we do make some startling discoveries about these young men, and without giving too much away, it's heartbreaking when we do. Director Fox and his cast seem perfectly attuned to Baker's pacing and purpose, with all three Conservatory actors doing fine work. Moldovanski is totally believable as the teenage Evan, on the verge of finding some new version of himself; Nemiroff a little mysterious, as a would-be novelist with very real sorrows who tries to hold them in. I'd single out Williamson, however, who manages to be both awkward and agile in his physical movements, leaping around the small stage, burrowing into a corner, and in every way signaling a character who marches to a different drummer. Baker's play is a test of the trio's abilities to really dig deeply into these characters who are so much more than they first seem, and they pass with flying colors.
The Aliens continues through Jan. 20; for tickets call 351-8000 or go to asolorep.org.