Article
Holiday Gift Guide: The Perfect Present
We've put together a comprehensive holiday gift guide, filled with perfect picks from Sarasota shops.
Gifts both gorgeous and practical for the loved ones in your life.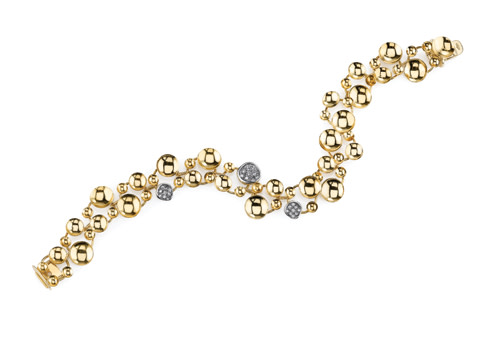 1. Uniquely individual jewelry pieces are designed by Orlando Orlandini and entirely handmade in his old-world atelier in the Chianti hills of Tuscany. This one, with 18K gold and brilliant diamonds, is from the Fuego Collection and numbered five of 100. $4,640 at Diamond Vault, 3979 S. Tamiami Trail, Sarasota (941) 364-8809.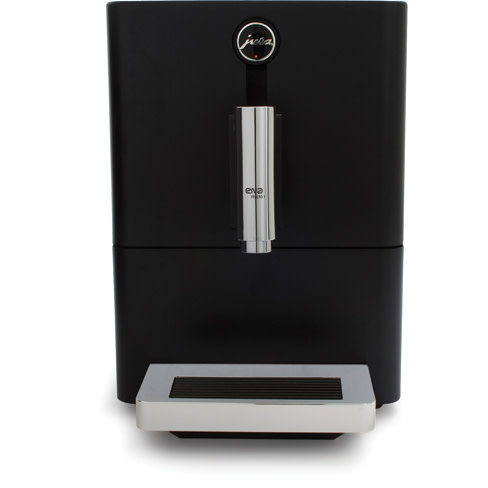 2. The Jura ENA Micro 1 espresso coffee center has a vacuum-sealed bean hopper, ristretto and grinds per order for bean-to-cup freshness. Ultra simple, touch-sensitive control panel with a compact, sleek design. $899.96 at Sur la Table, 22 N. Lemon Ave., Sarasota (941) 365-0380.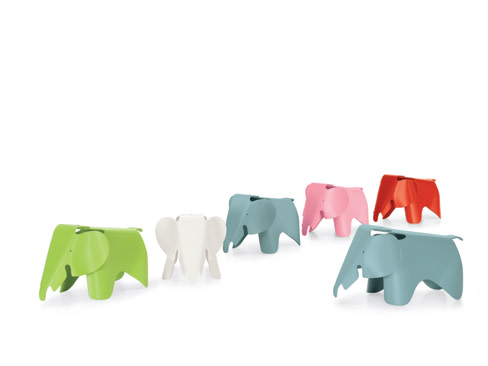 3. This charming Vitra toy elephant is sure to bring good cheer. Created by the modern design team of Charles and Ray Eames, it's a classic keepsake piece available in five colors. $320 at Home Resource, 741 Central Ave., Sarasota (941) 366-6690.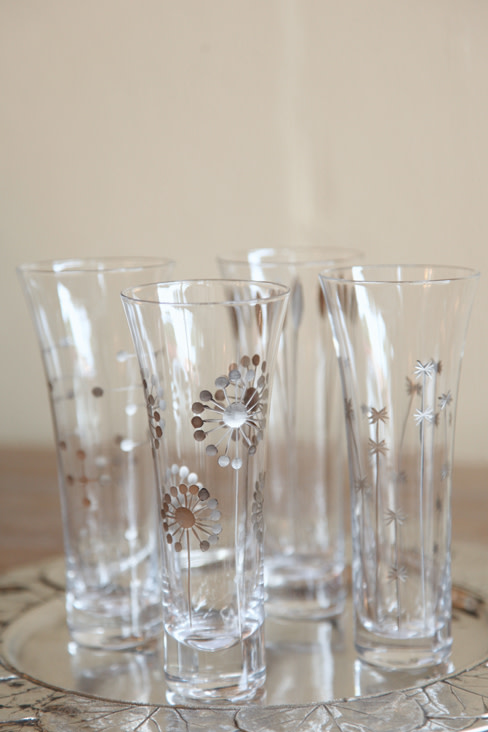 4. Cheers! Let them toast with handpainted platinum-etched champagne glasses--retro in feel, modern in look. $18 at Black Bird Home Gallery, 1540 Main St., Sarasota (941) 366-0941.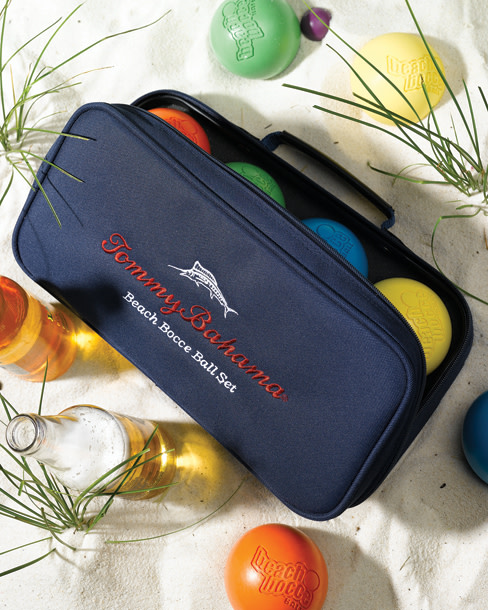 5. Get the family outdoors. The Tommy Bahama Beach Bocce Ball Set, in a water-resistant travel case, can go from the back yard to the water's edge. $158 at Tommy Bahama, 300 John Ringling Blvd., Sarasota (941) 388-2888.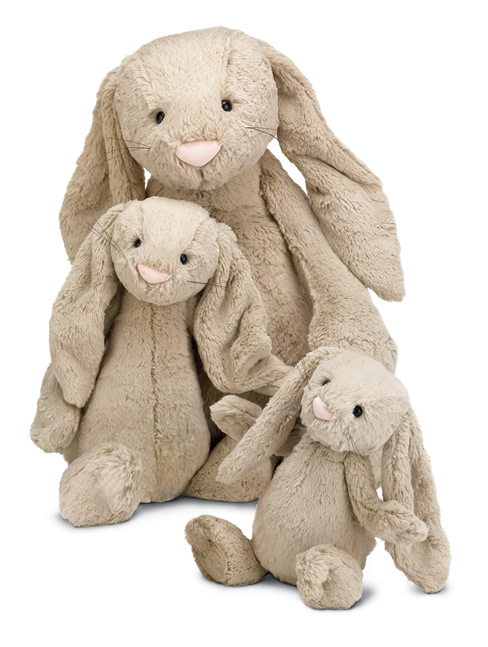 6. The JellyCat bashful bunny just begs to be cuddled. The plush toy comes in three lovable sizes: Medium, large and huge. $55 for huge, $29 for large, $19 for medium at Piccobello Children's Store, 1462 Main St., Sarasota (941) 373-0495.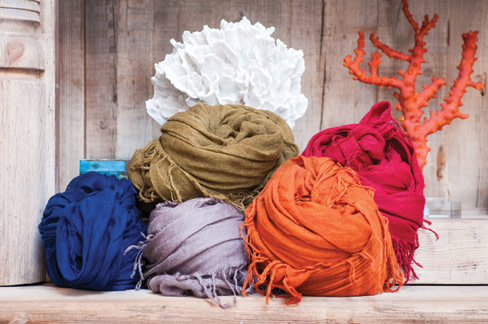 7. Scarves are now considered  a wardrobe staple and an effortlessly cool accessory. Give a luxe cashmere scarf by Chan Luu--super soft to the touch and one size fits all. Lotus, 1451 Main St., Sarasota (941) 906-7080.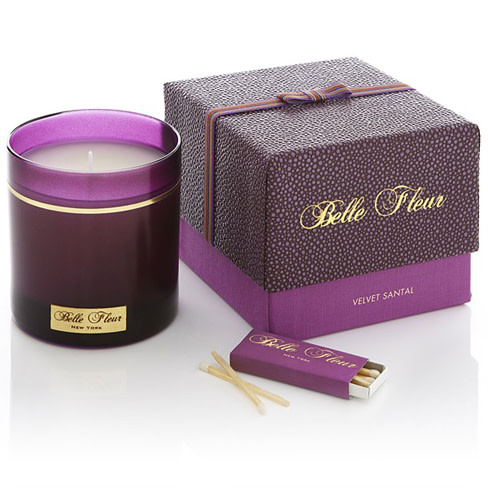 8. Give a little luxury in the form of a handomsely boxed Belle Fleur candle with matches to match. Scents range from tender fig to luscious fruits to silky sandalwoods. Coquillage, 1515 Main St., Sarasota (941) 487-7160.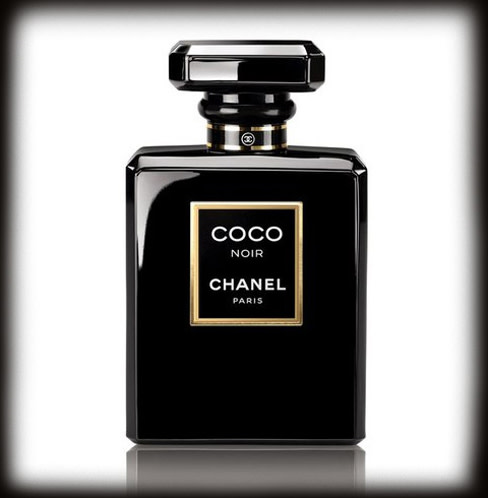 9. Chanel's latest scent, Coco Noir, is in homage to Coco Chanel and her love of the Orient. $98 for 1.7 oz. at Saks Fifth Avenue, 100 Southgate Mall, Sarasota (941) 364-5300.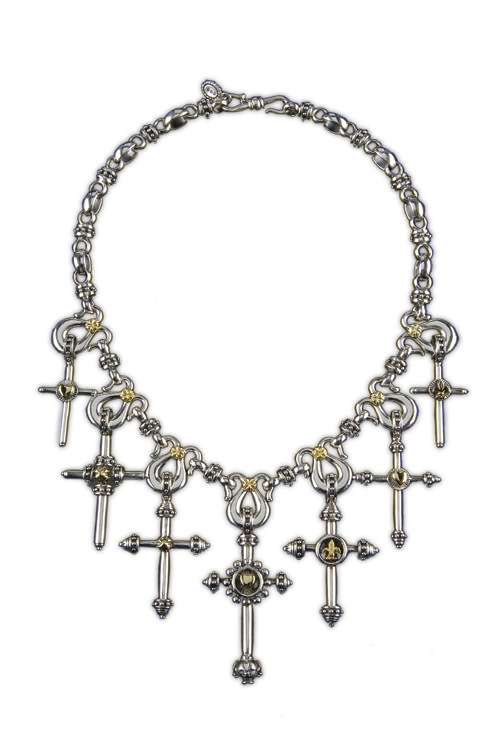 10. To produce the antiqued Byzantine look of this sterling silver and gold bib necklace, Ned Bowman employs precision hand tools and amazing patience. And his fine art jewelry is Sarasota-made. $2,175 at Bowman Originals Workshop and Showroom, 1400 State St., Sarasota (941) 316-9594.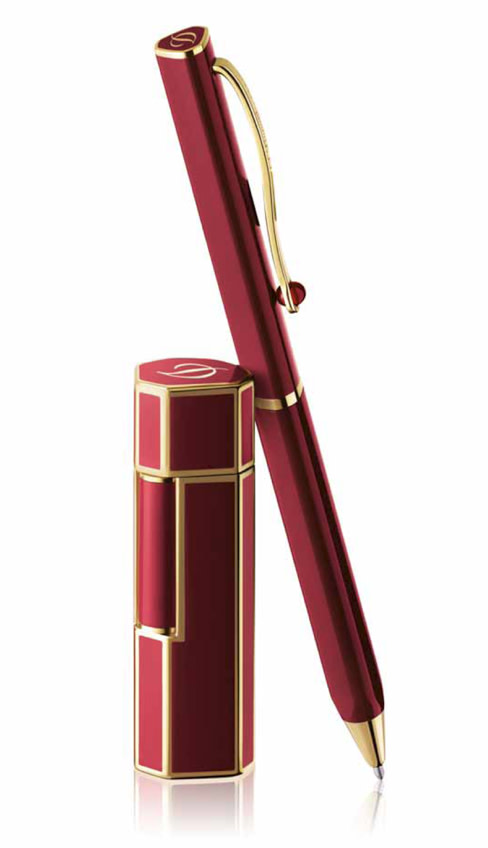 11. Dupont tapped Chanel's Karl Lagerfeld to design this exceptional Mon Dupont lighter and ballpoint pen in lotus-red Chinese lacquer and 18K gold finishes. Pen, $540; lighter, $860 at Bennington Tobacconists, 5 Fillmore Drive, Sarasota (941) 388-1562.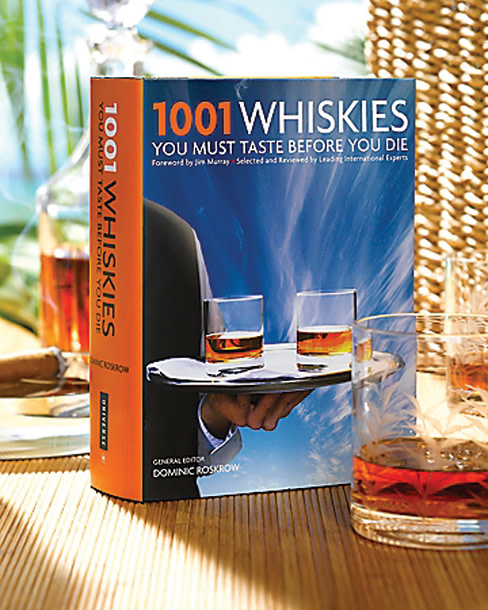 12. Sample 1001 Whiskies You Must Taste Before You Die--well, maybe not all at once. A nice gift paired with a bottle of fine spirits for the aficionado. $36.95 at Bookstore1Sarasota, 1359 Main St., Sarasota (941) 365-7900.
13. Artist Julie Dye, an alum of Ringling College, created this lovely Kusudama origami flower ornament. The handmade piece tailored of 60 sheets of origami paper hangs from a delicate ribbon loop. $38 at madeby Gallery, 734 Central Ave., Sarasota (941) 822-0442.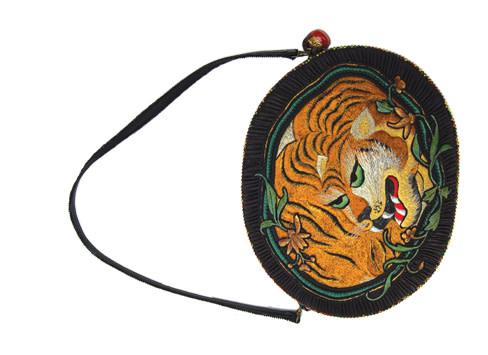 14. A 1920s kimono, a hand-embroidered Japanese tiger and a pleated charmeuse are among the vintage clothing remnants that make up this one-of-a-kind Kaneko shoulder bag. $2,595 at Dream Weaver, 364 St. Armands Circle, Sarasota (941) 388-1974.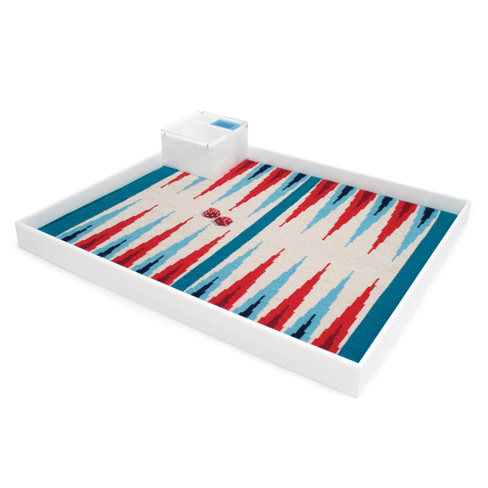 15. Oh-so Palm Beach is this red and turquoise backgammon set by Jonathan Adler. A chic twist on the classic game, the needlepoint board rests in a white acrylic tray. All they'll need is some Frank Sinatra playing in the background. $295 at jonathanadler.com.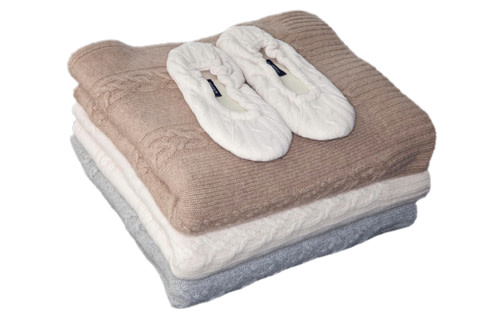 16. This buttery soft cashmere cable will be an everyday luxury. It's the perfect weight for year-round use. Throw, $678; slippers, $200 at L. Boutique, 556 S. Pineapple Ave., Sarasota (941) 906-1350.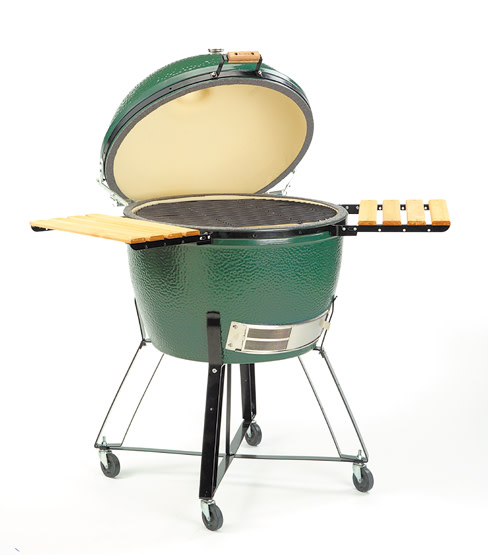 17. This barbecue pit and smoker is also a charcoal grill enclosed in a green ceramic shell called the Big Green Egg. Fair warning: Owners of the Egg tend to become devotees, with all the Eggcessories. $379-$1,099 at American Grill & Hearth, 2881 Clark Road, Sarasota (941) 925-3895.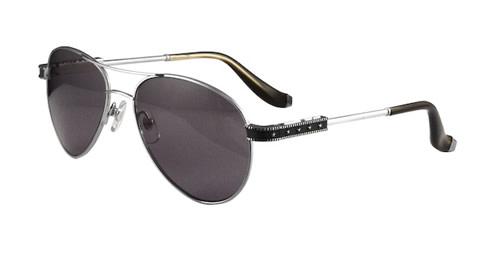 18. King Baby puts the edge on a pair of classic aviator sunglasses with silver-tipped temple ends and signature sterling silver adornments. This unisex pair is available in limited production only. $420 at IOPTICS, 446 Burns Court, Sarasota (941) 955-5133.
Stocking Stuffers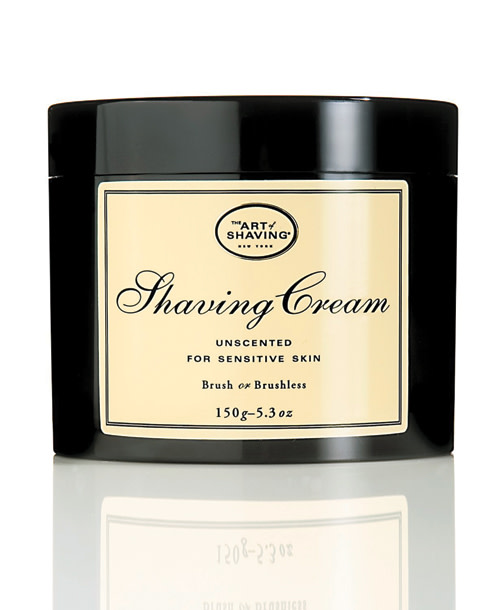 1. He'll love lathering up with a luxurious shaving cream. Essential and coconut oils soften whiskers and leave the skin smooth and moisturized. $22 at Simply Spoiled, 1471 Main St., Sarasota (941) 364-3337.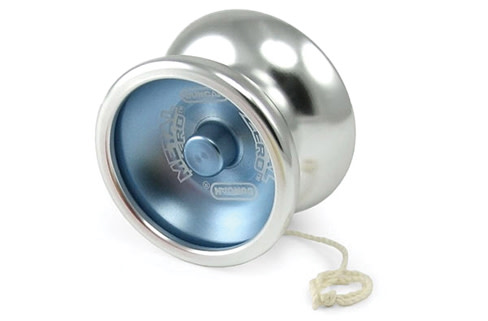 2. Introduce a new generation to a piece of Americana: The yo-yo. Maybe they'll learn how to walk this dog. $5 at Toy Lab, 1529 Main St., Sarasota (941) 363-0064.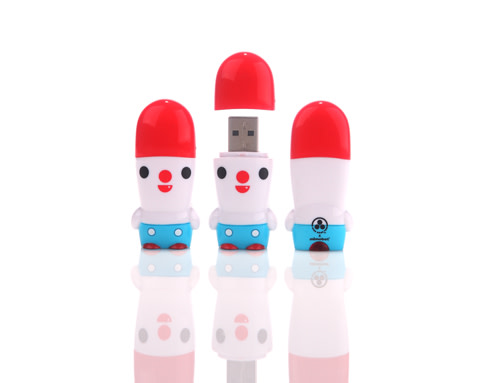 3. This friendly USB flash drive by MIMOBOT will be a conversation piece for the techie in your life. Not only is he a sharply dressed fella named Brickle, he also holds 4GB, 8GB or 16GB of storage. $11.95 and up at mimoco.com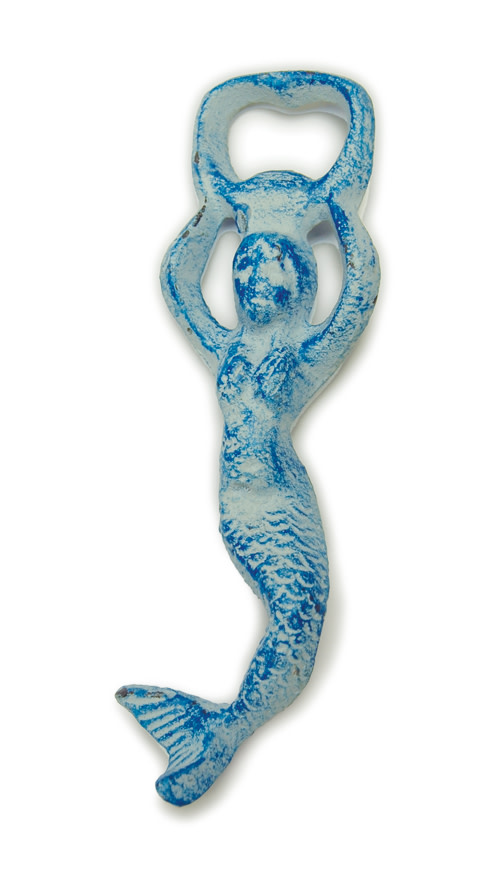 4. This cast-iron mermaid bottle opener is kitschy and just plain cool. $9 at Architectural Salvage, 1093 Central Ave., Sarasota (941) 362-0803.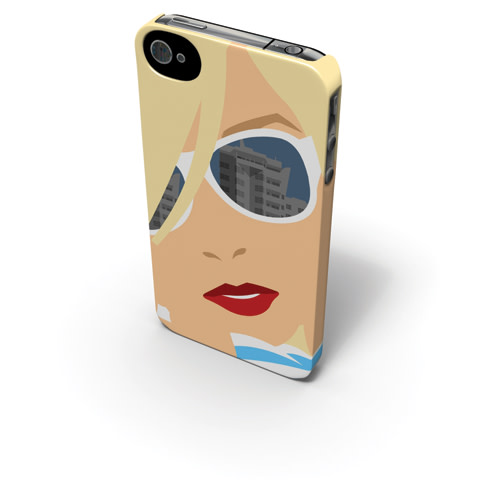 5. Local artist Peter Stanick has turned his fab Pop Art into an affordable acquisition in the form of an iPhone case. $40 at Exit Art, 201 Gulf of Mexico Drive, Longboat Key (941) 387-7395.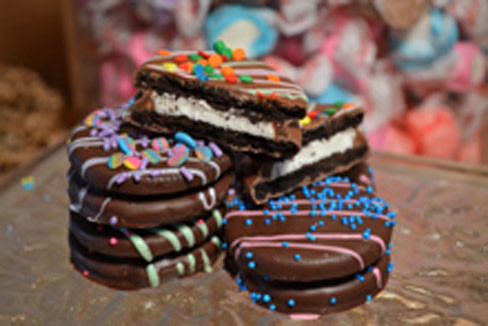 6. Who knew double-stuffed Oreos could get any better? Carol Sirard did when she dipped these in one more layer of chocolate and hit 'em with some holiday sprinkles. $350 for a three-pack at Sirard's Chocolates, 5170 Clark Road (at Palmer Plaza Boulevard), Sarasota (941) 923-2462.
My Favorite Gift
Community Foundation of Sarasota County executive director Roxie Jerde: "Imagine turning 40 when you work at Shoebox Greetings, a Tiny Little Division of Hallmark. I treasure my very own framed Maxine birthday artwork by my friend and artist John Wagner. It's accessorized to the hilt, complete with a Carmen Miranda fruit-filled hat, with the words, 'Happy birthday to the woman who taught me to accessorize!'"
Circus performer and daredevil Nik Wallenda: "My favorite gift came on my 18th birthday. It was a Stihl MS 210-T chainsaw. My grandfather was a certified arborist and passed his love for shaping trees into art down to me. Ironically, it is still one of my favorite pastimes."
Lorraine Vitale, philanthropist and wife of sportscaster Dick: "My mother-in-law, Mae Vitale, was not a woman of many worldly or expensive possessions; however, she was a woman of strong faith. Nearly every day of her life, she wore a gold Miraculous Medal of the Virgin Mother around her neck. Near her passing, she gave it to me. I have worn it pinned somewhere on my clothing every day since."
Westcoast Black Theatre Troupe artistic director Nate Jacobs: "My mother was raising nine children, so Christmas gifts were mainly the basics and school clothes. For three years I'd asked for an electric train. To my nine-year-old surprise, it was finally there, under the tree on Christmas morning. I couldn't believe I actually got what I wanted!"
St. Armands Circle Association executive director Diana Corrigan: "Since I was little, I admired my grandmother's china cabinet, which held her wedding presents and gifts my grandfather bought for her while serving in World War I. She blessed me with it when I was 21 years old. I hope to pass it on to my granddaughter one day."