Article
Curtain Goes Up for Florida Studio Theatre's New Additions
Theater lovers gathered to mix and mingle at Florida Studio Theatre's "Next Act" gala, where the new theater was formally unveiled.
By Kay Kipling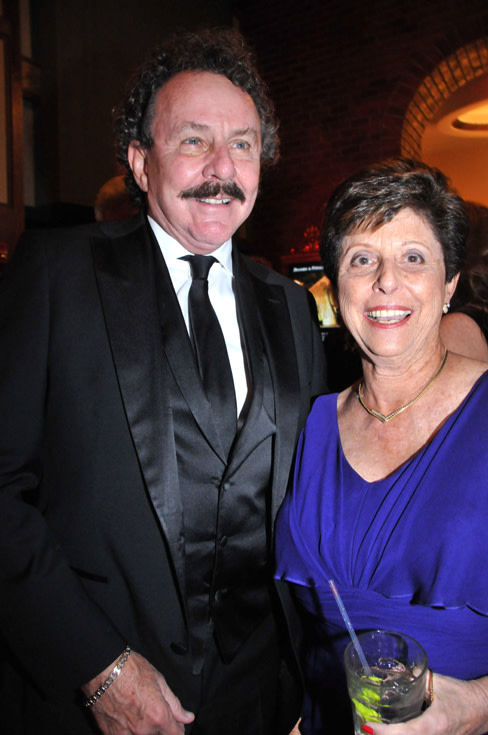 Florida Studio Theatre formally opened its new, renovated, revitalized Gompertz Theatre on First Street Thursday night during its "Next Act" gala, which also took a look back at the theater's 38-year history in Sarasota.
Theater patrons had actually glimpsed the inside of the venerable theater (which started life as a silent motion picture house back in 1927) earlier this summer during a soft opening, but not all the work on the 24,000-square-facility, funded by a $6.8 million construction campaign, was complete at the time. Thursday night, gala guests got to mingle in the finished (and tightly packed) Israeloff Lobby or sip drinks at the bar or outside on the Gerri Aaron Veranda before heading into the theater itself for an evening that included a video and live performances, as well as the presentation of the Spelman Award to Bob and Bonny Israeloff for their contributions to FST.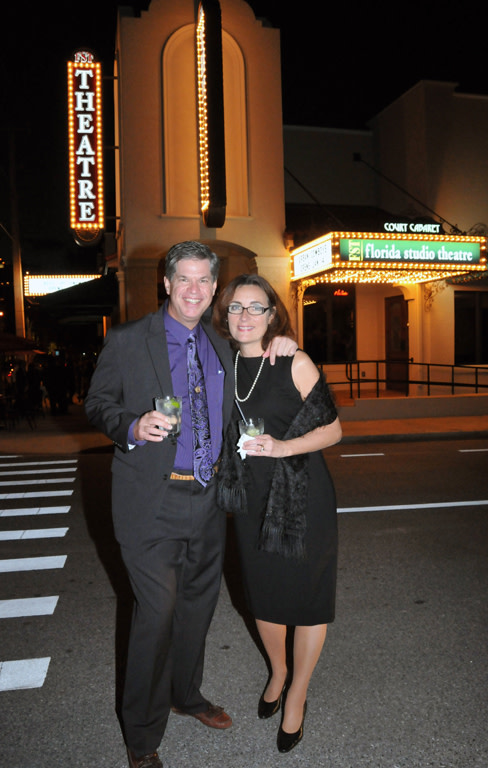 FST artistic director Richard Hopkins, managing director Rebecca Hopkins, board chair Dennis McGillicuddy, former county commissioner Jon Thaxton and Sarasota mayor Suzanne Atwell all spoke during the course of the evening, about the impact the expanded theater will have on the community and on the power of art for both children and adults alike. The evening was highlighted by performances from the cast of current FST shows Let's Twist Again…with the Wanderers and Smokey Joe's Café (click here to read my review), plus songs from frequent FST stars Kathy Halenda, Stephen Hope, Richie McCall and Eric Collins, along with a heartfelt appearance by FST associate director Kate Alexander, reprising some of her favorite words from past shows, and a rendition of Mr. Bojangles from singer-dancer Arthur W. Marks.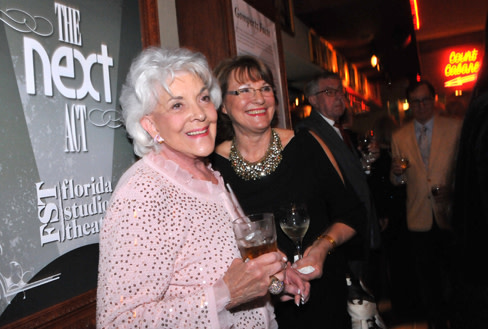 Then guests adjourned across the street for a dinner catered by soon-to-open restaurant The Frances, just steps away under tent—the end to a celebratory evening that also promised a new, second cabaret stage will open in January.