Art News
Selby Gardens to Present Marc Chagall Exhibit
The blockbuster exhibit featuring the artist's work will open at Selby Gardens in February 2017.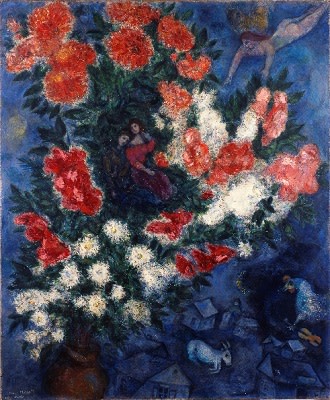 Jennifer Rominiecki, new executive director of Marie Selby Botanical Gardens, teased us a few months ago with the news that she was in negotiations with an international museum to bring a blockbuster exhibit to the Gardens in 2017, and she has delivered.
Starting in February 2017, the Gardens will present Marc Chagall's Cote d'Azur: The Artist's Botanical Imagery and Inspiration Found on the French Riviera, an exhibit of botanical paintings by the great 20th century artist. The centerpiece will be Chagall's 1937 oil painting The Lovers, on loan from the Israel Museum in Jerusalem.
"This new exhibition program is an exciting shift for Selby Gardens and it raises the bar for all of our public programs," Rominiecki said in a letter to major Gardens donors. "The presentation of original works by world-renowned artists in a non-traditional art museum venue, coupled with world class Gardens-wide displays and activities that play off themes explored in the artworks, will make extraordinary changes in the way that visitors experience the Gardens."