Article
Malbi Decor Opens in Downtown Sarasota
Maria Alberta Borri brings modern Italian decor to downtown Sarasota.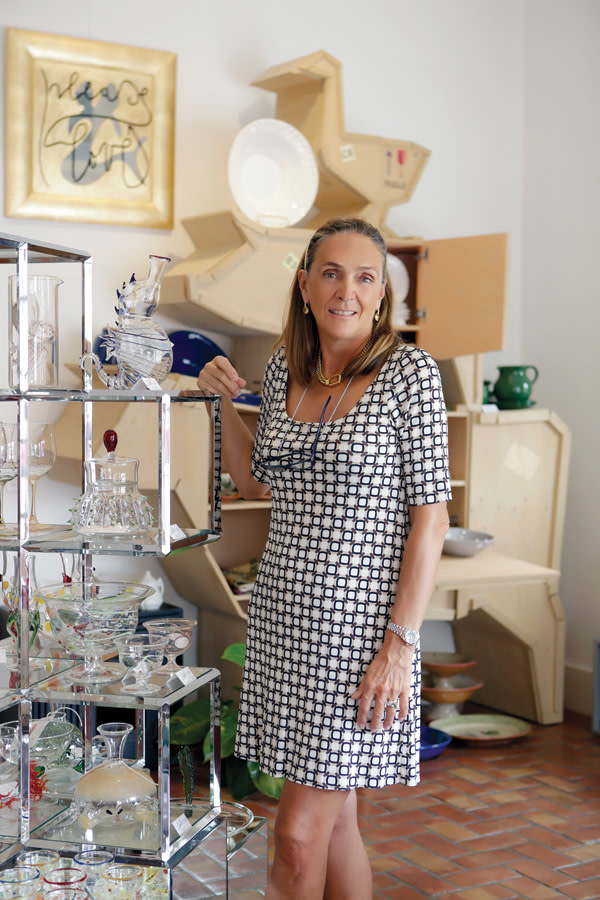 Maria Alberta Borri says her friends back in Italy thought her name was a mouthful, so they created Malbi from her initials, and it stuck. In fact, she likes the moniker so much it's the name of her new Pineapple Avenue table fashion and gift boutique, a chic potpourri of the best artistry Italy has to offer in handmade glassware, dishes, flatware, fine linens and more.
A native of Parma in Northern Italy, Borri, husband Federico and sons Pietro and Giovanni moved to Sarasota in 2014, smitten since a 2012 visit to their cousin, fashion photographer Giovanni Lunardi.
"We fell in love with Sarasota. And we wanted our sons to be educated abroad, not in Italy," Borri explains. The move became reality when she found the quaint Florida cottage she now owns and transformed into a boutique with two rental apartments upstairs.
Malbi specializes in Northern Italian brands that can't be found anywhere else in the States. Look for flatware brands Sambonet and Ashanti; ceramics from La Gabbianella, Seletti and Bellini; glassware from Massimo Lunardon; linens from La Fabbrica del Lino; Ceramic del Ferlaro lamps and more. "If you want to find something different, to have a unique piece in your house, this is the right place," she says.
Inside the Look
Why Sarasota? "Sarasota is small, but you can find everything here. We went to New England and it was very nice, but when you come here you feel the difference. People care about this town. And I love my shop. I was out for two weeks and I missed it."
Your favorite piece in your store? "I love everything! It's a big problem. I cannot sell something if I don't like it."
What this town needs: "An Italian shoe shop. You can find all the big brands here, but if you want shoes that you can wear every day, they're very difficult to find."