Article
Photo of the Week: Siesta Key Lifeguard Stand
This week's Photo of the Week is a glowing sunset illuminating the yellow lifeguard stand on Siesta Key Beach.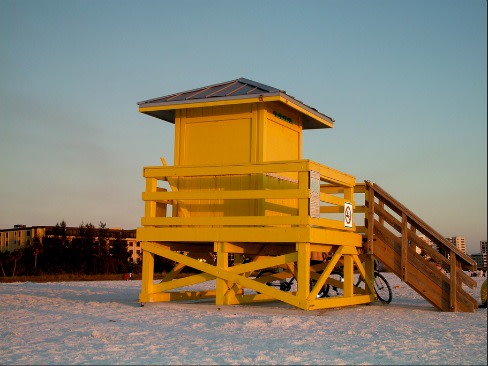 The bright yellow lifeguard stand on Siesta key beach is one of four. The other three are red, green and blue. They are especially bright when the sun is shining and the sky is clear, although this one seems to take on the glow of the setting sun, giving it an orange tint.
The colors are not only cheerful but also serve a purpose. The beach is long; better to have a landmark to be able to find your spot when you come in from swimming. The lifeguard stands are also a good place to take found items. This is where the owners of lost items will look for their stuff.
Photo by Virginia Childers via Flickr