Article
The Middle East
In the second installment of Isaac Eger's "Courting the World," the young writer travels to the Middle East.
I try not to believe in omens.
At JFK Airport, before boarding an El Al direct flight to Tel Aviv, I was thoroughly vetted by an Israeli agent named Omer. He was thin and meek, but his questions, unlike himself, were anything but:
"What are you doing here?"
The answer seemed obvious: To see Israel.
"Are you Jewish?"
Last I checked.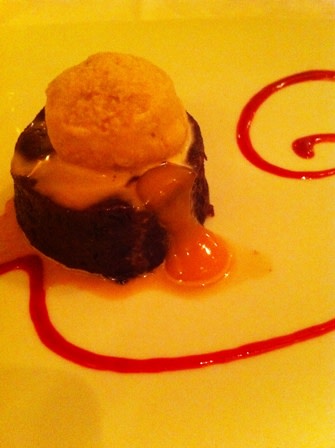 "Which holidays do you celebrate?  What is your Hebrew name? What is the prayer for Rosh Hashanah? Why are you really here? What do you do for a living? Where is your business card? What? No business card? Who are you?"
I don't think Omer liked my answers, so he sent a special escort with me through security and for the hour before my flight I had to report to security for further intimidation.
Then I had the pleasure of sitting next to Jacob, a three hundred-pound Hassidic Santa Claus who smelled of stale B.O. and brine. This was because the original ticket holder of 55H was a young American girl and physical contact with a person of the opposite sex is forbidden according to G-d. So I volunteered to take her place. It was for the best as physical contact was unavoidable and Jacob's left arm and leg were pretty much in my lap.
For the following 11 hours I was in close proximity to Jacob and his quirks and I was wide awake. I didn't get to sleep because every 10 minutes a group of Jacob's fellow Hassidim would take leisurely strolls through the narrow aisles of the jet. Jacob clearly had separation anxiety. Because I sat in the aisle I would have to get out of my seat to let my new friend join his buddies. Of course, within 10 minutes the pilot would direct all passengers to return to their seats because of turbulence. I played this game with Jacob for the entirety of flight, except of course when Jacob needed a little rest:
[iframe][/iframe]
And now I am here in Israel (or Palestine--depends on who you ask). I've arrived at a particularly nervy time. Over 40,000 Israeli Defense Force troops have been stationed in the south. Talk amongst Israelis is nonchalantly bellicose and a ground invasion of Gaza seems inevitable. I am told to head underground if I hear air raid sirens, both jokingly and not.
But whatever the political or geological climate, there will be basketball.
I am sure of it.