Article
Local Nonprofit Shines Light on Human Trafficking Crisis in Sarasota/Manatee
A new nonprofit rescues victims of the modern-day sex slave trade.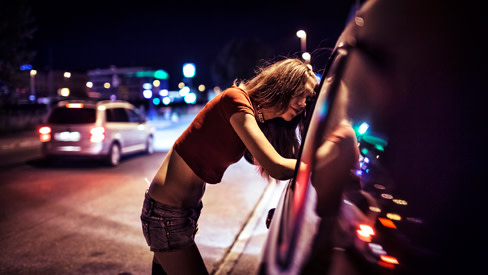 "No girl ever says, 'When I grow up I want to be a prostitute,'" says Laurie Swink, vice president and residential director of Selah Freedom, a Sarasota-based nonprofit organization that works with victims of the sex trade. But every day in this country thousands of young girls are forced into a life of prostitution by a heartbreaking combination of neglect and abuse. Swink says the vast majority of victims in the modern-day sex trade were sexually abused early in life, usually by someone they knew, typically by a family member.
That's what happened to Heather, a Bradenton woman who has been working with Selah Freedom, seeking help recovering from her life as a prostitute. (Her last name is being withheld for her protection.) Now 36, Heather has a young and innocent-looking face and is quick to laugh as she tells her story.
But the story she recounts is unrelievedly grim—a story that began at the age of 3, when she was raped by her stepfather, the first of legions of men who would rape, punch, drug, and brutalize her in infinite cruel and demeaning ways, robbing her of her childhood, an education, freedom and any understanding of what a normal life might feel like.
There is no way to verify all the dark details in Heather's story, but experts say much of what she says she experienced is all too familiar to those who work with victims of sex slavery.
"It absolutely rings true," says Connie Rose, founder of the Tampa nonprofit Victims2Survivors. Rose has interviewed Heather herself, and she says, "Other victims have gone through pretty much the same things."
Selah Freedom—selah is a Hebrew word that means to pause, to rest—helps people like Heather reclaim a normal life. The organization was born three years ago, when Elizabeth Fisher, president and CEO of Selah Freedom, attended a meeting of women interested in supporting charitable causes. "I learned that human trafficking is not like the movie Taken," she says. "And it's not something that only happens somewhere else. Our own local boys and girls were being sold into lives of slavery, and people didn't know what that looked like." As she learned more, she recognized the desperate need for a safe place in the Sarasota-Bradenton area where victims of human trafficking could get help. "In Florida there are more than 100 animal shelters, and less than a dozen for survivors of human trafficking," Fisher says.
Today, Selah Freedom provides support and counseling services to victims of both sexual abuse and the modern-day slave trade and connects them with other organizations that offer medical treatment, GED classes and job training.
It's served 36 women so far, about a third of them former sex slaves. This fall Selah will open its first residential facility, giving victims a 12-month restorative home. The group also works to increase understanding of human trafficking, which is now second only to drug trafficking in illegal global businesses, Fisher says.
The human trafficking epidemic has deeply infected the Sunshine State, always a magnet for tourists, migrants and runaways. Florida is one of the top three states for human trafficking (behind Texas and California), says Nestor Yglesias, public information officer for the U.S. Immigration and Customs Enforcement Service (ICE) office in Miami. Yglesias says that human trafficking takes many forms, from domestic and agricultural service to the sex trade. In Florida, he says, trafficking is on the rise, and victims of the sex trade range from domestic runaways to undocumented immigrants from Central and Latin America and girls from Eastern Europe who are promised a golden future if they'll come to the United States. "People don't think it is really happening in their neighborhood," he says.
But even in wealthy resort cities like Sarasota or Naples, where a trafficker was recently arrested for operating a brothel in an affluent neighborhood, victims may be living in hellish parallel worlds that few of us even realize exist.
It's hard to know the exact number of victims, says Carissa Cutrell, public information officer for Tampa's ICE office, which serves the region from Sarasota-Bradenton to the Panhandle and Jacksonville. "We say the victims are hidden in plain sight," she says. "They can't speak freely or move freely."
According to Fisher, the Tampa Bay, Bradenton and Sarasota area is the third-largest hub for human trafficking in the state after Miami and Orlando, and Manatee ranks first among Florida counties in prostitution arrests.
How do local children find their way into the hand of traffickers? Usually by running away from home, says Fisher. As they approach their teen years, many children who have been abused at home decide to escape. But instead of finding safety on the streets, they become prey. Predators descend—usually within 48 hours, says Fisher—and lure them into a life of abuse, drugs and prostitution.
Heather was 11 when she fled from her Bradenton home. "She is a complete textbook case," says Fisher. After the first rape, her stepfather continued to sneak into her room at night while she slept to fondle her, and have sex with her and her younger sister. He beat and raped her mother in front of them. By the time Heather turned 10, she says, she was drinking alcohol, smoking pot and sniffing paint to "escape reality," she says. But when she ran away, Heather ran right into the hands of a man she calls Canon, a 30-year-old friend of friends.
Predators lurk in every city, in the suburbs, everywhere. They find children on the streets, on social media, through their friends. And once a child is caught in their web, they're merciless. A Tampa girl, one of several interviewed for this story, said she was taken from Tampa to Atlantic City several years ago, where she was kept chained to other girls, accompanied even to the bathroom, and kept drugged or drunk to keep her submissive.
Predators give runaways what they need or come to need—shelter, food, alcohol, drugs and the appearance of caring. At first, Heather says, she saw Canon as her rescuer, "my boyfriend." She continued to believe he loved her, even when he beat her and the other girls. At different times Canon kept more than a dozen girls in his house behind Manatee Elementary School, Heather says. All of them were young, all were runaways—and all became prostitutes.
Unlike drug or arms trafficking, where the supplier needs a constant supply of new product and the penalties are stiff, says Yglesias, human traffickers can resell a single victim over and over again with little risk. A pimp with 10 girls can often make $1,000 a night with each. That makes it a hugely profitable business. "That's why we're seeing organized crime getting involved," says Yglesias.
Canon groomed Heather for prostitution. He allowed his friends to do whatever they wanted with her and the other girls. If the girls didn't comply, he'd beat them or lock them in a closet, breaking down whatever sense of self-worth they might have had. Then he drove them to the migrant camps in East Manatee County, Palmetto and Ellenton.
"There was this one migrant camp on Gillette Road," Heather recalls. "We called it the chicken coop. It was a blue room, real dingy with just a bed. Canon would stand by the door while the men would wait their turn."
Sometimes they would go to two camps in a single night. Afterward they'd go back to Canon's house and the girls, some of them still preteens, would get high and watch cartoons on TV.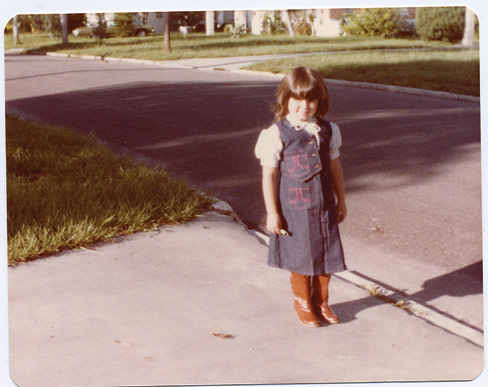 Heather would stay with Canon for a while, then return home, then go back to his house again. Even while she worked as a prostitute, she attended middle school, where she was diagnosed with a learning disability and placed in a special class. Yet no one seemed to realize how traumatized she was or thought to ask about what was happening to her at home. Eventually, she became pregnant. Desperate, she threatened suicide and was forcibly admitted to a local hospital under the Baker Act.
There, she says, she finally opened up about the abuse by her stepfather. Local police gave her stepfather a lie detector test, she says, but he passed. No one believed her, she says—not her mother, not the police, not the hospital staff. Heather says she spent a month at the hospital, but other than performing an abortion, she says they did little for her.
With a troublesome daughter she didn't know what to do with, Heather's mother decided to send her to Tupelo, Miss., to live with someone Heather had never met before: her biological father. If things were bad in Bradenton, they got worse in Mississippi amid the drinking, drugs and fighting at the home of Heather's father and his wife. The couple encouraged her to continue prostitution and introduced her to crack cocaine and crystal meth. After her father fled drug dealers he owed money, Heather, who was pregnant again, suffered a rape and beating by the dealers that ended in the loss of her unborn child.
By the time she turned 18, Heather was back in her mother's house in Bradenton, but like so many young girls who spend their formative years in the sex trade, she wasn't able to function properly. She had a sixth-grade education, and had suffered serious physical and mental trauma. She didn't know how to find a job or to perform even simple tasks, like balancing a checkbook.
She quickly fell back into old habits, smoking crack and walking 14th Street, where one day a pimp picked her up and took her to Miami. The first thing he did was to have his name, Eugene, tattooed on the side of her neck to proclaim his ownership— pimps call this "branding." In Miami, Heather lived in motels on Biscayne Boulevard and Le Jeune Road. Sometimes it was just Heather and Eugene; sometimes there were as many as 14 girls, all of them property of Eugene.
"I was 18, and one of the oldest girls he had," Heather says. Eugene made Heather his "bottom girl." She stayed in his room at the motels and took care of the other girls, cooking for them and buying essentials. Most importantly, she recruited other girls, convincing them to become part of Eugene's "stable."
Eugene beat the girls, kept them captive and prostituted them, but he would also take them out for dinner and shopping. He took Heather to Disney World once, but after spending the day in the theme park, he made her spend the night walking Orlando's Orange Blossom Trail to pay back the money he'd spent.
While Heather hated her life, she had no idea how to escape and didn't trust anyone. Their captors keep sex slaves on the move, says Yglesias, transporting them up and down Florida's coasts and into Northern states. "They're living out of suitcases, and they're not allowed to establish rapport with anyone," he says. Indeed, their deepest bond is often with their captor. They're not only too "petrified with fear" to try to escape, he says; they often believe, against all evidence, that the trafficker loves and will care for them.
Heather had criminal records in different states and there were warrants out for her arrest. She says she ended up preferring jail to life on the outside. Finally, Heather was ordered to enter a 24-month residential program for troubled young women at Teen Challenge in Davie, Fla. She stayed for eight months, and then ran away, back home to Bradenton.
She began using crack again, walking the streets to pay for the drugs. One day she got into a man's red pick-up truck and they drove to his trailer, where he had a cache of drugs stolen from a dentist's office, including a cyclinder of nitrous oxide. Heather was already high on crack when the man filled a trash bag with the gas and put it over her head. Heather says she remembers falling out of consciousness. When she came to, the panicked man was stuffing her legs into a trash bag. He'd thought she was dead.
That was the last time she did drugs, Heather says. But she continued walking the streets, until she was arrested again. And this time, at age 30, something changed for her. She began to pray and read the Bible. And after she was released, she started working with counselors from Selah Freedom, who helped her to realize that she was redeemable and deserved a different life.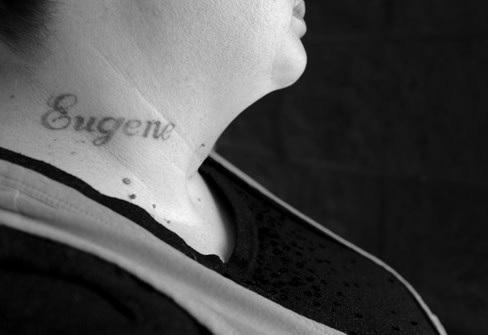 Experts in human trafficking say it can take years for victims to recover. It's been almost seven years since Heather stopped working the streets. Once a "bottom girl" recruiting prostitutes for her pimp, she now convinces other victims of the sex trade to join the support groups at Selah Freedom. She is getting her tattoo removed pro bono. The name "Eugene" is slowly fading from her neck,
Heather's story has a better ending than most stories of those who are enslaved in the sex trade; many end up in prison, descend into illness and addiction or die brutally. But she still faces many challenges. She lives with her mother and stepsister in Bradenton, but they can do little to help her achieve a productive life. In the future Selah hopes to have apartments where victims at her stage of recovery can live with mentors who can help strengthen their identity and independence.
And though Heather recently finished beauty school, her criminal record has been an enormous obstacle in getting a job. Fisher and other advocates say it will take changes in our legal system to give victims of the sex trade a fighting chance to recover. And their efforts are beginning to pay off. Earlier this year, Florida's Safe Harbor Act went into effect. It allows young victims to get help from child welfare professionals instead of being sent to juvenile detention. And in May, Florida Gov. Rick Scott signed into law two bills that would help human trafficking victims by keeping their records private and allowing the criminal records to be expunged.
Police and other first responders frequently come in contact with sex slaves, yet until recently few understood what they were seeing. In Selah's support groups, women sometimes recall times when their captors were questioned by police without anyone asking why a suspicious-looking adult was accompanied by one or more silent, provocatively dressed young girls. The office of Florida's Attorney General recently created training programs to help police spot cases in which slavery could be involved.
At the federal level, victims are also getting more recognition and care. "We're changing the way we investigate human trafficking," says ICE's Cutrell. "Now we make sure the victim is taken care of first. Prosecuting the trafficker is our second priority."
Heather was ensnared in slavery, drugs and prostitution until she was 30, losing all the years in which young people learn to be productive, self-supporting adults. If victims can be rescued at much younger ages, they can recover faster and more fully. It's also critical to stop childhood sexual abuse, which so often paves the way to the sex trade, says Fisher. Selah Freedom is working with Sarasota's Child Protection Service and other members of Sarasota's Human Trafficking Task Force to find ways to spot and protect children who are being abused. "After our last training, one of the detectives told me he'd just written up five cases wrong," says Selah Freedom's Swink. "And now that we're out there speaking, churches, law enforcement and other groups are beginning to funnel people to us."
Their work can make a dramatic difference, says Fisher. And despite the dark and disturbing stories of the women they serve, she declares there is every reason to hope—and to help. She has seen young women climb out of the most hellish existences imaginable and restart their lives, earning degrees, succeeding at work, getting married and having children they are determined to love and protect.
"When you sit with someone and they realize that what they've been through wasn't their fault, and you see that light bulb go off, it's beautiful," Fisher says. "To know that they can dream again, it's amazing."
Sarasota writer Phillippe Deiderich has reported for regional and national publications, including Traveler's Tales Anthology, The Miami New Times and The Dallas Morning News. His short stories have appeared in The Houston Literary Review, Quarterly West and other publications and he won the 2013 Chris O'Malley Fiction Prize from The Madison Review.
How You Can Help
Local businessman Mark Pentecost and his wife, Cindy, will match gifts up to $250,000 for Selah Freedom. That's enough to build two complete houses, including assessment housing and a long-term facility for up to six girls at a time—limiting the numbers to two per bedroom allows for a sense of stability and a chance for staff and mentors to focus on each girl individually. The money would fund operations for at least two years, including room and board, mentorship and recovery programs and continued efforts to raise awareness. For an update on the grant and to find out how to give, visit selahfreedom.com.