Article
Q&A with Jewelry Designer IPPOLITA
By Heather Dunhill
This week I caught up with Ippolita Rostagno, founder and creative director of IPPOLITA (and a native of Florence, Italy), for a Q&A while she made a stop in Sarasota for a personal visit to Saks Fifth Avenue.
I can't help but begin with some celeb name dropping, since Ippolita would never do it herself: Halle Berry, Olivia Wilde, Emmy Rossum, Mila Kunis, Jada Pinkett Smith and Brooke Shields all have donned everything from a stack of her gem bangles to a solitary statement piece.
Ippolita's collections always reflect the organic nature of her materials and gems with a modern aesthetic. It's affordable luxe that's very wearable with your sandals or stilettos.
What do you know to be true about creating quality jewelry?
Craftsmanship is essential and noticeably present in every piece I design. It is really what differentiates my collection, and something I never compromise on. To create contemporary, timeless pieces that are well-designed and well-made is, for me, the epitome of quality.
What have you learned since you began that's shaped you as a designer?
When I started out, I was designing the kind of jewelry I wanted to wear but couldn't find. No one was crafting truly wearable fine jewelry--jewelry that is meant to be worn  by real women every day for every occasion. As I continue to develop my collections, it is important to me that each piece I design is beautiful, wearable and makes a woman feel special
What three words describe the Ippolita line's aesthetic?
Simple. Beautiful. Sexy.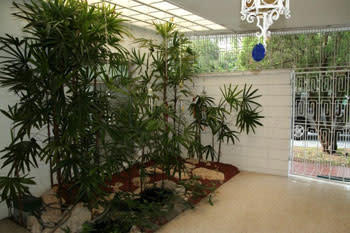 Is there a piece in your current collection that you had to own for yourself? If so, what struck you about it?
I'm obsessed with my "Deco" pendant, a 1920s-inspired, color-blocked piece in 18K gold with slim-cut stones. It's on a long chain, makes a statement and looks great on everyone.
Do you monitor the fashion runways for trends or do you follow your own instincts?
I pay a lot of attention to what's going on in fashion and the trends for the season, but when you work in a fashion-driven industry you quickly understand that everything comes back around eventually, so while I am often swayed by the latest, newest, hottest, I find that without fail  I am always drawn to certain things-- simple shapes, organic materials, neutral hues--and I look forward to seeing them come back again and again in reinterpreted ways.
How do you select the materials you work with?
I source stones and materials from all over the world, and I love the idea of using unexpected or non-traditional materials in my designs. I may have a particular idea or concept in mind, but often the material will take me in a completely different direction.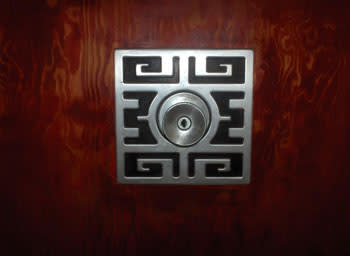 Is there a particular stone you're obsessed with?
I'm in the midst of white moment, so mother-of-pearl, whether faceted or polished, is very appealing to me right now.
Give us some styling insight--what's your philosophy for dressing up an outfit with jewelry for upcoming holiday cocktail parties?
For me, it's less about the outfit and more about the woman. Putting on a pair of sexy drop earrings or a stunning cocktail ring can enhance a woman's whole mood, not just her outfit.
Speaking of the holidays, what advice do you have for the guys out there who will be bauble shopping soon?
For me, jewelry has always had a transformative quality--a great necklace or the perfect earrings can really make a woman feel more beautiful, more sexy, more herself. So pay attention to how she reacts when she puts her jewelry on--notice which pieces makes her smile and you can't go wrong.
And just for fun - what's always on your desk while working?
A sketch pad and calligraphy pens in every color.
For more fashion news and notes, follow Heather on Twitter @heatherDUNHILL.