Listening to Diverse Voices
Renee Lenneman on Foster Parenting, Adoptions and Helping the Next Generation
Lenneman has fostered more than two dozen children since she moved to Sarasota.
This article is part of the series Listening to Diverse Voices, proudly presented by Gulf Coast Community Foundation.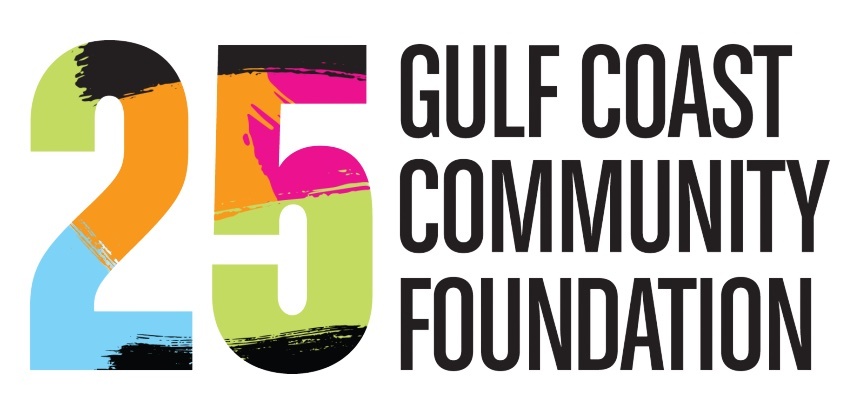 In 1995, at the age of 30, Renee Lenneman became a single foster parent. She already had two biological children of her own, and was running a child care facility out of her home in California. But she felt a calling to help children who had been temporarily or permanently displaced from their home.
Lenneman grew up in a tumultuous household in Columbus, Ohio, with a mother who was addicted to drugs and a father who remained absent for much of her childhood. She had her first daughter at age 15 and was married to the father for nine years. She understood the impact that drugs and hardship can have on a young child.
In fact, substance abuse is the No. 1 reason why kids are removed from their homes, according to the National Youth Advocate Program. In Florida, many of the state's 22,000 foster kids are in care because of drugs.
Lenneman's first foster children were two toddler boys, whom she ended up adopting. From California, the family of five moved back to Ohio, where Lenneman began fostering again until her eldest daughter got married and moved to Sarasota. In 2017, Lenneman made the decision to move here, too.
At that point, fostering felt synonymous with heartbreak for Lenneman. Her eldest adopted boy, Kyle, died from a drug overdose at 25, and her other son was in prison. Lenneman fell into a depression, which kept her from working her job in the health insurance field. She started thinking more about her purpose, and realized that fostering children, giving them a second chance at a great life, was it—despite the heartache. So she joined a local church that works with a private fostering agency and began welcoming kids into her home again.
Now, Lenneman, 57, takes care of her grandchildren, along with four foster kids from ages 3 to 14 in her Sarasota home.
What is the organization that you work with?
"I work with a private agency in Lakewood Ranch called Covenant Kids Manor, under the Safe Children Coalition."
How many children have you fostered since moving to Florida?
"I've fostered about 30 children in the time I've lived here. Most stay anywhere from six months to three years, depending on their parents' status and whether they can get adopted. I prefer the school-agers and toddlers. I've had a few older kids, but it's difficult to take in children that could potentially overpower me physically. But they also need homes.
"I also tend to foster siblings, because they are often not placed together. Right now, I've got a brother and sister ages 2 and 4, two sisters ages 3 and 7, and my grandchildren, ages 11 and 14."
Do you ever get attached to the children?
"I do get attached. It's hard not to. In training, they'll tell you it's not good to get attached to them, because it makes them harder to adopt out, but I think you have to get attached. These kids need someone who is invested in them. They need that love. Kids can tell if they really matter to you or not. If a child can attach to me and feel secure in that relationship, then they can with their adoptive parents, too.
"I had one 5-year-old girl for almost three years that eventually got adopted because her mother was not fit to take her back. I really missed her a lot, but we did video calls and visits. When you see them thriving in their new home with their amazing families, there is nothing better. And I got to be part of that."
What is the application process to be a foster parent like?
"There's this stereotype that it's extremely difficult and a lot is required of you, but that is not true. I was eligible even as a single mother. Of course, you go through several background checks and you need to have lots of references from family, friends, community members, teachers of your current children, etc. Then, you have to go through orientation and trainings.
"In Florida, you are required to get licensing and renew that licensing each year by going through 16 hours of training. Caseworkers also come to your home to ensure you are living in a safe space fit for children. They will ask about your past, your finances and your relationships. The entire process takes about six months."
What responsibilities are required of you that people might not know about?
"It takes a lot of patience to be a foster parent. You have to be willing to open your home to caseworkers day and night. There are a lot of appointments involved, since children often come to you with mental health issues, behavioral issues and other medical requirements. We go to speech therapy, counseling, doctor's visits, etc. Most also need extra academic help.
"You have to be in constant communication with caseworkers and the team that represents each child. Caseworkers come monthly to talk to the children, check out their bedrooms and make sure everything's safe—even down to if you've locked steak knives away and if the fencing in your backyard is installed properly. It can be a lot of work. Most parents don't have a job outside of this."
Do you get paid? Is there funding for children?
"I do get paid to be a foster parent, because it is like a full-time job. Private agencies have a higher rate, but also expect parents to be more involved with meetings, court hearings and visitations. But I like doing those things.
"Working with a private organization does make it easier to get funding. We get a daily per diem rate for each child based on age and level of care needed. With Safe Children Coalition, this amount is very low. They will give you more money if the child is under 3 and needs diapers, and they'll pay most of the cost for child care if you are working.
"There are a lot of organizations that come alongside you that are fantastic. One called The Twig donates clothing. We shop there once a month. Another gives the kids free haircuts and personal hygiene supplies, and school supplies. But, I've had times where we're in a tight spot financially and I've paid for things out of my own pocket."
Have you faced stigma or criticism from other parents?
"I have some non-foster parent friends that are shocked at the behaviors some of my foster children have, like screaming and cussing. But I tell them, 'If you were screamed and cussed at your entire life, that's all you know.' We get children from all different backgrounds. Some have been abused physically, sexually and verbally, others endured neglect, drug use, homelessness...you name it. So there may be behavioral issues that non-foster parents could never understand.
"This is why it's really good to be around other foster families. Those connections have been so helpful."
What happens after a child leaves your home?
"When children are first in my care, a court hearing is set in six months. In the meantime, parents are given a case plan to try and rectify whatever needs to be taken care of—drug treatment, housing, getting a job or parenting classes. Once [the children] are assessed at the six-month mark, they are either returned to their parents or continue in my care. This process can be dragged out for years.
"If biological parents are not deemed fit to care for the children, a permanency plan is made for the child. Caseworkers will place kids with relatives, adoption or other guardianships."
Do some adoptions not work out?
"Sadly, kids are returned to me sometimes if the adoptive family feels they can't care for them. This happens often if kids have behavioral, mental or academic hardships. Sometimes they are moved from home to home, and worst case, to group homes. I believe this is not the best for their mental health."
What have been the biggest challenges with foster care?
"We've had to wait quite a while for mental health services, especially during Covid. And 5-year-olds don't do well with telehealth. If you advocate really well, you can get a lot of help when you need it. You have to be persistent and look into things and get creative about getting things funded. Overall, you do what you can with what you have."
Are there any changes you'd make to the current foster care system in Sarasota-Manatee?
"There needs to be better communication between professionals and foster parents. Sometimes caseworkers neglect to give us all the information about a child, for fear we'll say no to housing them. But it's really valuable to know everything—their triggers, whether to avoid doing certain things, etc. Siblings can also have dynamics that are helpful to know beforehand. We are the ones living with kids day after day. We need to know.
"I think caseworkers and parents should be further trained in trauma care and the effect it has on children. The impact of moving kids around constantly is not always the best. I also wish there were more foster homes—even if people can't foster, that they'd be more aware of foster kids in their community. You can volunteer for them at local organizations, like the Heart Gallery, and shed light on their needs.
"I know some kids can have really difficult behaviors and it's easy to say, 'They're just a bad kid,' but we should never just throw people away."
For more information about the Safe Children Coalition, click here. For more information on the Heart Gallery, a local nonprofit that helps children in foster care get adopted, click here or call (941) 504-2135.