Article
Rosie O'Donnell is Selling Her Casey Key Home
Rosie O'Donnell is selling her Casey Key home after just three years.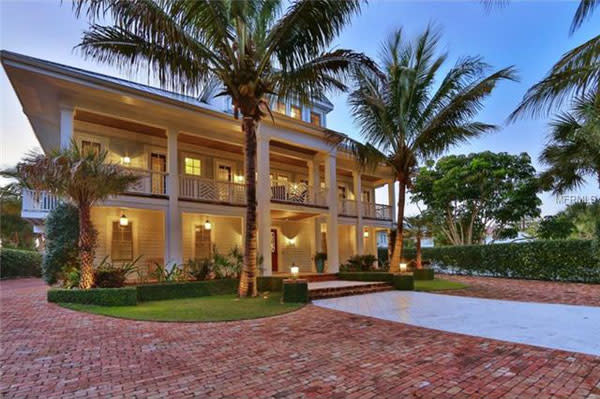 Rosie O'Donnell is selling her Casey Key home after only three years. Apparently there is a divorce going on with her wife Michelle Rounds, and Rosie says her stress level is so high that she's had to quit The View—again. You might think that a beach front home in Florida would be just the place to relax but I guess she has other plans.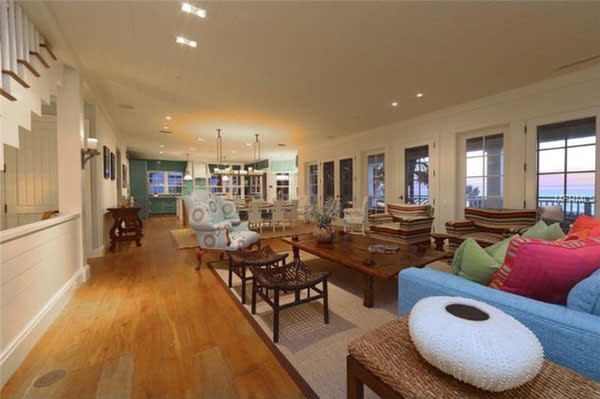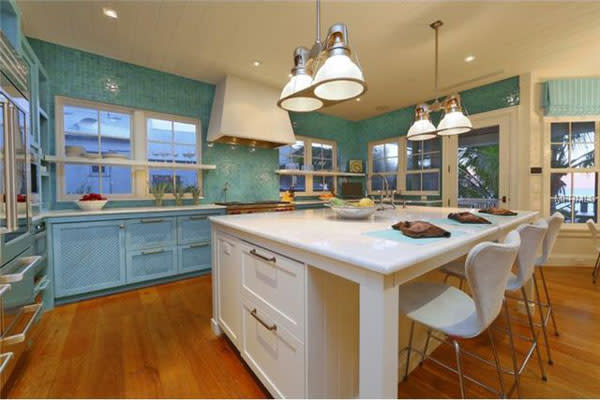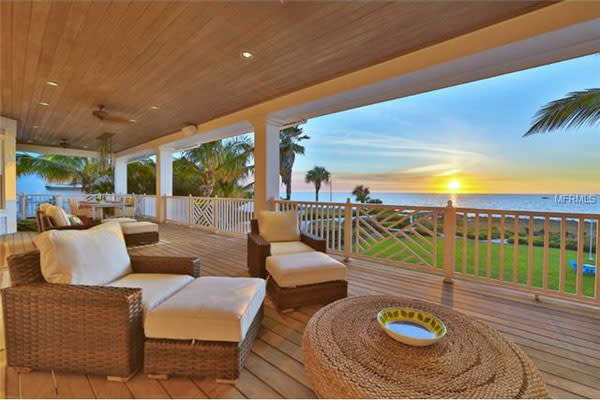 But this does give us a chance to take a look inside Rosie's house and see how she fixed it up—it's being sold furnished. It definitely has a beach-y vibe, with comfortable, unpretentious furniture that I'm sure cost a fortune, plus a lot of custom woodworking, shutters, and flooring. Everything is top-of-the-line but very understated. It seems designed to work primarily for kids, which makes sense since Rosie and Michelle have five.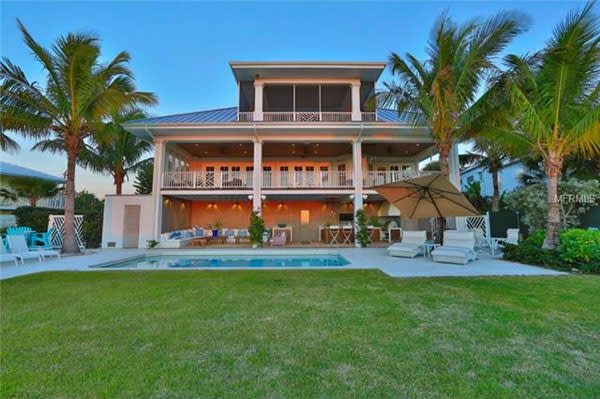 The exterior is West Indian, with a lot of covered porches and French doors. There are four bedrooms, and just over 4,600 square feet of living space. Places to hang out are everywhere, both indoors and out, and no expense was spared on the outdoor furniture—there's a ton of it. There's also an elevator, four-car garage, and 100 feet of beachfront. An enormous lawn overlooks the beach; you can't help but wonder if was used as a soccer field by the kids.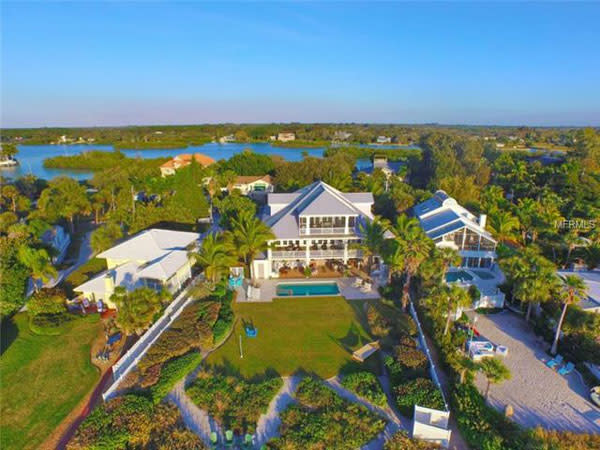 My only complaint is that the home seems a little sandwiched in between the neighbors. But it's a perfect place for a large family. And as for Rosie, well, good bye and good luck. We hardly got to know you.
703 Casey Key Road is priced at $5,750,000. For more information call Jill Friedman of Coldwell Banker at 941-366-8070.