Article
Sarasota Real Estate News: July 2014
News and notes from the top of the market.


Rising in Rosemary
Forward progress in the up-and-down-and-up-again Rosemary District, and it's appropriately called the Vanguard Lofts. Kevin Bryon of San Francisco-based Tetra Terra Development has launched the six-unit work-live condominium project at 1343 Fourth St., one street north of Fruitville Road just west of Central Avenue.
The Halflants + Pichette Studio for Modern Architecture design includes three ground-floor garden apartments at 1,468 square feet under air, each with an office facing Fourth Street and small private gardens in the rear; and three additional three-story townhomes at 2,300 square feet under air, each with an office-mezzanine plus five terraces, including a large rooftop outdoor space. All units have two-car garages, and amenities are a jointly shared conference room and gym.
It's the first Florida project for Bryon, a University of Florida grad who grew up in Port Charlotte and is a Florida-licensed architect. "We're hoping to do many more in the Rosemary District," he says. "Having worked in Los Angeles and San Francisco for more than 10 years, I'm familiar with urban mixed-use and urban infill projects. I know what can work there. Let us be the first; let us set the tone for what's happening there."
Vanguard Lofts is priced from around $540,000 to around $745,000. Halflants + Pichette's own office around the corner on Third Street is the sales office.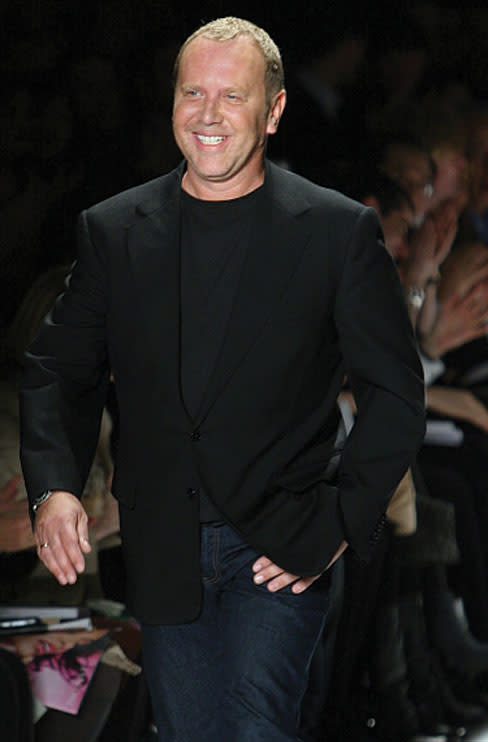 On Longboat Key, a mini-boom of single-family houses.
It was no joke when our Real Estate Junkie blogger, Bob Plunket, broke the news April 1 on sarasotamagazine.com that fashion designer Michael Kors was the buyer of two prime Gulf-front vacant properties at 6271 and 6281 Gulf of Mexico Drive on north Longboat Key. (He bought the 2.25 acres in November for full asking price—$6 million—making it the most expensive vacant Gulf-front parcel sold in Southwest Florida since 2004.)
But Kors is just one high-profile contributor to a single-family building boomlet sweeping Longboat Key. From Oct. 1 to April 15, says Alaina Ray, director of planning, zoning and building, the town of Longboat Key issued 17 new single-family home permits with a total construction value of almost $17.5 million, "a definite uptick," she says. They range from $4 million for a house on the Gulf to $290,000 for a guesthouse, and they're getting larger, she says—"anywhere from 3,500 to 7,000 square feet." In late April, one of them, a home under construction at 3475 Gulf of Mexico Drive that's slated for completion this fall, went on the market for almost $7 million.
Most of the new homes are waterfront, although only a few are on the Gulf side of the island. "They're in Country Club Shores, Bay Harbour, a tiny new subdivision right behind Town Hall called Triton Bend," says Ray. "And we don't have permits yet, but have approval for a nine-unit Gulf-front development where the developer is building single-family homes with their own pools, but the land is owned by an association."
One thing that's stayed consistent, even during the downturn, has been remodels. "Even in the worst of the [economic] downturn, when new construction slowed down, we had a lot of remodeling going on," says Ray. "People were investing in their current residences."
Longboat Key is humming along. Ray also points to two approved luxury condominium projects: the 16-unit Infiniti, set to rise on the old Gulf-front Holiday Resort property; and the 16-unit Aria, on the old Villa am Meer property, where developer Jay Tallman has kept the historic home and restored it as a clubhouse for the residents and manager's residence.
As for the Michael Kors project, at press time Ray said she'd met with his representatives, but nothing had been submitted for permitting. So we'll all have to wait to see what he's planning for that prime Gulf-front property.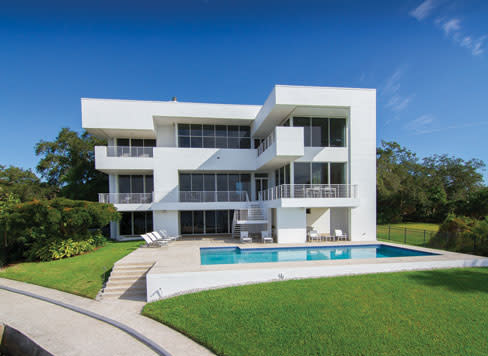 Another $3-million Baby
The 14th home to sell for more than $3 million in Sarasota County in 2014 is a contemporary residence in the waterfront neighborhood of Coral Cove. The four-bedroom, 7,500-square-foot home at 7244 Periwinkle Drive, designed by Guy Peterson, has high ceilings and glass walls to capture views of Little Sarasota Bay. It sold for $3.48 million in mid-April. Listing agents were Lenore Treiman and Kim Ogilvie; selling agent was Marcia Salkin. All three are with Michael Saunders & Company.
Neighborhood Watch: Bayview Heights
Sarasota's history-rich Bayview Heights is perhaps the most interesting, yet least known West of Trail neighborhood.
Tucked between Cherokee Park and Harbor Acres but a little bit less expensive than either, says Tammy Garner of Coldwell Banker Residential Real Estate, Bayview Heights boasts oak-lined streets with charming names like Pleasant Place and Harmony Lane, and a bona-fide boulevard, 70-foot-wide Bayview Drive, that slopes down to the bay. Buyers are attracted to the large lots, wide range of home styles, friendly residents, lack of cut-through streets and walkability to popular Southside School.
"It's a little jewel," says Garner, whose listing at 2627 Pleasant Place—a 3,700-square-foot, two-story home built in 1988 by an interior decorator that was listed for $1,249,000—sold at the end of May after multiple offers.
Originally an orange grove, Bayview Heights boasts the oldest house in Sarasota County, a rambling antebellum farmhouse built in 1900 that was rumored to be headquarters for a rumrunner's operation during the Prohibition. The city's first post office was on Cunliff Lane, the neighborhood's northernmost border. V.T. Hamlin, the creator of the nationally syndicated comic strip, Alley Oop, lived in the big red brick house on the corner of Bayview and Pleasant Place.
Many of the homes built in the 1940s, '50s and '60s are still here, and so are their original owners, but the neighborhood has seen its share of tear-downs and young families moving in. Allegra Homes debuted a model on Mulberry Terrace at last winter's Parade of Homes, and "it sold the first day," says builder Rob Allegra, himself a Bayview Heights resident since 1999. He's breaking ground on another spec home on Cunliff Lane this summer.
Number of Bayview Heights properties: 61
Number of sales from March 2013-March 2014: 7
Range of sale prices: $466,000-$2,679,750
Range of square footage: 1,618 to 4,605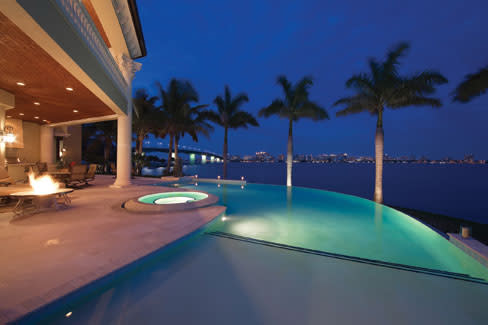 Top Sale
Sarasota County's top residential deal in April was a five-bedroom Mediterranean-style manse at 232 Seagull Lane on Bird Key that sold for $6.1 million. The two-story home, built in 2006, has 7,783 square feet under air on a prime bayfront lot with city skyline views. It was originally listed in May 2013 at $8.15 million. Cheryl Loeffler of Premier Sotheby's International Realty was the listing agent; Lynn McDonald of Coldwell Banker Residential Real Estate was the selling agent. The previous sale was for $3 million in January 2004.
Sales information provided by Kim Ogilvie of Michael Saunders & Company.