Article
Sarasota Real Estate News: May 2014
News and notes from the top of the market.

The Spirit of Sarasota
We're proud to announce that, in partnership with the AIA Florida Gulfcoast chapter, we're presenting the inaugural Spirit of Sarasota Award at the AIA's biannual Sarasota Design Conference May 15-17. The award will recognize a building constructed in the last five years—residential, commercial or institutional—that captures the evolving character of our culture-rich and increasingly diverse community. You're invited to weigh in. Visit sarasotamagazine.com to learn more about each entry and vote for your favorite in the People's Choice category.
To see more photos and vote for the "People's Choice" Spirit of Sarasota winner, click here.
Walker Guest House
A Paul Rudolph Masterpiece is reborn.
Famed architect Paul Rudolph was a father of the Sarasota School of Architecture who spent his early years designing minimalistic modern residences along Florida's west coast. He always considered his favorite project to be the Walker Guest House, which he created in 1952 on a Sanibel Island beach for the Walker family, for whom Minneapolis' famed contemporary Walker Art Center is named. And the American Institute of Architects, Florida, agrees, calling the 580-square-foot guesthouse the most important residential building in the state.
Now the nonprofit Sarasota Architectural Foundation is working toward recreating the 24-foot by 24-foot jewel box of a vacation cottage—hailed by McCall's magazine in a 1954 feature "as nearly sky, sand dunes and sunshine as a house can be" (you could actually purchase plans for the house for 25 cents)—and placing it on the grounds of the Ringling Museum in 2015 as part of its second annual Sarasota Mod Weekend. A donation of $75,000 from the Michael A. Kalman Foundation, along with matching funds from various other sources, is making the project possible.
"Although built over 60 years ago—well before 'green' construction principles were widely accepted—the Walker Guest House remains a near perfect example of sustainability and cost control," says SAF president Janet Minker. "It is made of common, off-the-shelf materials: standard-dimension lumber and panels, hardware, screens, glass and roofing. With respect to the environment, the house was ideally designed for Southwest Florida. It brings the outside (minus the bugs) in, by providing views and airflow on all four sides through windows and screens. Breezes kept the house cool; it has never been air-conditioned."
The ultimate goal, says Minker, is to send the guest house on tour to venues like the National Building Museum in Washington, D.C., and the Walker Art Center itself.
Look for details on SAF's inaugural Sarasota Mod Weekend, to take place this October, in the upcoming months.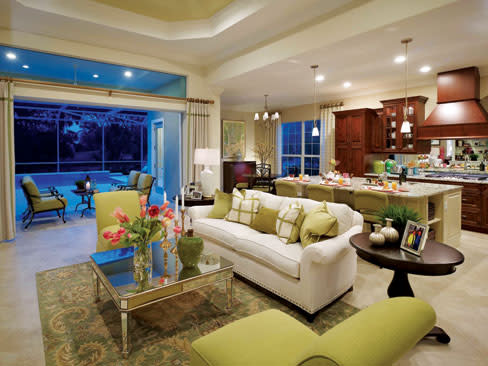 New in Town
John Neal Homes recently premiered two new models: The Savoy at University Park Country Club's brand-new, 19-homesite neighborhood called Lansdowne Crescent; and the Siesta Key model at The Inlets on the Manatee River. The 2,451-square-foot Savoy, with three bedrooms and two-and-a-half baths, is the first new model home in University Park Country Club in seven years.
Lee Wetherington Homes introduced a new floor plan this spring in its newest model at The Concession, the Verona. The 3,600-square-foot home has three bedrooms, four baths, den, bonus room and air-conditioned "Florida basement"—an extra, climate-controlled above-ground storage area tucked away in the garage. The model won a 2014 Parade of Homes award for its expansive outdoor living area.
And Rosedale Golf & Country Club is showing off a new model, the Pristine VI. The two-bedroom, three-bath home has 2,395 square feet in an open floor plan. It's located in the new Links neighborhood of maintenance-free homes. The builder is the Hunt Group, developer of Rosedale.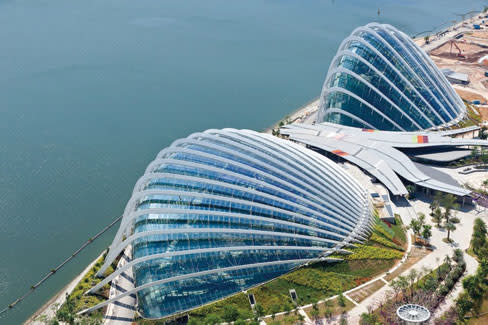 Future World
"What's Next" is the theme of the AIA Florida Gulfcoast chapter's biannual Sarasota Design Conference May 15-17 at the Lido Beach Resort. The public is invited to hear Wall Street Journal architecture critic Alastair Gordon discuss how architecture can contribute to the future of society at the opening night awards dinner. Sarasota Magazine is sponsoring the inaugural Spirit of Sarasota Award (see page 119), which will honor a project that responds imaginatively to the local natural and built environments and strengthens Sarasota's unique sense of place. Entries are being voted on by our readers; go to sarasotamagazine.com to cast your ballot.
Other speakers throughout the conference include representatives of the U.K.'s Wilkinson Eyre and Boston's MASS Design Group, environmental artist Stacy Levy and futurist David Houle.
Purchase tickets at AIAgulfcoast.org.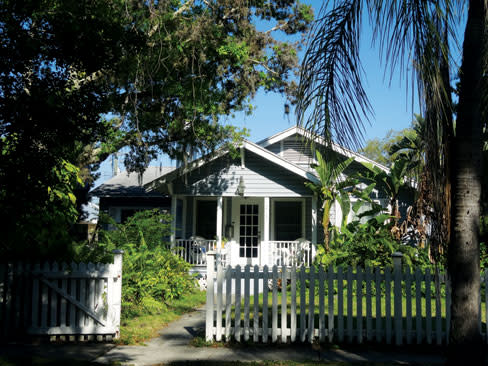 Neighborhood Watch: McClellan Park
Platted way back in 1913, McClellan Park is a West of Trail neighborhood of eclectic old Cracker-style and Spanish-style bungalows and a smattering of larger, new-construction homes tucked between South Osprey Avenue and Sarasota Bay. McClellan Park's adjacency to the shops and restaurants of bustling Southside Village and to popular Southside Elementary School is a major draw. Its curving streets, sidewalks, centuries-old oaks and Indian midden (hence street names like Seminole, Mietaw and Wewa) contribute to its unique charm. At the heart of the neighborhood is the old pecky-cypress McClellan Park School building. The small private school closed several years ago and the property is vacant.
Allen Conrad, a broker/associate with the Re/Max Alliance Group, says his buyers relocating from more homogeneous subdivisions rave about McClellan Park's character and ambiance. "They tell me that seeing so many people out and about in the neighborhood along with the steady activity at local bars and restaurants is invigorating," Conrad says.
Stats
Number of McClellan Park properties: 240
Number of sales from February 2013-February 2014: 12
Range of sale prices: $380,000 to $1.725 million
Range of square footage: 1,644 to 4,333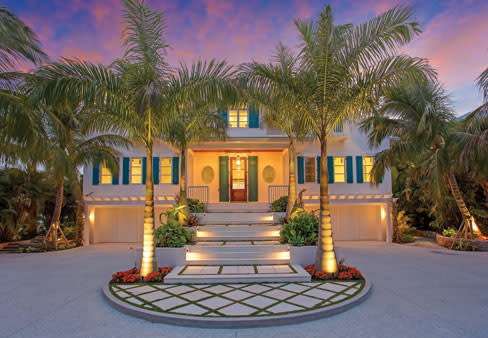 Top Sale
A West Indies-inspired new waterfront home at 3466 Gulfmead Drive, set on the north end of Siesta Key, sold for $7.07 million after an original list price of $7.9 million, making it the top residential sale in February. The three-story, 7,132-square-foot residence has two master bedroom suites on separate levels and three additional bedrooms. There are an additional 4,000 square feet of covered and outdoor terraces, a saltwater pool, private beach and deep-water dock. Michael Hays was the listing agent and Mackenzie Mudgett was the selling agent; both are with Michael Saunders & Company.
For more Sarasota real estate news, click here to read Bob Plunket's "Real Estate Junkie" blog. >>
This article appears in the May 2014 issue of Sarasota Magazine. Like what you read? Click here to subscribe. >>