Article
Home of the Month: Whitaker Bayou Property
A Whitaker Bayou property with history and style.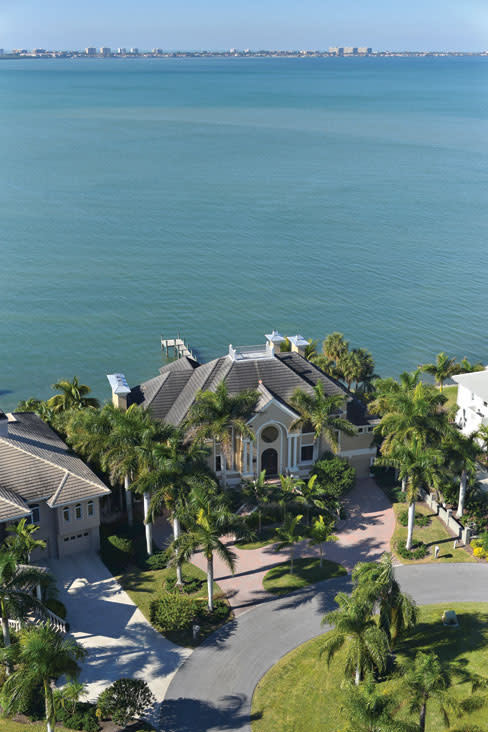 The most historic spot in Sarasota? Undoubtedly it's Whitaker Bayou, where in 1842 Sarasota's earliest settler, William Henry Whitaker, built a log cabin, married and raised 11 children. He was the first to grow citrus commercially in the state, and the path he cleared eventually became the Tamiami Trail. His greatest adventure: rescuing Judah P. Benjamin, Confederate Secretary of State, and procuring the sloop that would take him to the Bahamas, one step ahead of the pursuing Yankees.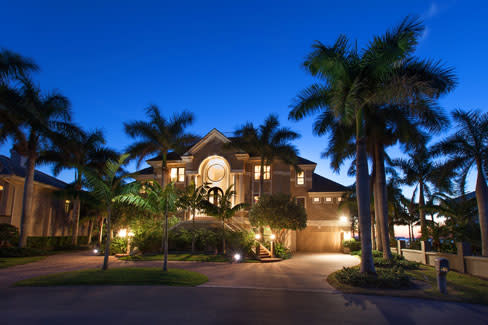 Today Whitaker Bayou is a pleasant neighborhood tucked into the northwest corner of downtown. There's a small gated community there called Whitaker's Landing where we find our Home of the Month. It's a lavish Mediterranean-style mansion that's as emblematic of Sarasota today as Whitaker's log cabin was of the pioneer days.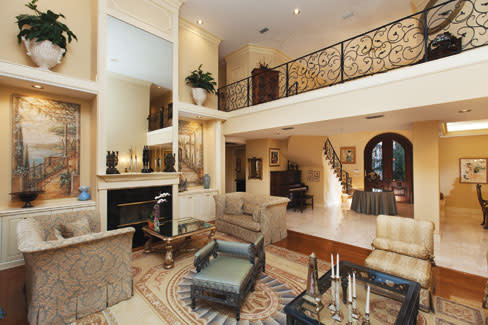 The home is on the water, of course (that's one constant that hasn't changed), and the view out to Longboat and south to downtown is spectacular. Built in 1993 with a classical, symmetrical look, it's loaded with creature comforts and pleasing interior spaces. The most pleasing of these is a series of rooms with graceful bowed windows overlooking the bay. You'll find a bright and sunny breakfast room, a dramatic wood-paneled Art Deco library, and a master bedroom with a demi-lune window seat.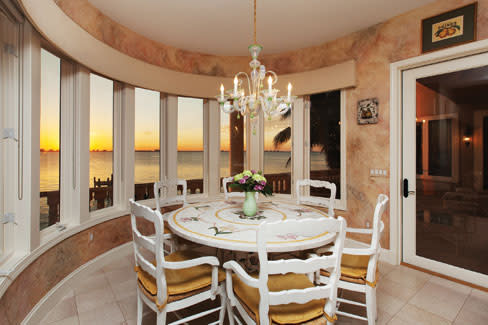 The residence contains five bedrooms, five baths (plus two partial baths) and is set on one-third acre of land. There's a two-story living room with a fireplace, a home theater, and a grand curved staircase up to the second-floor gallery. Two separate oversized garages and a dock complete the picture. The price? $3,995,000. What's priceless is the history that happened here.
Interested? 900 Whitaker Lane, Sarasota | $3,995,000
Contact Joel Schemmel, (941) 587-4894, Premier Sotheby's International Realty.
Click here to read Bob Plunket's "Real Estate Junkie" blog. >>
This article appears in the May 2014 issue of Sarasota Magazine. Like what you read? Click here to subscribe. >>