Article
On the Homefront: News and Notes from the Real Estate Market
News and notes from the Sarasota real estate market.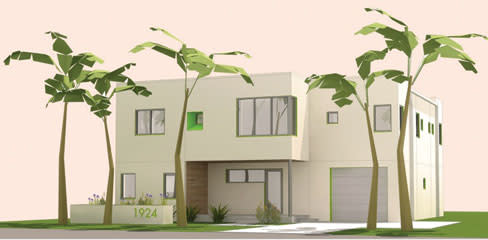 Surprise--It's Modern
New modernist homes are popping up in the popular West of Trail area, better known for tradi-tional bungalows, stucco ranches and newer Med Rev residences. Guy Peterson's Spencer House on South Orange Avenue has the highest profile, but a block north, Chris Leader of Leader Design Studio is completing a modern residence for a former Lido Shores couple, and Mark Sultana of DSDG has built a handful (including one for his own family).
Lisa Gialdini's new-home project at 1924 Bougainvillea is the latest. She's hired Jody Beck and Ross-Alan Tisdale of Tampa's Traction Architecture (their Seagrape House was featured in our December issue) to design a 3,300-square-foot home with high-end finishes, pool and separate 500-square-foot guesthouse. Slated for completion in March, it will be offered for sale at around $1.3 million.
Gialdini is a tax attorney who lived and worked in Russia for 20 years, and she named her compa-ny Red Bridge Investments for Russia's Krasny Most, or Red Bridge. In Russia, "I was used to living in small spaces where I had to use every available square inch I could," she says, "and I wanted to make sure the Bougainvillea house is as user-friendly as possible."
She's purchased three other West of Trail properties for future redevelopment. Two are on Goldenrod, and the other is on Shoreland. All will have clean lines, she promises. "I don't go in for a lot of frou-frou," she says.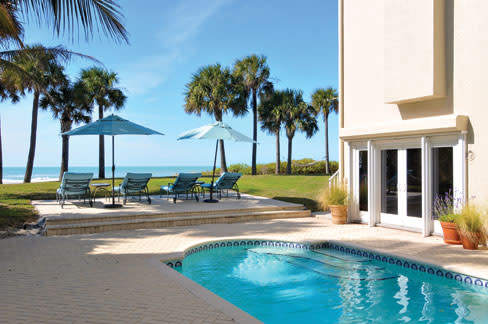 Top Sale
A four-bedroom home on nearly 100 feet of Longboat Key beach sold for $3.35 million, making it the highest-priced residential sale in Sarasota County in November. The 3,955-square-foot home at 3315 Gulf of Mexico Drive, built in 1991, has that rare amenity: a grassy lawn leading to the beach. Ian Addy was the listing agent, and Ryan Heers was the selling agent; both are with Michael Saunders & Company. Previous sale: $1.1 million in 1997.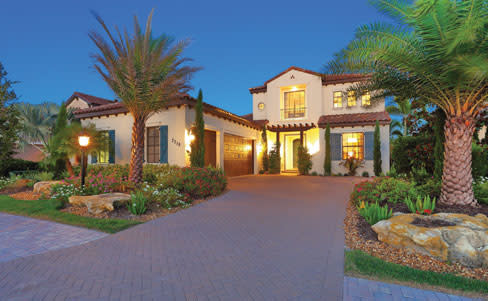 Through the Roof
Interest in luxury custom homes was through the roof at the recent Lakewood Ranch Tour of Homes, as evidenced by the 1,880 people—nearly 52 percent more than last year—who toured John Cannon Homes' Baylin and Akarra II models.
Prospective homebuyers were looking for a casual floor plan to match their less formal lifestyles, says Cannon sales director Mark Grigoli. That means, instead of a formal dining room, an open dining, kitchen great room combination in the back of the house, with proximity to the pool and backyard views. And it also means greatly enhanced outdoor living areas, "with large lanais, beautiful pools, outdoor kitchens and fire pits," he says, "things you don't necessarily get in an older home."
"These numbers are supporting a trend we're seeing, that interest is back for new construction homes in Lakewood Ranch and Sarasota," says John Cannon. "Buyers want detailed customization and lower costs of ownership. We hear this from many of the people we're meeting at the Lakewood Ranch Tour of Homes this year."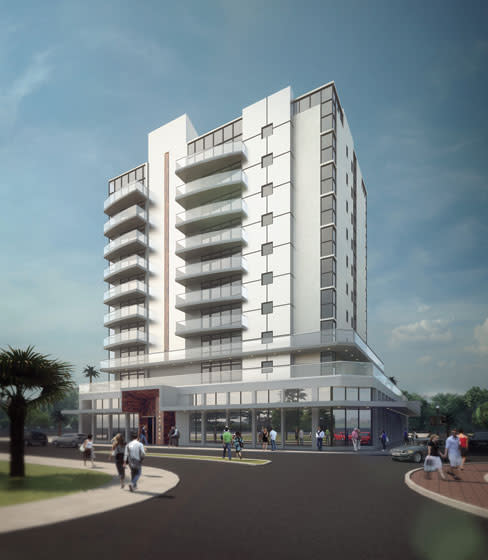 Going Up
MK Equity has held on to the deserted gas station on the southwest corner of Ringling Boulevard and South Pineapple Avenue it bought several years ago, and now it's launching a luxury condo-minium project there called Sansara. Architect Gary Hoyt designed the building, which will have 17 condos ranging from 2,050 square feet to a 4,555-square-foot penthouse. (Its outdoor terrace with hot tub, fire pit and outdoor bar and grill adds another 2,000 square feet.) Pre-construction pricing starts at $1,399,000.
The developer is Matt Kihnke of MK Equity, which developed the City Walk condo conversion project in Sarasota and has developed high-rise residential projects in Chicago. "We waited for the market to turn and we believe it now has," says Kihnke. An April or May groundbreaking is planned.
WCI Communities has opened Roanoke, its first Riverfront Estate model home at Tidewater Preserve in Bradenton. Roanoke is a 3,541-square-foot, two-story home with three bedrooms and three-and-a-half baths. Starting at $440,990, it's located within Tidewater Preserve's 14-homesite neighborhood overlooking conservation areas and the Manatee River.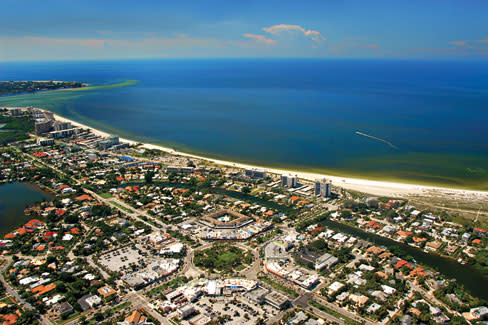 Neighborhood Watch: St. Armands
Number of St. Armands properties: 300
Number of sales from October 2012-October 2013: 22 single-family homes;
11 condos
Range of sale prices: $450,000 to $4.25 million (single-family); $240,000 to $657,500 (condos)
Range of square footage: 1,576 to 6,123 (single-family); 770 to 1,320 (condos)
Heads turned in September when Tampa Bay Lightning owner Jeffrey Vinik paid $4.2 million for a 6,000-square-foot home on St. Armands' North Washington Boulevard built just 12 years ago and razed it to make way for a new home.
St. Armands, that lovely old neighborhood surrounding St. Armands Circle, is attracting "a very affluent crowd," in their 50s and 60s, says Andrew Bers of Premier Sotheby's International Realty. "It's perceived as a different lifestyle than Longboat Key, more diverse, with great beach and boating access and all the activity of the Circle, and for many of them this is their second or third or fourth home."
Lack of inventory is keeping prices strong, says Bers. In late November, his $2,197,000 listing at 453 S. Polk Drive, a 15,000-square-foot mini-estate built in 2001, was one of only two homes on the market within walking proximity to St. Armands Circle, he says.
For even more Sarasota real estate news, click here to read our Real Estate Junkie blog. >>
This article appears in the February 2014 issue of Sarasota Magazine. Like what you read? Click here to subscribe. >>