Article
Top of the Heap: Inside the Most Expensive Home in Sarasota
Bob Plunket takes us on a tour of a Casey Key stunner.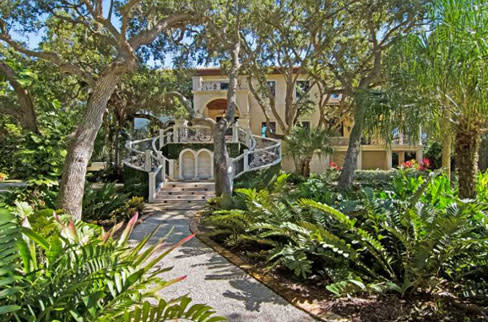 There's a new "most expensive" house in town, and this one really does have everything. It's located at the north end of Casey Key (the fancy end) and it's set on 2 and a half walled acres, with the beach on one side and the bay on the other. It's just over 10,000 square feet, with four bedrooms, six baths, and two half baths.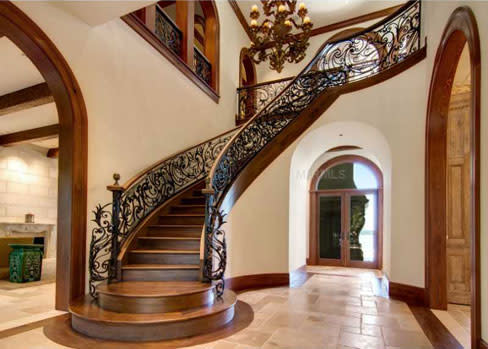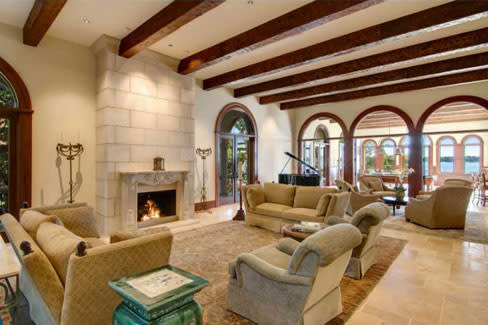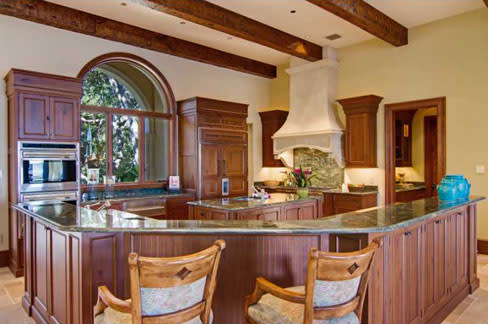 The house was built in 2011 and is sort of Italian in style, with rows of arched windows and covered loggias. The rooms are enormous and there are a lot of them. The living room is 40 feet long and the master bedroom 33. The master bath looks slightly larger than my condo, and it's one of two—his and hers.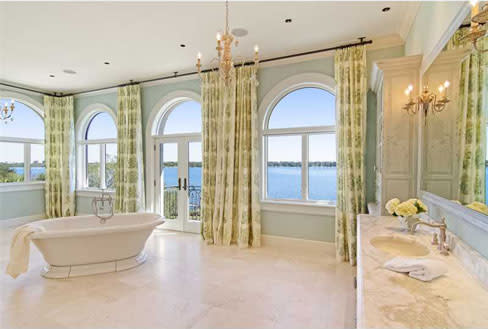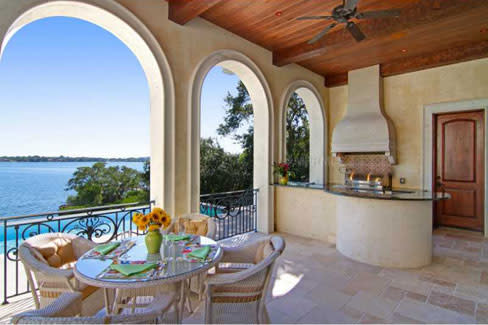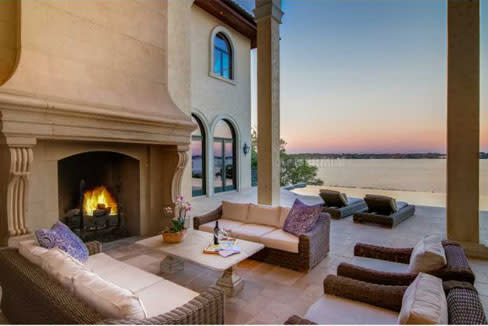 When you get a trophy house this big and lavish, you expect everything, and this home delivers. There's an elevator, naturally, a billiard room, a nine car garage, summer kitchen, an infinity pool, and two docks in something called a "yatching lagoon." There doesn't seem to be a guest house or tennis court, but there is room to add them.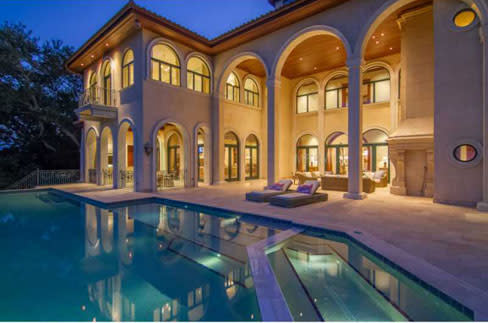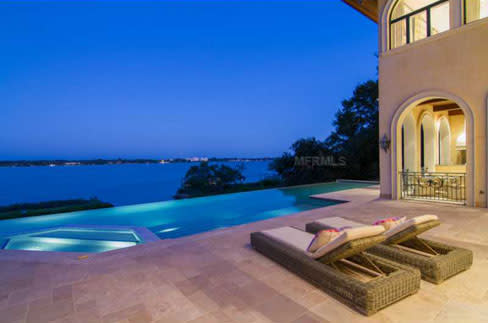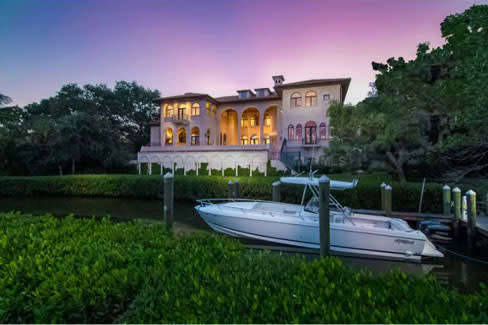 The most remarkable feature is the outdoor living room facing the bay. It has two story ceilings and a manmouth stone fireplace.
The house is listed at $16,900,000. Actually, it's a comparative bargain. The same house in Naples would probably be around $40 million.
The address is 1160 North Casey Key Rd. For more information call Kelly Quigley (941-356-9954) or Linda Dickinson (941-350-3304), both of Michael Saunders and Co.
See more home tours right here. >>