Article
Sarasota Real Estate News: July 2013
Sarasota real estate news: July 2013

ON THE HOMEFRONT
Hot neighborhoods, historic sales.
In a sizzling real estate market like the one we experienced this winter—"historic," Sarasota Association of Realtors prez Roger Piro calls it, with a 96 percent leap in first-quarter residential building permits over last year—here are three very different communities where sales activity has been, well, through the roof.
Lakewood Ranch. Nowhere is hotter than the mammoth master-planned community, with 573 new homes sold in the last 12 months—61 percent of them brand-new construction, according to vice president of sales for Lakewood Ranch Communities Jimmy Stewart. In first quarter 2013 alone, 73 new homes were purchased, a 39 percent increase over the same period last year. Buyers snapped up homes in neighborhoods across the Ranch, but especially in Central Park, Country Club East, and in the Ranch's first active-adult community, Esplanade.
And here's a number that floored us: As of mid-April, just 87 resales—out of nearly 8,000 total Lakewood Ranch homes—were on the market, says Stewart.
"People are more comfortable in purchasing an additional home [because] markets up North have improved, so they're not afraid that they won't sell what they already have," says Stewart. "The media say it's all right to buy Florida real estate again, and people believe it's as good as it's going to get pricewise." Indeed, he says, construction labor and materials are becoming a bit of an issue, and he believes "prices are going to creep up again."
Stewart shared some demographics about buyers so far this year: 18 percent were 45 to 54 years old, 38 percent were 55 to 64, and 11 percent were 35 to 44. Thirty-two percent were Floridians, while 29 percent came from the Northeast and 19 percent from the Midwest. And 55 percent of them sought a price range between $200,000 and $400,000.
"I'm seeing a lot of move-up residents and move-down residents—empty nesters," he says. "A lot of Country Club of Lakewood Ranch buyers are now choosing to buy in the Lake Club, for example."
And Lakewood Ranch's growth keeps coming. It announced in late April plans for an additional 143 new homes in upscale Country Club East. Construction was expected to begin sometime this summer.
Bird Key. Here's another community with a remarkable dearth of inventory; just 21 homes were on the market in mid-May out of a total 500-plus in the exclusive waterfront community, reports Jo Rutstein of Premier Sotheby's International Realty. As a result, sale prices have increased about nine percent over last year. "Even the garden homes [those not on canals or open bayfront] have gone up," she says, citing one on the market for $1.25 million.
In the first six months of 2013, 19 homes changed hands, and another four were under contract, Rutstein says. "They're selling across the board, garden homes, canal homes and bayfront homes." A vacant canalfront lot on Royal Flamingo Drive ("not even on the open bayfront," she says) went for $1.5 million. And a waterfront home on Mourning Dove Drive sold for $4 million in late May, the highest sale price on Bird Key since 2012.
The location, nestled between downtown Sarasota and St. Armands Key off the Ringling Causeway, is the draw, of course, but buyers also gravitate towards the "real, true neighborhood feeling," Rutstein says. "People love living there, and they're determined to stay."
Inn on the Beach at the Longboat Key Club. "Inn on the Beach is really hot right now," says real estate agent Gail Wittig of Michael Saunders & Company, who, along with partners Ian Addy and Barbara Milian, sold eight units in the first six months of 2013—the exact same number that sold in all of 2012. (Another two units were sold by other agents to date this year.)
Each of the condo hotel's 232 units is individually owned and rented out nightly by the four-star Longboat Key Club & Resort. They're bought fully furnished, at prices so far this year ranging from $420,000 to $1.05 million depending on size and location. Owners typically realize three to four percent on their investment by renting out their units after all expenses are paid, Wittig says. Plus, they can use their unit 28 days a year—in increments of a week or two or even long weekends—and also use the Longboat Key Club's facilities.
"Buyers are mostly people from up North who are still working and don't want to obligate themselves to spending three or four months at a time here," Wittig says.
There is some local ownership. "We did a big mailing to residents behind the gates [of the Longboat Key Club] to encourage them to think of it as an extra bedroom," says Wittig. "You get great income and have enough owner days to use it for your guests."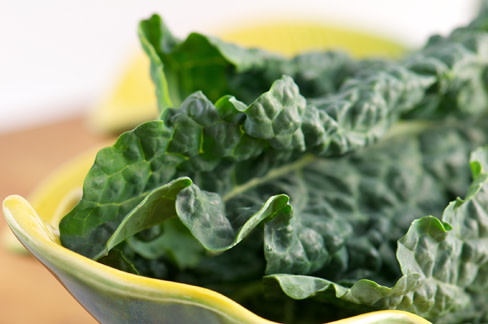 SANDS OF TIME
A vacant piece of beachfront on North Casey Key owned since 1925 by the descendants of Bertha Palmer sold in May for $4.65 million, the highest vacant parcel sale on Casey Key since 2010. Nora Johnson and Linda Dickinson co-listed the property and Nicole Hammons-Dovgopolyi represented the buyers; all three are with Michael Saunders & Company.
The sale presented a legal challenge. Because the property had passed down through generations without a recorded deed, says Hammons-Dovgopolyi, "Title examiners for the buyer literally had to descend on the Sarasota County courthouse to rummage through various wills and other legal devices that caused the property's ownership to be repeatedly divided and subdivided between surviving heirs to the Palmer estate. Before that, they had to travel to Chicago to examine the original will of Potter Palmer, who died in 1902, to ascertain exactly into whose possession the property fell into immediately after his death."
Hammons-Dovgopolyi says the new owners have no plans to develop it yet.
NEIGHBORHOOD WATCH
The Lake Club at Lakewood Ranch
The ultra-luxury market is coming back to The Lake Club, with homes of larger square footage and larger price tags now being built, says Jimmy Stewart, vice president of sales for Lakewood Ranch Communities.
Back in 2006, when the gated, Tuscan-inspired community debuted to great fanfare, its 10 opulent, estate-sized "Street of Dreams" model homes carried price tags of $3.5 million to more than $8 million. But, like the rest of the real estate market in 2008, '09 and '10, activity slowed to a glacial crawl.
That's changing big time. Stewart reports that 34 new homes were sold in 2012 at an average price north of $1.2 million, and right now 28 homes are in various stages of construction. "These are not spec homes; they're all retail buyers," says Stewart. London Bay Homes, for example, is nearing completion on a 7,700-plus-square-foot custom home, Stewart says, and Westwater Construction is building one of 9,800 square feet with a price tag of more than $3.6 million. Another opulent new home is in the planning stages; between home and home site, it will be worth some $6 million. And late last year, a buyer assembled three lots at a total price of just under $1 million to build his dream home. "It will be big," says Stewart.
Who's buying? Steward says they're "very discerning buyers who could choose to live anywhere they want. This is a discretionary purchase for them." Perhaps surprisingly, "there are a lot of families here," he says. "To meet that [need], we just constructed a children's playground."
Number of Lake Club properties: 328, of which 166 have been sold
Number of sales from March 2012-March 2013: 38
Range of sale prices: $830,000 to $3.65 million
Range of square footage: 2,700 to 12,000-plus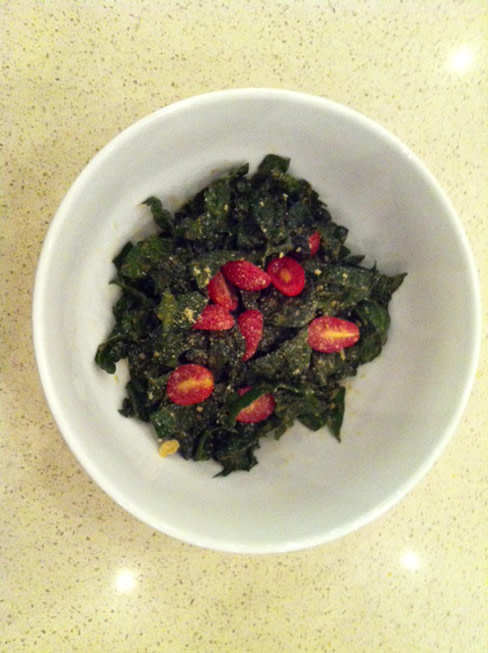 TOP OF THE MARKET
Nineteen days was all it took to take this luxurious beachfront penthouse at Longboat Key's L'Ambiance from listing to contract this spring. The four-bedroom, six-and-a-half-bath corner unit sold for $6.75 million, after an original list price of $7,495,000. The 5,170-square-foot residence has 2,400 square feet of wrap-around terraces. It had undergone a complete reconstruction and custom redesign. Cheryl Loeffler of Premier Sotheby's International Realty represented both the seller and the buyer. Previous sale: $5.95 million in 2005.
For more Sarasota real estate news, read Bob Plunket's "Real Estate Junkie" blog.