Article
Mr. Chatterbox: May 2013
Mr. Chatterbox has voted--for the Best Outsider Architecture.
Most buildings are designed by architects (talented artists who specialize in originality, good taste, cost overruns and leaky roofs) or builders (ambitious businessmen who build the same bland house over and over). But what about the rest of the structures that dot our planet? Those quirky missteps, those brilliant ideas gone bad, those obsolete leftovers that no longer make sense? This is "Outsider Architecture," and it happens to be my favorite. Here's a sample of our area's more unusual efforts toward "making a statement."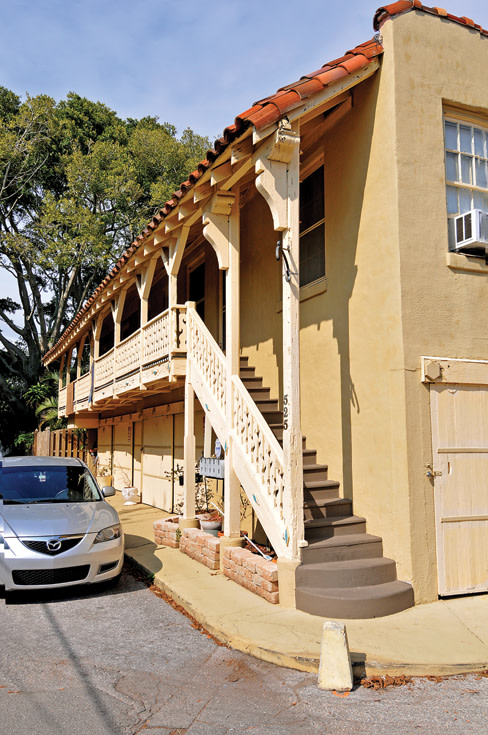 This rickety structure tucked away behind the Woman's Exchange has got to be the most picturesque building in town. It has little studio apartments set over the garages. The atmosphere is pure Caribbean circa 1920. It's currently on the market. Sure hope the new owner keeps everything as is, including the undulating line of the eponymous balcony.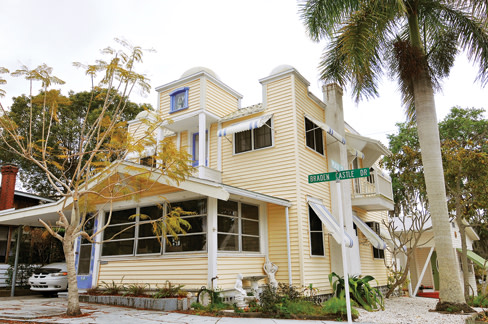 Braden Castle is the mother lode of Outsider Architecture—a bungalow colony dating back to the 1920s, where each little house has been designed, built, remodeled and renovated by generations of retired folks with lots of time on their hands. This home overlooking the village square echoes the castle theme—yes, there is a castle, now in ruins. It's the oldest home in the area, built in the 1840s by slaves.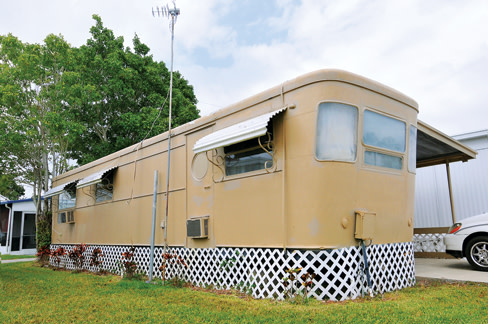 Forget Airstream. The class act of the trailer industry was Spartan, a company whose aluminum masterpieces from the 1950s set the standard for design, livability and longevity. Streamlined on the outside, the interiors are entirely clad in birch paneling with lots of mid-century modern detailing. You can still spot them in the area's older trailer parks, like this beauty in the Twin Rivers Mobile Home Park in Bradenton.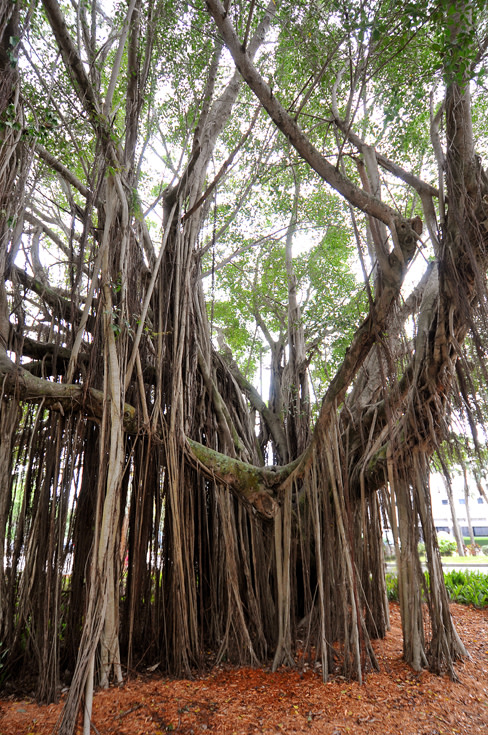 Even God can design a good building if he sets his mind to it. This enormous banyan tree next to the Municipal Auditorium doubles as a sort of clubhouse for the homeless. Climb up in its branches and you'll find little, naturally occurring platforms you can nap on, crevices to stash your stuff, and even if it rains you'll remain reasonably dry. And nobody even knows you're there—until now, anyway.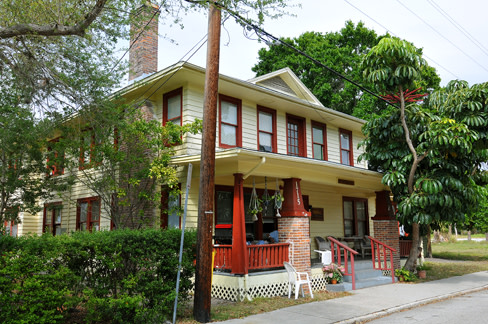 Once a staple of every American city, the old-fashioned rooming house has all but vanished. Still, Sarasota has several left, the most classic of which sits on Morrill Street behind the county administration building. Residents hang out on the front porch waiting for their disability checks, and the preferred method of transportation is the bicycle. Rates are $135 a week, and the bathroom is down the hall.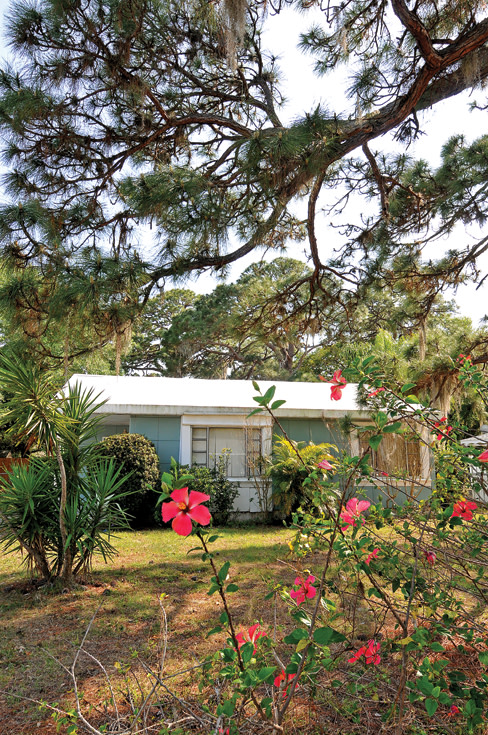 The Lustron House was going to revolutionize American life. Designed for returning veterans after World War II, it is made entirely of steel, even the interior. You order it by mail and then assemble it. But it turned out to be more expensive than anticipated, and the veterans didn't find a steel interior all that cozy. Most are gone by now, carted off to the recycling heap, but this example on Rose Street just west of the Trail reminds us of a postwar dream that didn't quite pan out.
Men love them, women not so much. There's something about the engineering challenge of building a dome house that appeals to the masculine mind. This example in east Bradenton is known in the neighborhood for all the divorces that it has spawned over the years. Inside, it's one big room. Try as you might, you just can't get away from your spouse, and all those crazy angles would be perfect for a Strindberg play, Cracker-style.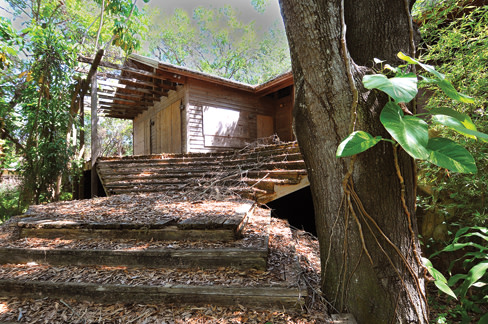 Although it was designed by prominent local architect Yehuda Inbar, the decaying residence of famed sculptor John Chamberlain (located across from his 10th Street studio) has become something else through time and neglect—an urban ruin where fame, fortune, dreams, art and life all meet to create a ghostly atmosphere. Breathe deeply and you'll inhale the past—plus a lingering whiff of weed and booze.