Article
Myakka's BioScent K9 Trains Dogs to Detect Diseases
Plus, SMH's new Milk Depot helps babies in need and Key to the Cure kicks off.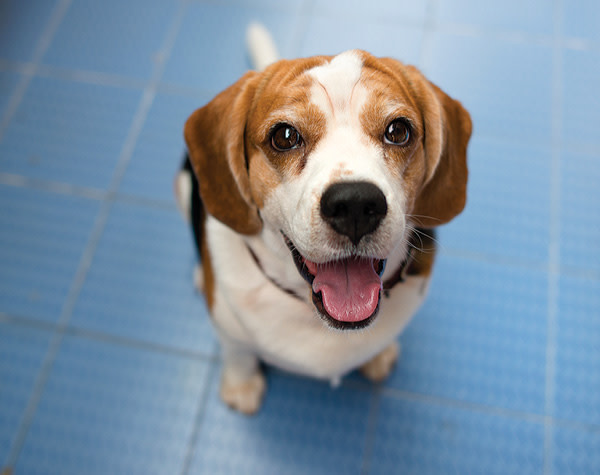 Dogs Against Diseases
A Myakka nonprofit is training beagles to detect cancer, diabetes and other ailments.
Whether it's cancer or diabetic hypoglycemia, early detection is key. And a local nonprofit, in partnership with a similar program in California, is developing a unique—and uniquely effective—way to pre-test for disease.
BioScent K9, based in Myakka City, was founded by Heather Junqueira, who formerly worked as breeding manager for Southeastern Guide Dogs. Now she trains beagles, starting when they're puppies, to detect the scent of volatile chemical compounds (VCCs)—chemicals released by abnormal cancer cells—in human breath and urine samples.
BioScent is working with San Anselmo, Calif.-based Pine Street Foundation, where dogs have successfully detected lung, breast, ovarian, prostate and colon cancers, and the partnership is expected to speed FDA approval. When the process is approved by the FDA, family practitioners will be able to send patient samples to BioScent, where they'll be tested by teams of five dogs (each team trained for a specific type of cancer). Eventually, scientists hope to develop an "electronic nose."
This summer, BioScent also began training dogs to detect diabetes. The dogs learn to alert (bark or raise a paw) when they detect high or low levels of blood sugar and also to retrieve glucometers and insulin for the patient. There's a similar program for dogs to detect allergens. In both these cases, dogs begin training as puppies destined for a specific human. Visit bioscentk9.com for the latest research.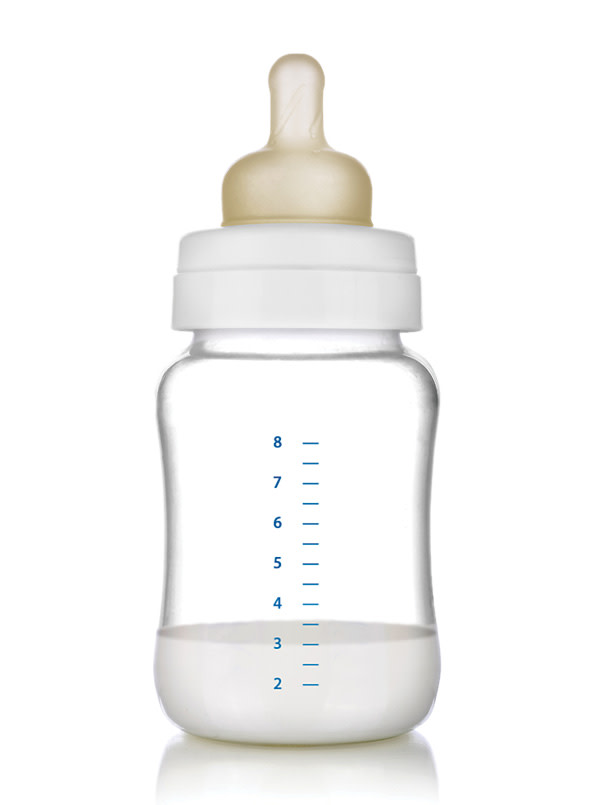 Give Milk?
SMH's new Milk Depot serves the hospital's youngest, most fragile patients.
Sarasota Memorial Hospital's maternity and neonatal services now include the "Milk Depot," a place where nursing mothers can donate breast milk that will be screened, analyzed and sent to babies who need it.
Premature babies aren't the only ones playing catch-up after their early arrival; mothers who give birth prematurely may not yet be producing milk, leaving their fragile babies without a natural food source. The next best thing to mother's milk? Another mother's milk—as provided through a "milk bank," which screens donators and their donations in order to provide clean, nutritious breast milk for babies in need.
"Donating breast milk is like donating blood—it saves lives," says Mary O'Connor, SMH's manager of Childbirth Education & Lactation Services.
SMH's Milk Depot was established in association with the Mother's Milk Bank of Florida in Orlando. Local moms interested in donating their breast milk can start the screening process by calling the Mothers' Milk at (407) 248-5050 or visiting milkbankofflorida.org. Once approved, they can bring their frozen milk to SMH's Milk Depot, which accepts donations daily.
Taking a Stand Against Falls
In September, Pines of Sarasota announced a new public screening program that can determine an individual's risk for falls. Falls represent a major health risk, especially in the elderly, and the Pines program is aimed at raising awareness as well as promoting preventive measures.
Three systems in your body contribute to your balance by sensing your position in space: vision, inner ear and proprioceptors in the joints. All of them are affected by age, but with early detection, you can reverse deterioration in a particular area and/or help strengthen the other sensors in order to maintain a safe sense of balance.
Based on your risk, the Pines clinicians will recommend appropriate action to improve balance and avoid untimely falls. By appointment only; visit pinesofsarasota.org to find out more.
Three-part screening:
A questionnaire determines risk factors such as medication, changes in vision, activity level and history of falls.
A TUG test, or "Timed Up and Go," involves walking 10 feet, turning and walking back.
Three 20-second sessions on a state-of-the-art Biodex System to measure balance and reflexes.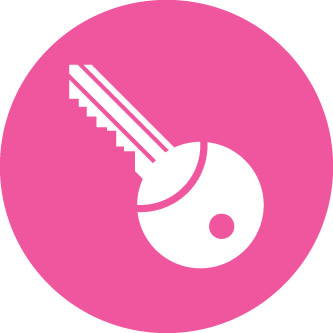 17th Annual Key to the Cure
When: Oct. 15-18
What: A four-day event to raise money and awareness for cancer causes. The rousing kickoff party takes place on the evening of Thursday, Oct. 15; throughout the weekend, a percentage of Saks Fifth Avenue sales goes to SMH's women's cancer care programs.
Where: Saks Fifth Avenue at The Mall at University Town Center
How: Buy tickets (they start at $125) for the kickoff party; register online at smhf.org.
For more information, contact Nikki Taylor at [email protected] or (941) 917-1286.
Overheard  "It's more than just consciously saying we want healthy habits—of course we want them. If we could do this with the conscious mind alone, we already would have done it." –Sarasota dietary consultant Rena Greenberg, whose 90-minute Easy Willpower television special was broadcast nationally on PBS this August.
Aging Mastery
National health and longevity program starts Oct. 6.
Even small lifestyle changes can lead to a longer, healthier life—that's the lesson behind the national Aging Mastery program, which is coming to Florida for the first time on Oct. 6 via Sarasota's Friendship Centers. The 10-week program, presented through a partnership with the Patterson Foundation and the National Council on Aging, will be offered at the Friendship Center, 1888 Brother Geenen Way, Sarasota. Topics span exercise, nutrition and hydration, sleep, medication, relationships and socialization, as well as financial fitness, with the goal of giving seniors tools for creating their own personalized wellness plan. Cost is $99 for all 10 sessions. For information, call (941) 556-3236.