Article
A Knee-Replacement Miracle
A Siesta Key woman can walk again.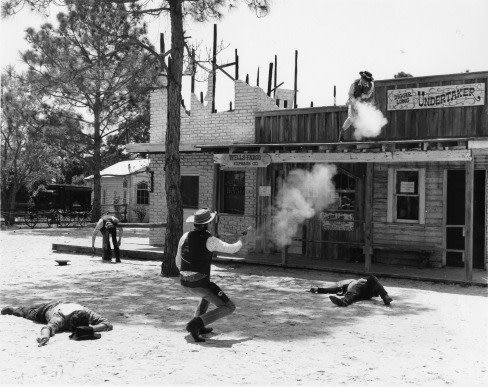 Traditional total knee replacement versus the customized implant. 
I'm sure there are plenty of people out there who can relate to Mary Van Withey's story. Mary's knee pain intensified around the time she turned 62. The Siesta Key resident walked with a cane, couldn't stand for long, couldn't make a single lap around the grocery store. 
But thanks to a revolutionary new customized knee implant and a minimally invasive knee-replacement surgery performed by Sarasota orthopedic surgeon Dr. William Bennett, Mary just returned from a pain-free  trip to Hawaii. "I went ziplining!" says Mary, who just turned 66. "And I did four flights of stairs to do it." 
While standard knee implants up to this point are "off-the-shelf" and fitted approximately by size, Mary's implants were created based on CT scans of her real knees, so that they fit perfectly within her own ligaments and tendons, and aligned with the natural angle between her femur and her tibia. 
"I had this fear of knee replacements," she says. "I'm exactly 60 inches tall. I thought they would pick out a replacement like, 'B7, this'll fit pretty good.' I didn't want pretty good." 
Then Dr. Bennett told her about the customized implants, which he's been using for about five years. He says most patients say the implants don't feel like implants; they feel like natural knees. In fact, en route to Hawaii, Mary accidentally set off the metal detector in the airport. "They said, 'Do you have artificial knees?'" she remembers. "I was like, 'Oh my gosh, I'd forgotten!'" 
Her first knee replacement was done in February; the second in July. By December, Mary was ziplining.