Article
The Startling Truth About Women and Heart Disease
Local experts reveal the shocking truth about heart disease and women.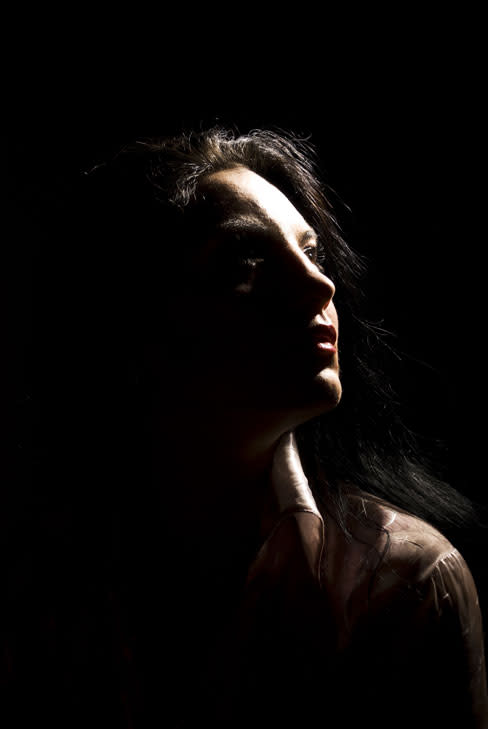 Heart disease may be the No. 1 killer of women today, but public awareness of that fact is hardly widespread. In a culture bombarded with pink-ribbon media campaigns, women often pay more attention to high-profile health topics like breast cancer. As Dr. Chippy Nalluri puts it, "It's just not sexy to talk about heart disease."
It needs to be. And Nalluri, a cardiologist at Heart Specialists of Sarasota, has made changing women's perception about heart disease a top priority. Her passion for the movement was evident at Sarasota Memorial Healthcare Foundation's recent "Second Annual Women and Medicine Luncheon" at Michael's On East. Nalluri captivated more than 325 guests with an in-depth presentation, which was replete with startling statistics. Area experts like Dr. Jeffrey Sell, chief of cardiovascular surgery for Sarasota Memorial Health Care System, accompanied Nalluri on the medical panel.
Public knowledge of heart disease being the No. 1 killer of women is extremely low," says Nalluri, who is board certified in cardiovascular diseases and nuclear cardiology, and has been a cardiologist partner at Heart Specialists of Sarasota since 2007. "There are women who come into the ER in the throes of severe heart failure and that's the first time they've had a sense that something was even wrong."
According to this year's figures from the American Heart Association (AHA), more than one in three female adults has some form of cardiovascular disease. Since 1984, more women than men have died from cardiovascular disease.
Women ages 45 and older with poor dietary habits and high stress levels, especially those with family histories of heart disease, are at the greatest risk. The more sedentary the American lifestyle becomes, the more likely women are to develop blocked arteries and scores of other heart-related ailments at any age.
"A lot of doctors have realized recently that women die of coronary disease every bit as much as men do," says Sell, a cardiothoracic surgeon who performs a full range of cardiovascular and thoracic procedures. "Most of the time the patients we see are over 50 or 60, but occasionally we'll see people in their 30s with coronary disease. Over the last 15 or 20 years we've seen more young people just because of changes in diet and lifestyle."
An All-Ages Issue
While Nalluri and Sell agree that patients in the advanced stages of heart disease tend to be baby boomers or senior citizens, no one is immune to the epidemic.
Nalluri recalls one of her youngest patients, a 35-year-old woman with obesity and glucose intolerance, who came into her office with seemingly minor symptoms. Her issues turned out to be part of a major illness.
"The patient presented with symptoms that were really tough to pin down. She told me she was walking up the Ringling Bridge and would have a vague sensation of discomfort and some elbow pain," Nalluri says. "I took the leap of faith that there was something really wrong, and sure enough, there were severe blockages."
The patient's insurance company would not allow Nalluri to conduct a complete stress test, so Nalluri suggested that she visit the hospital and undergo a heart catheterization.
"My colleague, who does my interventional procedures, couldn't believe I'd put somebody so young on the schedule," Nalluri says. "After the results, he said, 'I almost fell to the floor. I couldn't believe this woman had something that wrong with her.'"
The grateful patient, who did have a history of premature heart disease in her family, recovered quickly. However, her story is not typical.
The "I'll Get Around To It" Problem
As nurturers by nature, many women do not take preventive measures to protect their own hearts, Nalluri and Sell say.
"Women tend to take better care of everyone around them more than themselves. That is a big problem," Sell says. "Also, they can have different symptoms than men. They might think they just have a cold or a sore neck and it turns out to be a much bigger issue."
Women need to be vigilant about their cholesterol, blood pressure, lipid, sugar and stress levels, and to eat protein-packed, fiber-rich diets. Quitting smoking is essential, as is regular exercise. An annual checkup with a primary care physician is a must, Nalluri says.
"I try to tell my patients, 'Let's just take a breather and focus on you.' Women simply need to take more time for themselves," Nalluri says. "By the time we're trying to fix a broken heart we're already way behind the eight ball. We're trying to change women's lifestyles before something catastrophic happens."
While Sell and Nalluri work on educating the public about heart disease, advanced, evidence-based medical techniques are facilitating smoother surgeries in the operating room. Cutting-edge, robotic methods are becoming available, and in-the-works stem cell-based procedures could eventually be lifesaving, Sell says.
Ladies in Red
One marketing initiative aimed at helping women live more heart-healthy lifestyles is the AHA's "Go Red for Women" campaign. Women can create their own customized "My Go Red Plan" online, join the "Circle of Red" to connect with like-minded individuals, donate funds in honor of loved ones, and participate in "National Go Red Day" on Feb. 1 each year.
Thanks to endeavors like "Go Red," the number of women who are aware of heart disease and its risk factors has increased from 22 to 50 percent, the AHA reports.
Still, "Go Red" is not a household phrase, and the AHA's brand awareness is far from mainstream. There's plenty more work to be done to ensure that women are as cautious about getting heart checkups as they are about scheduling breast exams.
While the red dress may not yet be as ubiquitous a symbol as the pink ribbon, Nalluri says, "We're getting there."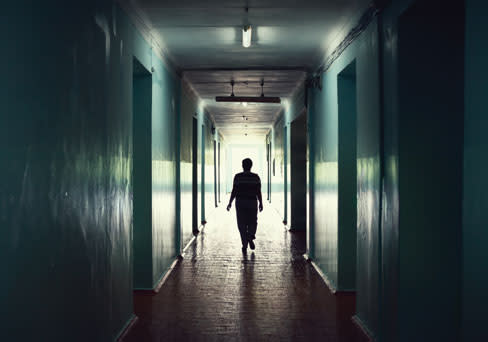 Sobering Numbers
(Statistics provided by the AHA)
About 6.6 million women alive today have coronary heart disease (CHD). Of this total, 2.6 million have a history of myocardial infarction (MI) or heart attack.
Each year, new and recurrent MI and fatal CHD will impact an estimated 380,000 women. Sixty-four percent of women who died suddenly of CHD had no previous symptoms.
In 2009, CVD was the cause of death for 401,495 women. Women represented 51 percent of deaths from CVD.
The 2009 death rate from CVD was 236.1. Death rates were 190.4 for white women and 267.9 for black women.
In 2010, CVD was the first listed diagnosis of 2.8 million females discharged from short-stay hospitals. In 2010, 25.1 percent of bypass and 32.9 percent of percutaneous coronary intervention (PCI) patients were women. Also, 31.3 percent of heart transplant patients in 2011 were female.
Girls are more likely than boys to report inactivity (17.7 percent versus 10 percent). In a study of 12,812 youths ages nine to 18, the physical activity level in boys and girls declined starting at age 13, with a significantly greater decline in activity among girls. Only 17.1 percent of adult women met the 2008 Federal Physical Activity Guidelines in 2011.
About 30.4 percent of girls age two to 19 are overweight or obese, compared with 63.7 percent of women ages 20 and older.
Of the estimated 19.7 million American adults with physician-diagnosed diabetes, about 10.1 million are women.
Of the 87.3 million Americans with pre-diabetes, about 33.6 million are women. In 2009, diabetes killed 33,651 women.
For more Sarasota health news, click here to read Hannah Wallace's Health and Fitness blog. >>