Article
Sarasota Healthcare Providers Share Latest Advances in Medical Technology
The region's sophisticated medical professionals and patients want--and are getting--new technology all the time. We asked some local providers about their newest high-tech tools.
The region's sophisticated medical professionals and patients want—and are getting—new technology all the time. We asked some local providers about their newest high-tech tools.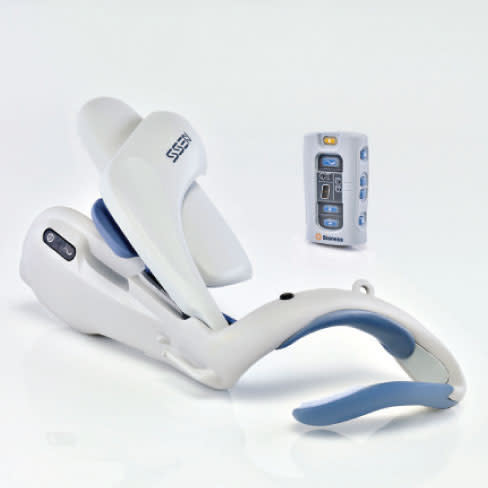 HealthSouth Rehabilitation Hospital of Sarasota Bioness H200 Wireless Hand Rehabilitation System
Already an established essential in the rehabilitation world, the H200 recently went wireless, a big leap forward in restoring hand function to stroke victims and other patients. The device fits over the hand and arm, somewhat like a wrist brace, and sends electrical impulses that allow the patient to grasp objects and perform other exercises. Now without wires connected to the machine, patients (and their therapists) can easily move around from exercise to exercise and room to room—and turn the doorknobs as they go.
Sarasota Memorial Hospital PatientSecure Palm-Scanning Technology
Patient information-management is as important and complicated a task as any performed by hospitals. The PatientSecure system, now in use at Sarasota Memorial Health Care System's facilities, scans the vein pattern in your palm and links it, via an encrypted, protected file, to your medical record. A patient visiting any SMH facility can be quickly and accurately linked to her personal health information, streamlining the registration process, limiting human error and further protecting against identity theft.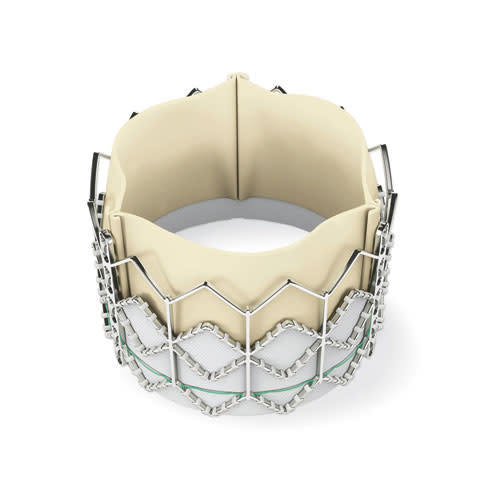 Bradenton Cardiology Center Transcatheter Aortic Valve Replacement (TAVR)
For the treatment of severe, symptomatic aortic stenosis (a heart valve that doesn't fully open), Bradenton Cardiology Center is among the first in the area to use the TAVR technology. The catheter-based delivery system transports a collapsible, synthetic aortic valve to the heart via the femoral artery in the leg, making TAVR a valuable alternative to open-heart surgery, especially for high-risk patients whose aortic stenosis may otherwise go untreated.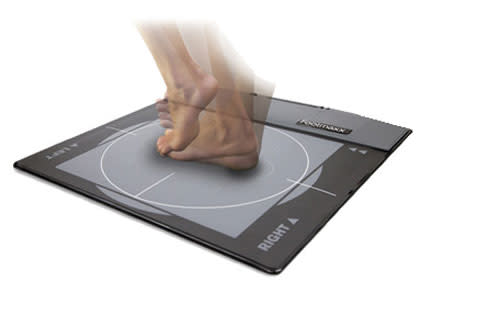 Coastal Orthopedics Footmaxx
For more than 30 years, physicians created foot orthotics based on an immobile, non-weight-bearing mold of the patient's foot—a process that doesn't take into account the way the foot and the leg work together during typical movement. Coastal Orthopedics uses the Footmaxx, currently the only system that scans, displays and helps compare and analyze pressure during movement and while standing still, enhancing diagnostic abilities and helping generate a more accurate, customized prescription for foot orthotics.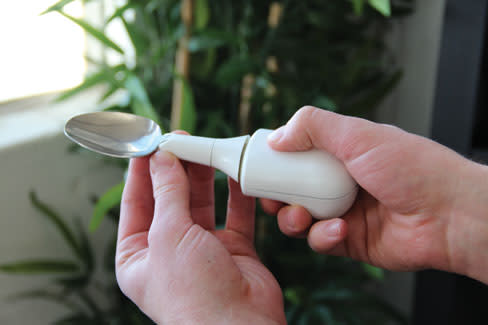 Neuro Challenge Foundation Liftware
The sometimes debilitating tremors of Parkinson's disease can foil countless everyday activities that require steady hands: putting a key in a lock, for instance, or eating a bowl of soup. Enter the Liftware spoon, with a stabilizing technology (similar to that of steady-cams) that helps counteract essential tremors, creating smooth movement. Changeable attachments allow the technology to be used for a variety of activities.
For more Sarasota health news, click here to read Hannah Wallace's Health and Fitness blog. >>