Article
Health Report: December 2012
Now Open
Uniquely You, a "mastectomy boutique" in northeast Bradenton, caters specifically to breast cancer patients and survivors. Founders Samantha Medred and Whitney Kitchens specialize in post-mastectomy products—including breast prostheses ("forms") and specially designed bras and swimsuits. Operating primarily by appointment to encourage privacy (though walk-ins are also accommodated), Uniquely You stocks a variety of styles and sizes, offers information and fittings, and bills insurance companies directly. "Women [breast cancer survivors] told us one of the most annoying things was having to go from store to store to store," says Medred. "We are ready and prepared for just about any woman to come in."
Mastectomy Products and Programs: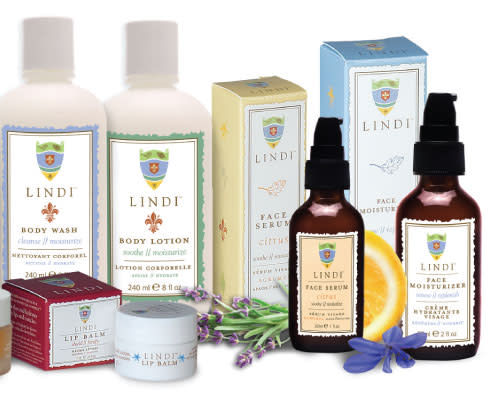 Breast forms: These prostheses come in all shapes and sizes, and women can choose from naturally weighted or lightweight, cooler gel backings or even adhesive-like material (great for sleeveless dresses). Try on all the different options (with comfortable, chic, specially made bras) in the boutique's private fitting room, with friends and family, if you like. Most forms are made from surgical-grade silicon, and Uniquely You stocks only products from American Breast Care, the only U.S. breast form manufacturer.
Skincare: Lindi Skin products are made specifically for cancer patients and
address irritating and painful side effects caused by chemotherapy, radiation treatments and other cancer-related treatments. Products range from lip balm to body wash to soothing cooling pads. Uniquely You also stocks items such as aluminum-free deodorant, which is necessary for patients undergoing radiation therapy.
Headwrap exchange: While headwraps are an important accessory for women experiencing hair loss during treatment, they are often needed just for a short time and can cost upwards of $80 apiece. Uniquely You's headwrap exchange invites
patients to borrow quality headwraps for free, and return them when they're no longer needed. As the program evolves, Medred and Kitchens will start a log of survivor stories linking certain headwraps with the survivors who wore them. Headwrap donations are welcome.
Uniquely You
(941) 243-3856 | uniquelyyouflorida.com
Hormone Replacement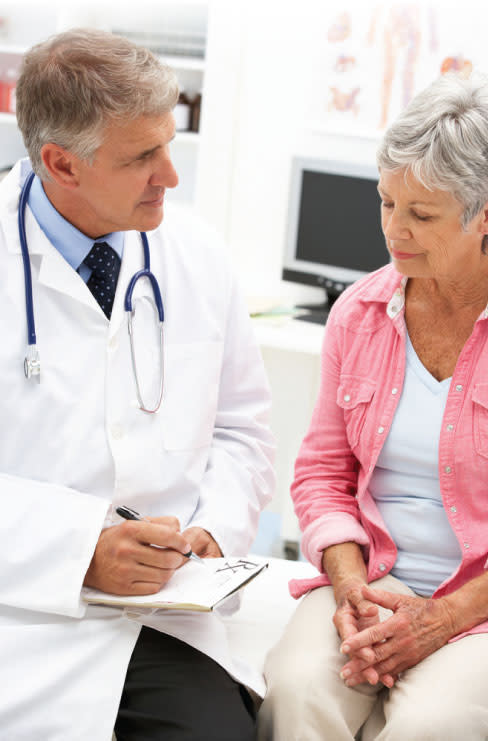 The natural drop in hormone levels that occurs with menopause can have troubling side effects, but there are solutions. "Some women go through menopause and don't have a lot of symptoms," says Suzie Prabhakaran of Planned Parenthood of Southwest Florida, which offers hormone replacement therapies (HRT) for those menopausal women who are not so lucky. Women should consider HRT, Prabhakaran says, if they are experiencing "disruptive [menopausal] symptoms—emotional instability that's disruptive to day-to-day activities; hot flashes that interrupt their work day or their sleep patterns."
Much like contraceptive pills, HRTs have evolved in the last decade to offer precise treatment with few side effects in a variety of applications: In addition to pills, there are patches, gels and other forms.
Additionally, Prabhakaran reminds women that a recent backlash against HRTs—the result of a 2006 study that suggested a link between a certain HRT and heart disease—was proved unfounded. "Now people are more comfortable with HRT," she says. "And women see results quickly."
Lose the Bandage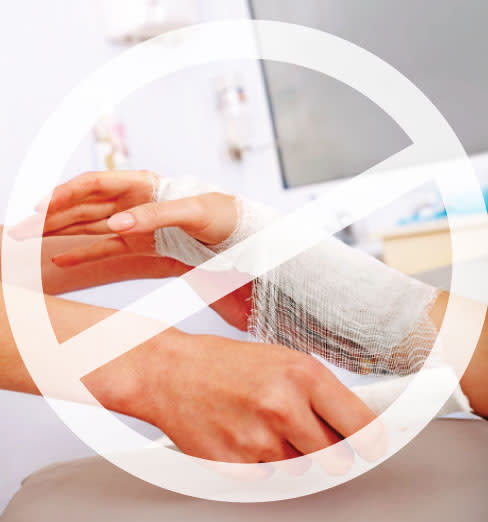 What It Is: The O-Ace-Sys wound care system, created by Dr. Edward Lin of Sarasota.
How It Works: The device's clear chamber covers a wound, moderates oxygen and delivers medicine, creating an ideal healing environment that can be monitored constantly—an alternative to bandages that have to be removed and replaced regularly.
What It Means: A potential reduction in healing time to less than half of what it might be with other treatments.
Buy This, Not That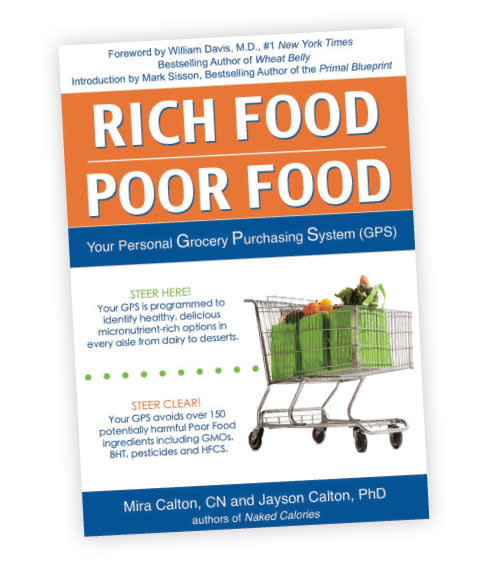 Rich Food, Poor Food, a new book by local nutrition experts Dr. Jason and Mira Calton (authors of Naked Calories), offers to be your "GPS: Grocery Purchasing System" by guiding you down each aisle of the supermarket with an eye toward micronutrient-rich foods while steering you away from products that are genetically modified or otherwise troubling. "We want to make sure all the good things go into the food," says Mira, "and all the bad things stay out."
"We found a lot more in the grocery store that we can eat than we thought we'd find." —Sarasota's Mira Calton, co-author of Rich Food, Poor Food
The Fab 14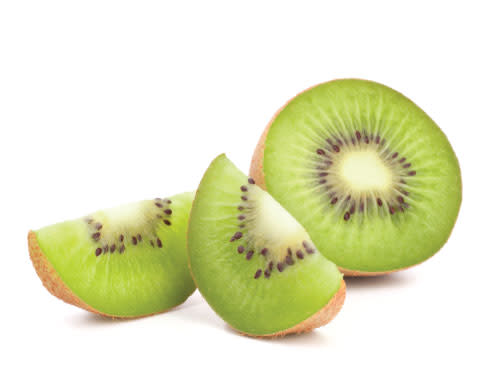 You don't have to buy organic to avoid harmful pesticides and genetically modified produce. Even at your local grocery store, these 14 fruits and veggies are the least likely to have any pesticide residue, and they're never genetically modified, according to Rich Food, Poor Food.
Onion
Pineapple
Avocado
Cabbage
Sweet peas (frozen)
Asparagus
Mango
Eggplant
Kiwi
Cantaloupe
Sweet potatoes
Grapefruit
Watermelons
Mushrooms