Article
Editor's Letter: To Your Health
With its sunny days and seaside location, Sarasota has long attracted adventurous, active newcomers who value both its physical and mental health benefits.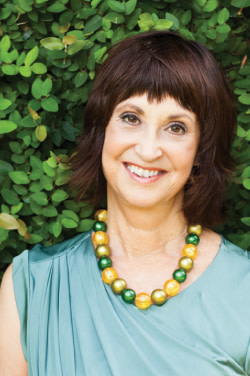 To Your Health
With its sunny days and seaside location, Sarasota has long attracted adventurous and active newcomers, who value both the physical and mental health benefits of living here. It's easier to stay fit and happy in a place where the days are bright and beautiful and everything from walking to windsurfing is accessible all year long.
And as a critical mass of people settled here, many in their retirement years, medical and healthcare professionals followed. In the past few decades, our relatively small region has gained an outsize reputation for top-quality healthcare, from highly ranked hospitals to outstanding specialists in a host of fields. (You can read more about that in Mike Vizvary's comprehensive roundup of hospitals and top area specialties in "Don't Leave Town for Healthcare.")
We're also now home to two major medical schools, biomedical companies and research institutes, great rehab centers and an army of massage therapists, fitness experts and other health-related professionals. In fact, in a joint study by The Robert Wood Foundation and the University of Wisconsin, Sarasota ranked third among Florida's 67 counties in 2012 for the overall health of its population and our access to healthcare.
Indeed, good healthcare has joined good weather and a lively arts scene as one of the top reasons people choose Sarasota over other warm-weather beach towns. Local doctors note that their patients are unusually well-educated and discerning when it comes to health, and we've certainly seen that at Sarasota Magazine. Our readers have the resources and the interest to seek out state-of-the art facilities and care, and in recent years, we've responded to that interest with more coverage of health and medical issues in the magazine and on our website.
But health in this city has become too big a subject to cover completely in a general-interest magazine. It deserves a publication of its own. This debut issue of Sarasota Health brings together a host of resources and stories. We've included some of the most compelling health content from Sarasota Magazine, especially our exclusive listing of the doctors in Sarasota/Manatee chosen as "Top Doctors" by national medical researcher Castle Connolly. You'll find our 2012 listing of Top Dentists as well.
But we've also sent out our reporters to cover new subjects and stories that will help you make smart medical decisions and find the help you need right here. You'll learn about the procedures that are making new hips, knees and shoulders an everyday miracle for thousands of local residents, discover painless ways to improve your memory and brainpower, and find understanding—and practical help—if you're one of the many local residents caring for an aging or disabled friend or relative. We also explore the connection between your health and your inner happiness; and we haven't neglected the externals, with a guide to the ways local cosmetic surgeons, dermatologists and dentists can make you look as young as you feel.
We want this magazine to be both a resource and an inspiration, helping you achieve your dream of living a long and healthy life in Sarasota. Our new Sarasota Health blog will offer more resources and information; you can find it at sarasotamagazine.com.