Article
Better Than Ever: Sarasota Health Experts Share the Latest Advances
Sarasota health experts let us in on the latest advances regarding how to keep your face and body youthful.
The latest advances to keep your face and body fresh.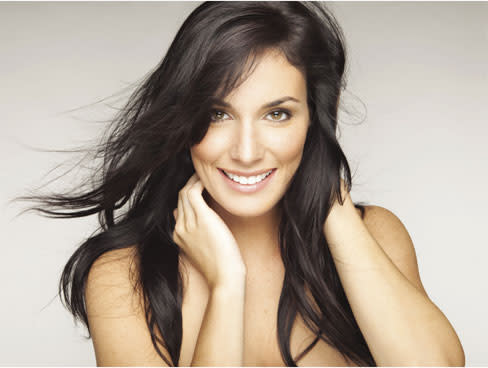 You can blame Mother Nature for baggy eyes, sagging jowls and turkey necks. You can thank modern science for fillers, lasers and mini-lifts. Welcome to the brave new world of cosmetic aesthetics. It's a world in which a modest investment can buy you a youthful look with hardly any pain or downtime.
According to the American Society for Aesthetic Plastic Surgery, Americans spent almost $10 billion on cosmetic procedures in 2011. Sift through the data and you'll see that volumizers are the biggest trend. As Dr. Marguerite Barnett, board-certified plastic surgeon and founder of Sarasota's Mandala Med-Spa, puts it, "The growing tendency is for surgeons to add instead of subtract. In the past, surgeons have tightened the skin by removing excess skin, but now we are looking more to restore volume by fat grafts. Like anything, it can be overdone, but done correctly it can delay significantly the need for more radical surgery."
Barnett and other area experts agree that these scientific marvels aren't miracles. They can turn back the clock but not stop it. After a certain point, plastic surgery is the only way to go. "It's all about choices and taking control of your life. The options are there. It's up to you to decide what's right for you," says Barnett. And there's no need to wait. Our area is home to a wide variety of experts in this field. Seek advice from them. Here's a quick road map.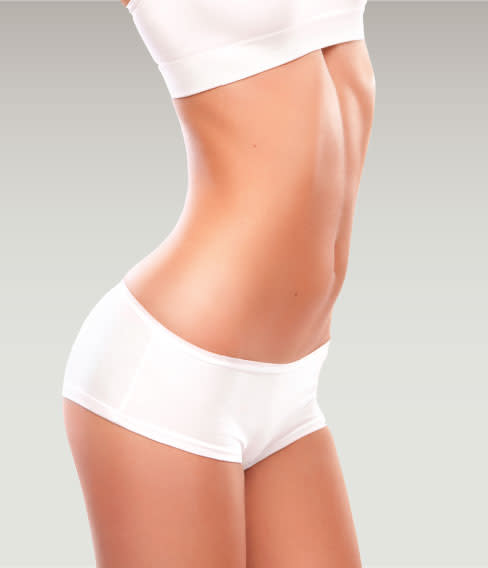 Mini Lifts: Good for Some, but Buyer Beware
Infomercials tout the mini-lift (aka the "lifestyle lift" or "lunchtime lift") as a quick step to beauty—an instant makeover that can turn you into Angelina Jolie during lunch break. But it's not so easy. Dr. James H. Schmidt, a board-certified plastic surgeon at Sarasota Plastic Surgery Center, cautions, "A mini-lift works on a limited facial region. If you have early age-related changes, a mini-lift might nicely correct them. They tend to work best for younger faces." In other words, if you're relatively young, a mini-lift might be the way to go—for now. The surgery takes less time, leaves less scars and recovery time is quicker.
But buyer beware, warns Schmidt.
"Don't be fooled," he says. "By the time we hit middle age, most people have significant loose skin in their necks and cheeks. A mini-lift won't replace a true facelift if you're dealing with advanced age-related changes. Patients who try are invariably disappointed with the results."
His advice? "Be realistic. Seek consultation from an experienced, board-certified plastic surgeon who can perform the full spectrum of procedures and recommend the best option for you."
Fat Grafting: Bring Back the Baby Fat
This sexy new procedure has an icky name: fat grafting. Essentially, tiny amounts of fat from your abdomen or thighs find a new home on your face, breasts or buttocks. Dr. David L. Mobley, a board-certified plastic surgeon at Sarasota Plastic Surgery Center, calls the procedure "the most important addition to plastic surgery since Botox." While fat grafting doesn't solve all of the effects of facial aging, it can be used in lieu of facial fillers for younger faces that don't have too much sagging. "Fat grafting methods have revolutionized rejuvenation of the face," says Mobley. "The results are more dramatic and last longer." Done successfully, the procedure fills in depressed areas, minimizes nasolabial folds, smoothes hollows under the eyes and enhances cheekbones and jaw lines.
But take it easy. A little extra facial fat goes a long way. Gossip sites are loaded with photos of celebrities sporting the cheeks of two-month-old infants. When the grafting is not done right, the results are laughable.
Did you know? Fat grafting on the buttocks is also known as a Brazilian buttock lift. Suffice to say that deflating derrieres around the globe are experiencing inflation.
Enter the eMatrix: From the Inside Out
Problem: You want to rejuvenate your face, but you don't want surgery or downtime. Solution? The eMatrix. No red pill required. According to Dr. Bradley J. Abrams, who is board-certified in dermatology and dermatologic surgery and president of Abrams Dermatology, it's a non-invasive procedure—more people are opting for it.
"The results are amazing!" he says. "EMatrix sublative rejuvenation treatments reduce fine lines, wrinkles and scars, and improve skin tone and textural irregularities." He explains that the procedure uses fractionated bi-polar radio frequency to penetrate through the skin and "encourages collagen response without affecting external skin damage." Abrams adds that most patients notice beneficial results after the first treatment, although he recommends three treatments for best results.
Love Your Laser: The Lumenis Ultrapulse System
The skin takes a lot of punishment. The sun above and the daily grind below result in wrinkles, large pores, uneven skin tone and scars. Fractional laser procedures can reverse this damage. This treatment employs fractional CO2 laser microbeams to effectively target the deep dermal layers of the skin and trigger collagen growth. Dr. Gary B. Rosen, a board-certified dermatologist at The Eye Associates, explains how it works.
"Fractional laser resurfacing divides the laser beam into many small, evenly spaced micro-beams," says Rosen. "The beams are separated so that they strike only a small percentage of the skin's surface. The areas of the skin between the beams remain intact. This promotes a more rapid recovery and healing with less risk of complications."
Out of the multitude of laser treatments available, Rosen recommends the Lumenis Ultrapulse technology. According to Rosen, the Lumenis is more powerful than many other CO2 lasers and results in more collagen formation. Two settings (ActiveFX and DeepFX) provide different solutions. "DeepFX destroys columns of skin much deeper than the ActiveFX setting, resulting in substantial wrinkle removal and superficial skin tightening with far less down time than the older, fully ablative CO2 lasers," he explains. He adds that healing time for either treatment is between three and nine days, depending on the amount and depth of wrinkling and sun damage, and, depending on the problem, one to four treatments are recommended.
More good news?
"We can custom-tailor treatments according to the nature and extent of damage, skin type and individual requirements for recovery time," Rosen says. "We don't have to do it all at once."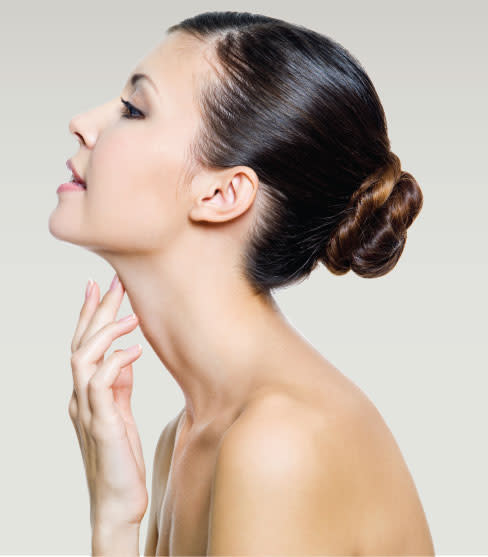 Pump Up the Volume: The Lowdown on Facial Fillers
If there is not significant laxity of the facial skin, fillers and Botox can do it all, claims Dr. Rosen. "However, if there is significantly lax skin, with redundant skin folds, there is a limit to how much filler you can place without the result looking abnormal and bloated," he says. Rosen adds that facelifts without fillers that replace volume result in a "drawn, emaciated look. With volume replacement, healthy, younger-looking contours of the face are achieved." So which filler to use for which wrinkle?
First, you need to know there are two types of wrinkles. Dynamic wrinkles occur when we frown or smile—resulting in, among other things, crow's feet. Botox is the gold standard for treating these kinds of wrinkles. A static wrinkle is visible even when the face is at rest. Injectible fillers, made of hyaluronic acid, are the workhorses for these kinds of wrinkles and creases, including under-eye hollows and lips and labial folds. Restylane, Perlane, Juvederm Ultra and Juvederm Ultra Plus all contain hyaluronic acid, which adds volume in the skin "by absorbing up to 1,000 times its weight in water," says Rosen. "The cosmetic benefits can last anywhere from three to 12 months, partially depending upon the area injected and the volume used. Touch-ups will cause the effects to last even longer. In the end, however, the specific product used is less important than the skill and experience of the practitioner doing the injections."
Radiesse, composed of calcium hydroxylapatite, is generally injected deeper and used to fill even deeper furrows than Perlane or Juvederm Ultra Plus can fill. Rosen says this product can also be
used to replace the volume deficit in the cheekbone area that results from normal age-related bone and fat loss.
Dental Restorations: NonSurgical Facelifts
Restorative dentistry gives you many reasons to smile. It can improve your smile, upgrade your jawline, raise and define your cheekbones and firm up sagging jowls. The problem it solves? Over the years, age and entropy wear down teeth. As our teeth get shorter, our noses and chins get closer together. Bottom line? Tiny teeth make you look old—even more than wrinkles do.
According to Dr. Jill Morris, D.M.D., of Sarasota's World Class Dentistry, a full dental restoration not only makes patients look great—it can also eliminate muscle pain and TMJ symptoms. "I've seen my patients' lives change dramatically after aesthetic dentistry," Morris explains. "They gain renewed confidence and a freedom to smile again. Many are free from head and neck pain for the first time in years. It's amazing how much better the quality of life is for a person who has experienced what the forefront of dentistry has to offer."
Americans spent nearly $10 billion on cosmetic procedures in 2011. Here's how it breaks down: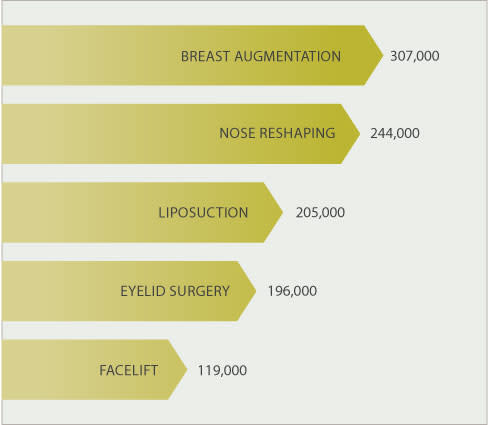 The top five nonsurgical cosmetic procedures in 2011 were: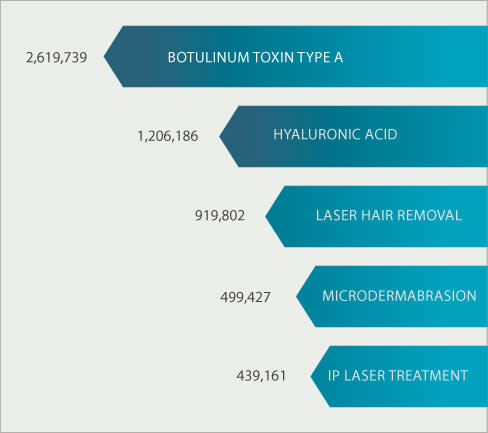 Cool Sculpting
Farewell to stubborn fat.
Here's a cool idea. Eliminate love handles, tummy bulges and muffin tops sans dieting or extra workouts. The secret is a new freezing technology called Zeltig CoolSculpting that sucks fat out of your bod faster than Homer Simpson can raid the fridge. We asked Dr. Elizabeth Callahan, a board-certified dermatologist, dermatologic surgeon and founder of Sarasota's SkinSmart Dermatology and the Skin Fitness Center, to tell us more.
How does Zeltiq reduce fat?
Zeltiq uses cooling technology to selectively target fat bulges and eliminate fat cells. It's an incremental process that doesn't harm surrounding tissues. The applicator is placed on the targeted area and causes the fat cells to gradually freeze. Over the next weeks and months, your body progressively absorbs and eliminates the frozen fat cells. Fat bulges are visibly reduced in two to four months.
Who's the ideal candidate?
Someone who's close to her target weight and is having trouble losing bulges on the abdomen, waist and back.
What does treatment feel like?
You'll feel suction and slight cooling, but it's not painful. The treatment takes about an hour and you can sleep, read or work on your computer during it.
How long does it take to lose the fat?
You usually see full results in 10 to 12 weeks. There is approximately a 20 to 25 percent fat layer reduction with each treatment. Optimal results might take two to three sessions.
Resources:
• Mandala Med-Spa, 1715 Stickney Point Road, Sarasota; (941) 927-2278; mandalamedspa.com.
• Sarasota Plastic Surgery Center, 2255 S. Tamiami Trail, Sarasota; (941) 366-8897; sarasotaplasticsurgery.com.
• Abrams Dermatology, 3328 Bee Ridge Road, Sarasota; (941) 926-2300; abramsderm.com.
• The Eye Associates, 2111 Bee Ridge Road, Sarasota; (941) 923-2020 and 6002 Pointe West Blvd., Bradenton;
(941) 792-2020; theeyeassociates.com.
• World Class Dentistry, 3951 Swift Road, Sarasota; (941) 924-9080; sarasotadentist.com.
• SkinSmart Dermatology, 5911 N. Honore Ave., Suite 210, Sarasota; (941) 308-7546; skinsmartdermatology.com.