Article
Tatcha Japanese Skincare Founder Victoria Tsai Shares Her Beauty Secrets
Tatcha skinare founder Victoria Tsai based her line on centuries-old Japanese beauty traditions.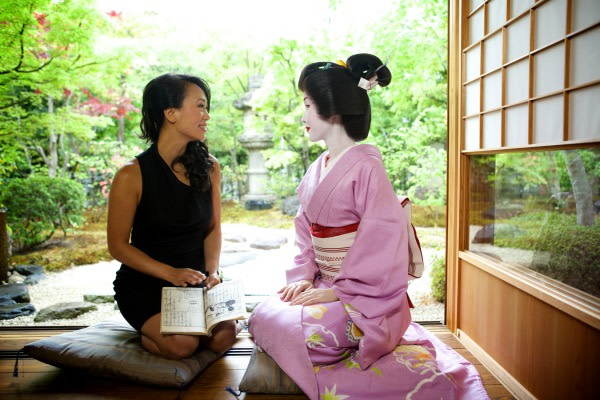 Does anyone relate when I say that a daily skincare routine sometimes feels much more like a chore than a beauty ritual?  Well, lately it's become a little more luxurious since I've found Tatcha, a Japanese skincare line. I happened upon Tatcha's site as I was actively Googling Japanese beauty products--it was time for a change, and why not trust a culture that knows best?
I opted for the four-step ritual that includes cleansing oil, rice enzyme powder exfoliator, brightening serum and the moisture-rich Silk cream, which also acts as a natural primer for makeup. I'm a couple months into my Tatcha practice ("practice" makes it feel more like a Zen experience for me...and it is), and I'm perfectly smitten. It is an entirely lovely skincare system to begin and end my day and I see a visible (!) difference in my skin. Seriously. Especially after the rice enzyme exfoliator...the texture of my skin amazes me every.time.
And one last thing--the Soothing Silk hand cream is divine. I'm that girl who is always washing her hands and effectively drying them out from doing so. One of the secrets behind the hand cream, and the skincare line for that matter, is that silk workers have been known for their smooth, ageless hands because silk contains a protein that helps skin maintain its vital moisture.
With that said, I wanted to know more about the brand, so I went straight to the top to founder Vicky Tsai. Here's what I learned....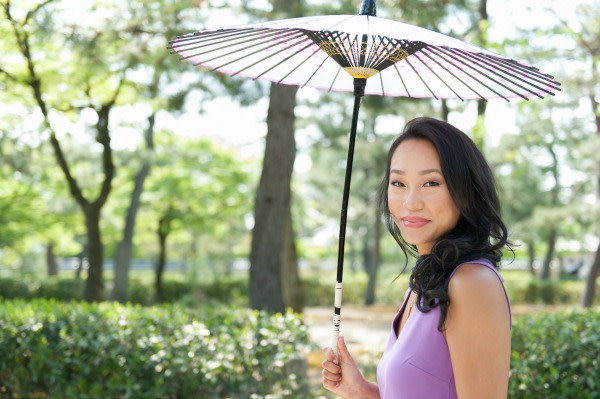 I'm truly intrigued by the founding principles of Tatcha…the ancient text…geisha beauty secrets….will you tell us more?
Many people in the West believe that geisha were prostitutes, but that actually couldn't be farther from the truth. The word "geisha" translates to "art person." Geisha are trained in the arts of dance, music and the tea ceremony, preserving centuries of tradition. The iconic white makeup they wear comes from kabuki actors. I always assumed that the makeup would cover any imperfections in the skin, but it turns out it accentuates every bump and scar. Geisha have spent centuries honing their skincare rituals [to achieve] even, luminous, healthy skin.
Traditionally, these rituals have been passed down through word of mouth, but I heard of one book, written in 1813, that detailed the geisha beauty secrets. After more than a year of searching in bookstores and auctions, we were able to find one of only a few surviving copies in the world.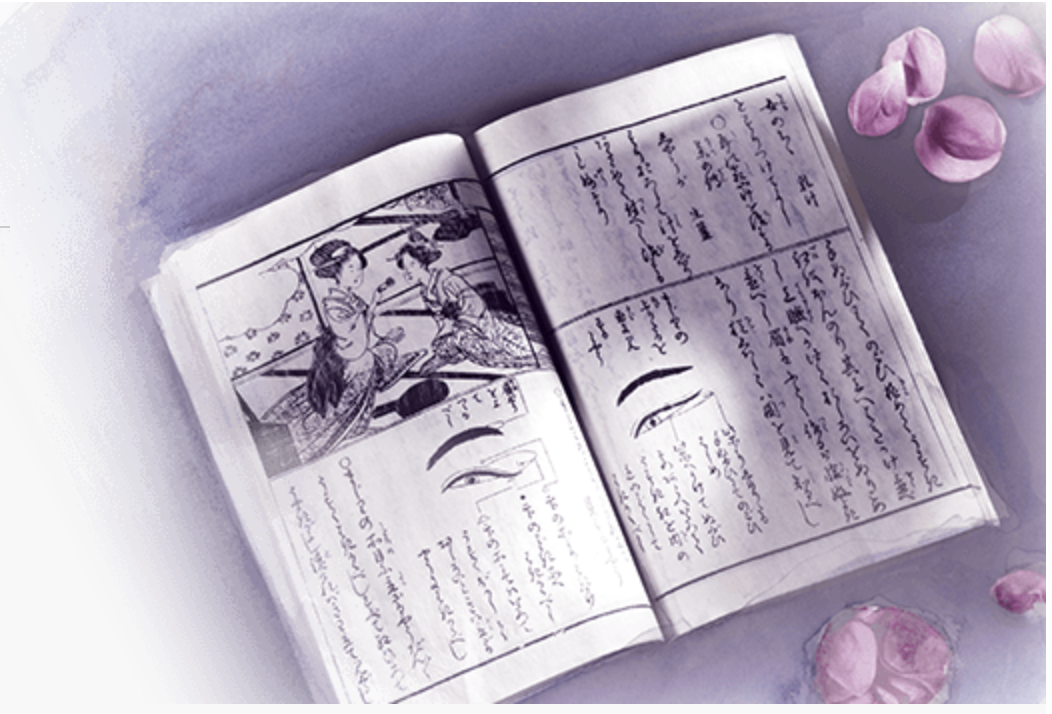 It seems to me that Tatcha is a passion project that turned into a business. When you first held the book you mention, the Miyakofuzoku Kewaiden, did you know it would become an integral part of your life's work?
I was truly in awe when we found the Miyakofuzoku Kewaiden, but already knew that this would be my calling. [An amazing] moment for me was the first time I held the Petal Fresh original aburatorigami beauty papers, the geisha's original beauty secret to lift away excess oil from the skin. It felt like I had been given a treasure and that it was my duty to share it with the world.
Fast-forwarding to the present, how did you combine the ancient geisha beauty rituals with modern technology?
Many of the ingredients used by the geisha have since been proven by modern science to have powerful benefits for health and the skin. Red algae, green tea and rice bran were some of the most common, and we now know these are a powerful source of body-loving active ingredients like inositol, gamma oryzanol and epigallocatechin gallage (EGCG).
We use the ingredients and rituals of the geisha, combined with the most cutting-edge research and techniques available. For example, we sonically extract the green tea to obtain its complete DNA.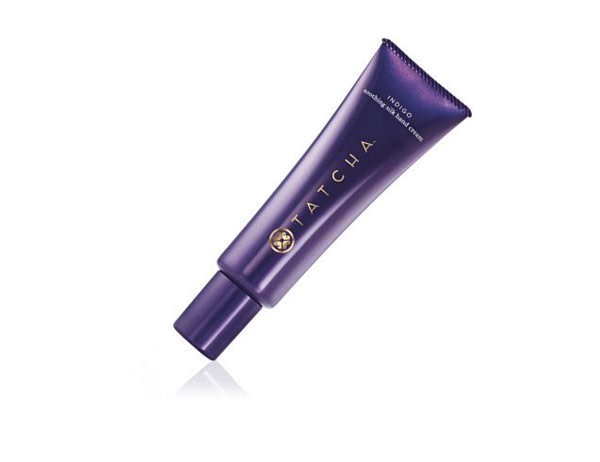 What mistakes do you think women make when it comes to skincare?
For most of my life, I spent money on moisturizers and treatments and saved on cleansing products. I felt I could cleanse with products from a drugstore or even free samples, then use expensive moisturizers for my skin.
The geisha take the opposite approach. Purifying and polishing their skin is how they end each and every day, returning the skin to [a neutral state] before applying any treatment. It makes sense to me now—treatments and active ingredients cannot penetrate the skin if there is a layer of dirt, environmental debris and dead skin. Remove your makeup every night before bed, and use a gentle exfoliant every day.
How about the woman who finds skincare a chore, what would you say to her?
Washing your face at the end of the day can seem like an extra step, especially if you're busy or tired. We hear from a lot of our customers that they used to feel the same way, but since they started using our collection, they've completely changed. Taking a moment to care for your skin at the end of the day becomes a ritual, pausing time for a moment. Think of it as time to take care of yourself, and it becomes an essential part of the day.
What's a Tatcha must-have?
Whenever people ask me that, it feels like choosing between my children. If I absolutely had to pick one, it would be our polished rice enzyme Powder. I use it every single day and now it's like brushing my teeth—if I go to bed without washing my face, I feel off somehow.
And, what's next for you and Tatcha?
Miyakofuzoku Kewaiden is actually seven chapters across three volumes. Skincare is chapter one, section one; we're excited to explore the next section.