Article
A Who's Who of Haute Couture at Sarasota's New Saks
The new Saks Fifth Aveue at the Mall at University Town Center is a who's who of couture designers, from fashion to beauty.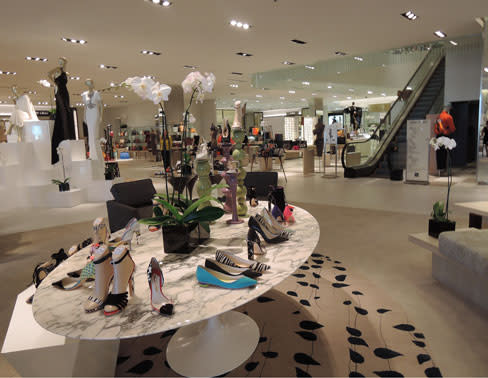 From Eero Saarinen marble tables to bespoke Tibetan wool and silk rugs, the luxury quotient at the new Saks Fifth Avenue is unrivalled at the Mall at University Town Center.  It's a new level of posh for Sarasota, with the understated glamour of interiors by Janson Goldstein LLP of New York juxtaposing jaw-dropping haute couture designer shops throughout the two-level, 80,000-square-foot store.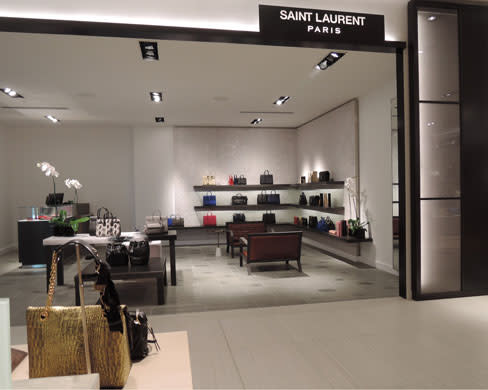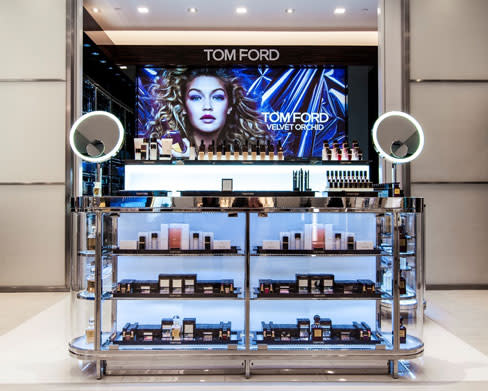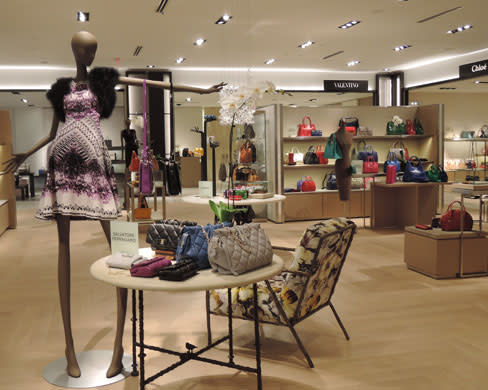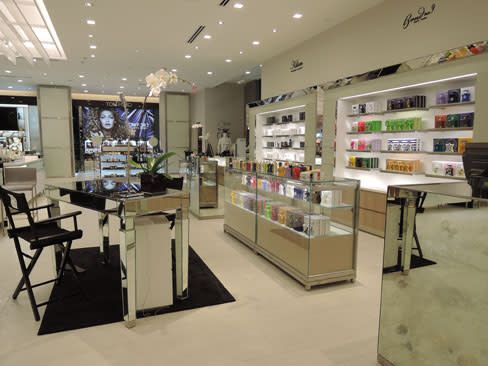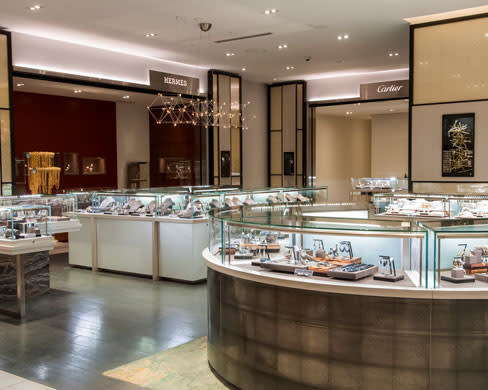 A media preview on October 13 was in effect a grand tour of the Who's Who of international fashion and beauty, revealing many labels completely new to the region.  Our guide, the store's general manager, Joel Ellzey, swept us off our feet with displays featuring new-to-Saks Sarasota shoe vendors Giuseppe Zanotti, Saint Laurent Paris, Sergio Rossi, Alexandria Birman, Christian Dior, Brian Atwood, Tabitha Simmons, Salvatore Ferragamo, and more. Following in the footsteps of the New York flagship store's massive shoe department, the Sarasota shop also bears the zip-code name 10022-SHOE.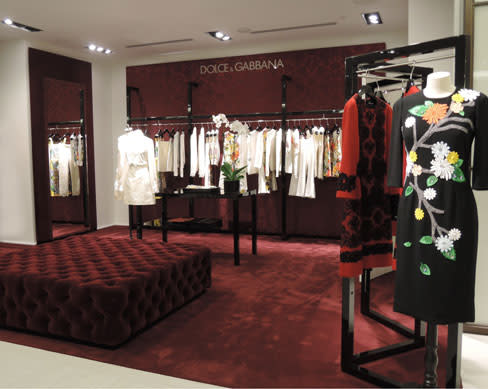 Touting 24,000 pairs, the new shoe department is delineated by striking Murano-inspired glass bubble chandeliers, and bathed in natural light filtering through a wall of glass windows. Mannequins perch atop sculptural staircases inside those windows, on view to passersby. Minimalist mid-century modern furnishings are purposely residential in material and scale, creating a retail experience that is at once elegant, comfortable and welcoming.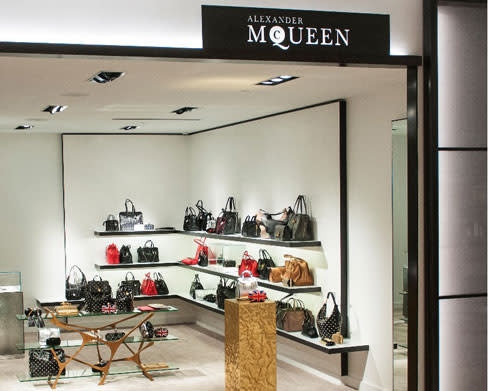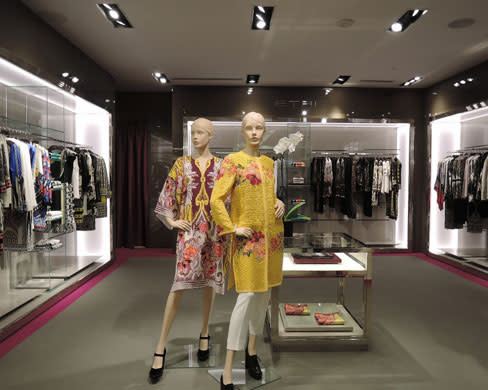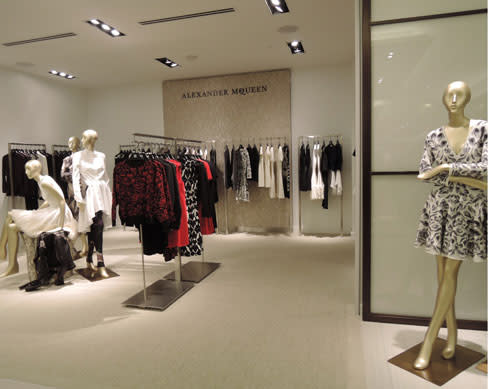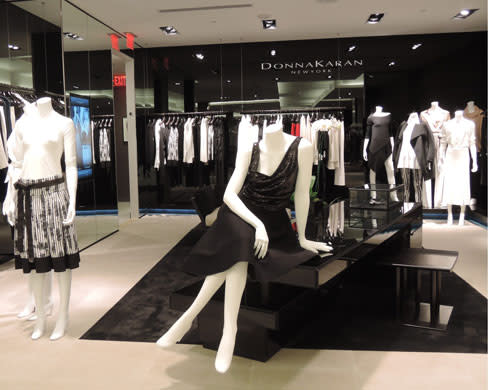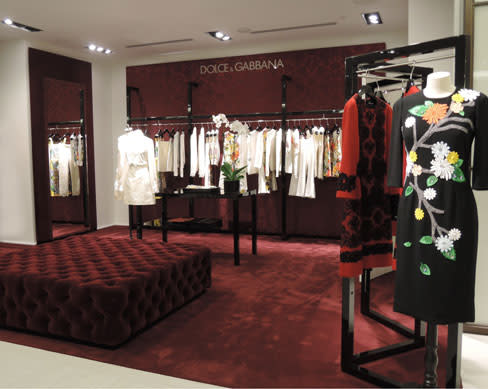 But it is the designer shops that steal the show. Lining peripheral walls on both floors, each encapsulates the designer's brand essence and fashion point of view. Think of Saks as a top fashion magazine, and these designer shops as editorial pages highlighting the best from the season's couture.  Each shop is a mini version of the designer's flagship stores in New York, Paris or Dubai. It helps that the principals of Janson Goldstein have designed stores for names like Giorgio Armani and Gucci. Together with Saks' in-house design team they have created a world-class destination store for our region.