Article
Beauty Tips from Lancome Celebrity Makeup Artist Mickey Williams
Lancome makeup artist Mickey Williams will be at Dillard's at the new Mall at University Town Center for makeup consultations on Friday, Oct. 17.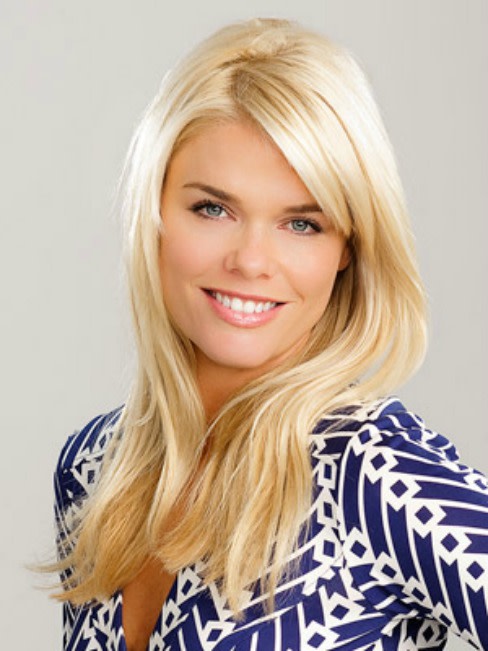 Lancôme's Mickey Williams is a globetrotting beauty, lifestyle and trend expert who began her makeup artist career 20 years ago. She's worked with A-list clients such as Matt Damon, Barack Obama, Demi Lovato, Carla Bruni-Sarkozy and Daymond John. Mickey has also been a featured contributor in over 100 top publications, and has appeared as a beauty and style expert for The Today Show, ET!, Extra, Good Morning America, and QVC.
Now, you can get your own consultation with Mickey this Friday, October 17 from 12–5 p.m. at Dillard's at The Mall at University Town Center.  And P.S: You can more than justify this, because it benefits St. Jude's as part of Lancôme's fifth annual Génifique Day...
I caught up with the lovely Mickey for a quick Q&A on everything from no-fail beauty tips to the hottest, must-have color for the season!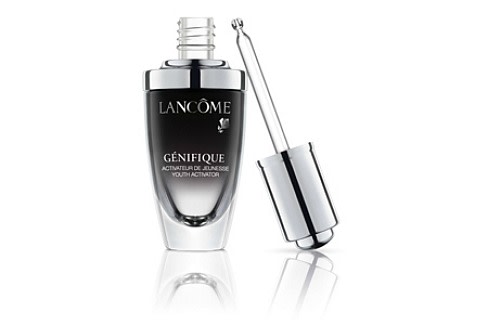 First, tell us more about Lancôme's Génifique Day …
I'm so honored to again be a part of [this]. Since 2010, Lancôme has raised over $1 million to benefit St. Jude Children's Research Hospital. Lancôme's Advanced Génifique technology is founded on breaking scientific barriers, similar to St. Jude. There are a few ways to get involved – stop by Dillard's at the Mall at University Town Center on Friday for a complimentary makeup session with me! With every Advanced Génifique Youth Activating Concentrate, Génifique Eye Light-Pearl and Génifique Yeux sold, Lancôme donates $7 to St. Jude. You can also Instagram your hands in the shape of a heart and post to social media with the hashtag #LancomeGivesBack and the brand makes a $1 donation to St. Jude in your honor.
We always, always love a beauty tip – what's a no-fail technique for any woman?
A lot of women ask me to teach them how to define or contour their eyes to make them stand out. I have a simple solution that even the most reluctant shadow dabbler can pull off. Take a flesh-tone or neutral shadow and apply it over the entire lid. Next take a small, contoured brush and, while your eye is open, apply a medium to dark shade right where the crease is starting from the middle and moving from one corner to the other. Depending on the intensity of the look, you may want to dip back into your shade. Most people try to apply the crease shadow with one eye closed and the other peeking, which can lead to a scrunched-up lid or uneven [shadow] placement. If you keep your eyes open, the little brush glides right into the crease and defines [the eye] perfectly every time. I like to do the eyes as the first step, so if any shadow residue sprinkles [onto the face], you can wipe it away before you apply foundation.
What mistakes do you see women make when it comes to beauty?
Getting caught up in all the rules they have been told about application and products. I pretty much preach that there are no rules in makeup. There are shortcuts and tips, like the crease application I mentioned above, but whatever brings you confidence is all right by me. I have a client who uses a cream bronzer as a lipstick and it's gorgeous…everyone compliments her on it.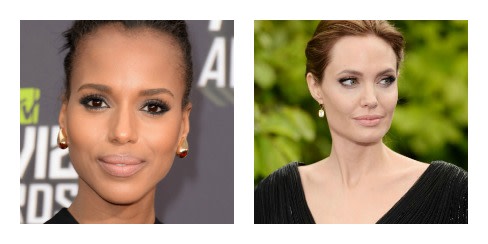 How about the latest in color for the season?
Nude lips and nails were all over the runways, as well as bark-like browns and nature-inspired greens. Violets are everywhere, too, and we are seeing both matte and glossy versions. Both nude and violet can be tricky on lips, as they can make teeth look a bit yellow. So it may be a good time to whiten up your grill if you want to sport the trend!
Sarasota is a city with a generous spirit, so lots of charity events are on our calendars. How does a girl take her make-up from desk to dinner party without alotta fuss?
I grew up nearby in Tampa, so I'm a big fan of Sarasota for all of its generosity--and beautiful beaches. There were always a few things I needed to keep in my purse for a fast, glam touch-up, and since humidity is king, first on the list is a foundation powder. I like a dual powder because you can use it wet or dry and build it up to get as much coverage as needed. Next, find a glimmer or shimmer shadow, like Lancome's Hypnose Dazzling Eyeshadow in Noir. Apply it to the lid and line under the eye. The formula will last all night and has a  shimmery, grayish glow that complements most skin-tones. You should also reapply your blush and find a knockout red lipstick to fire up your evening look. And last is another coat of mascara.
And we know you get to try all sorts of fab products–what's one Lancôme must-try and why?
Oh that's impossible…okay well beyond Grandiose mascara and Rouge in Love #200, something for everyone that I personally cannot keep in my possession because every client wants it is brush #26. It's a dual-end foundation and corrector brush that's magic. You can switch from side to side, buff, blend and pretty much apply anything you want. You could put a whole face of makeup on with this little piece of bristled heaven!
To take a tour of the new Dillard's at the Mall at University Town Center,  click here. >>