Article
Shopping: Our retailers' holiday wish list
Want to find Sarasota's dreamiest gifts? Look no further than this wish list prepared by the toughest customers in town: owners and managers of great Sarasota stores. To stock those stores, retail buyers sift through thousands of possibilities, ending up with a curated collection of products they love. So when we asked them what single item in their store they'd most want to receive as a gift this season, these ultra-picky pros had to pause. Keep reading for their final answers.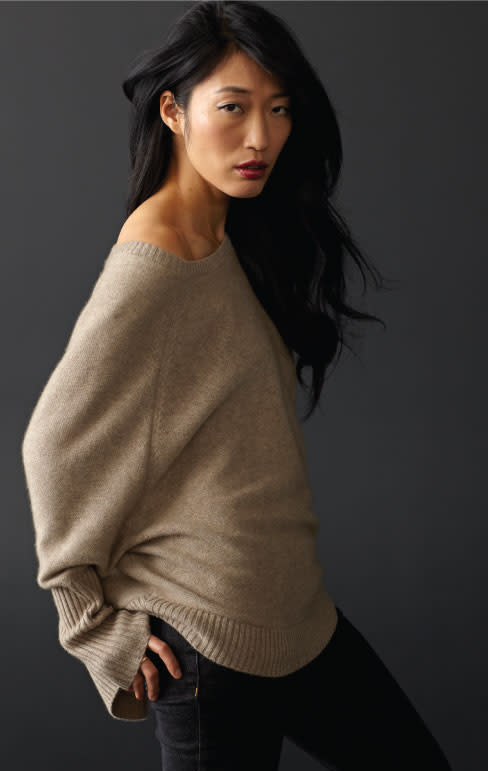 Sheila Rigoni, store manager, Eileen Fisher
"I'd love our bateau-neck sweater. It's made from really fine un-dyed cashmere, so it has a sensuous, organic feel. The neckline and boxy shape are comfy, and it's the perfect top for a favorite pair of jeans." ($498.) Eileen Fisher, 1501 Main St., Sarasota, (941) 365-2435.
Pam Anast, co-owner, The Sarasota Collection Home Store "My home is done; I have no room for anything more. But I've had my eye on a new glass sculpture called Ribbon. I love the violet color and the ripple effect. I could fit that in—on my dining room table or coffee table." ($685.) The Sarasota Collection Home Store, 622 Central Ave., Sarasota, (941) 955-8313.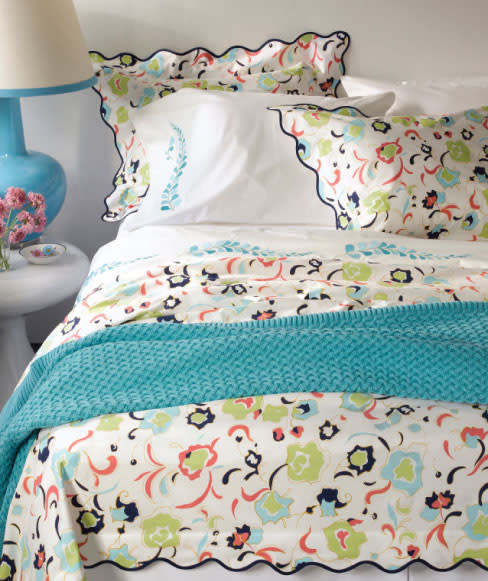 Brooke Dye, store manager, Main Street Traders "Bedding by Lulu DK Matouk in the Tuileries pattern—it's fabulous. It's crisp and fresh—like heaven. It's a beautiful floral and I love the scalloped edging. I'd get the queen duvet cover ($374) and Euro shams." ($108 each.) Main Street Traders, 1468 Main St., Sarasota, (941) 373-0475.
Tatyana Sharoubim, owner, T. Georgiano's "The first handbag ever by shoe designer Paul Mayer. I named it the I-clutch; it's the first really pretty bag I've foound that's designed to hold an iPad and also fits in all my other things." ($350.) T. Georgiano's, 1409B First St., Sarasota, (941) 870-3727.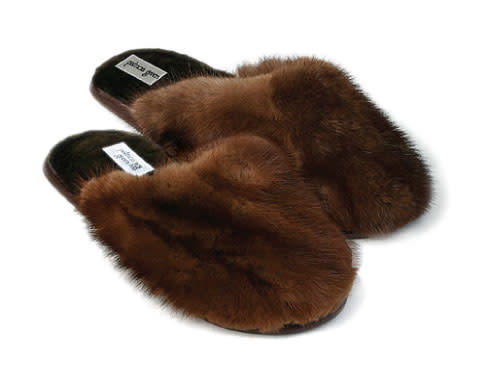 Brenda and Geoffrey Michel, owners, The Met: She: "Mink slippers by Patricia Green. I'd love them in dark brown mink with a dark brown shearling lining. They're luxurious, cozy and glamorous at the same time, and designed with a slight lift in the heel for comfort ($170). He: "I wish I had more time to enjoy our spa. I'd do the Men's Retreat ($450) with massage, facial, manicure, pedicure, haircut and conditioning treatment." The Met Fashion House, Day Spa & Salon, 35 S. Boulevard of Presidents, Sarasota (941) 388-1772.
Ron Saba, co-owner, Ashley Avery's Collectable "Vietri's new Safari pedestal bowl. It would be the ultimate centerpiece on a dining room table or hall console. The animal print in neutral colors goes with everything." ($232.) Ashley Avery's Collectables, 3501 S. Tamiami Trail, Sarasota, (941) 366-3444.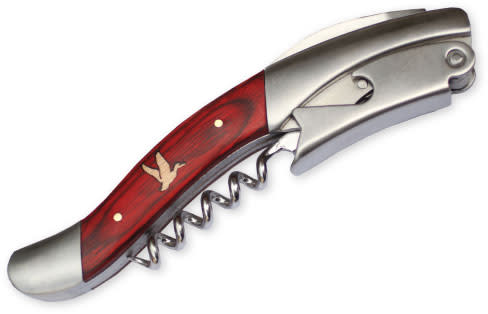 Eileen Hays-Wallace, owner, Write-On Sarasota "I love our customizable corkscrews. The inlays are hand done by Dan Gwynn of Montana Artisan Collection, with a choice of 38 icons from wild game to wine glasses. I'd choose the Labrador—I love them." ($95.) Write-On Sarasota, 1423 Main St., Sarasota, (941) 953-2800.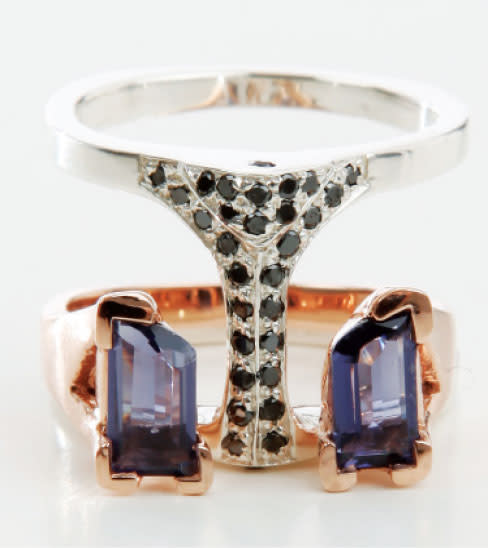 Olivia Bono, owner, Juno and Jove "The Fathom ring: It's a unique two-piece ring in silver and rose gold with iolite and black diamond pavé. It's hip, young and chic—a real statement piece." ($2,200.) Juno & Jove, 1425 First St., Whole Foods Market Centre, Sarasota, (941) 957-0000.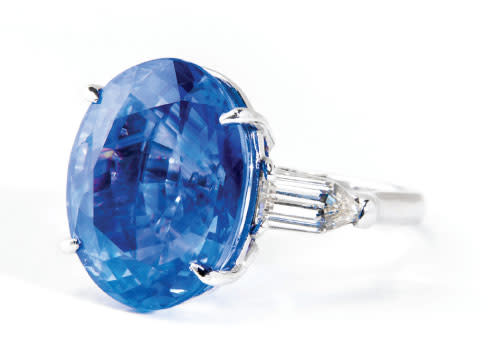 Tina Little, owner, Queens Wreath Jewels
"A celestial blue sapphire ring with a 17.82 ct. stone. Sapphire is my favorite gemstone, but they come in all shades of blue. I like a traditional medium-blue, and this one is just dreamy." ($40,000.) Queens' Wreath, 17 Fillmore Drive, St Armands Circle, (941) 388-9800.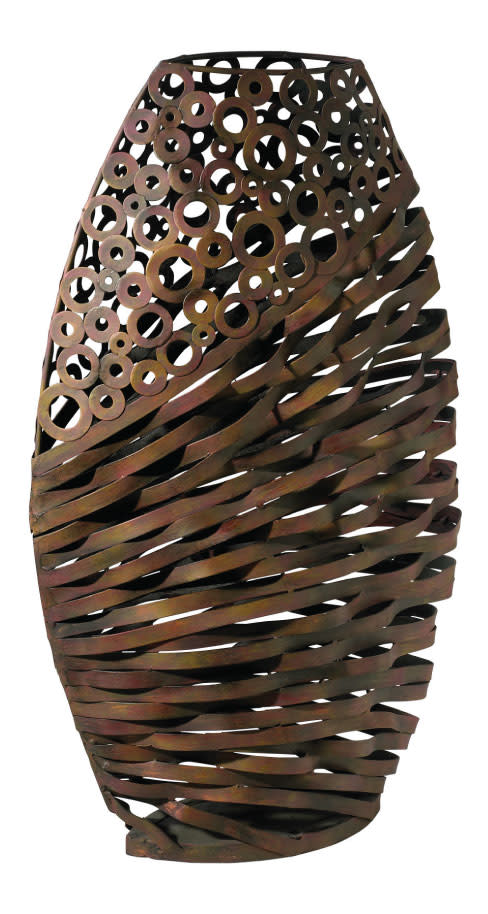 Gerrie Heibel, owner, Envie Home Décor "I love our tall woven wire vase from Cyan Design. It's a statement piece. The shape is so beautiful it's like a piece of sculpture—you don't even need to put flowers in it." ($229.) Envie Home Decor, 1411 First St., Sarasota, (941) 366-7027.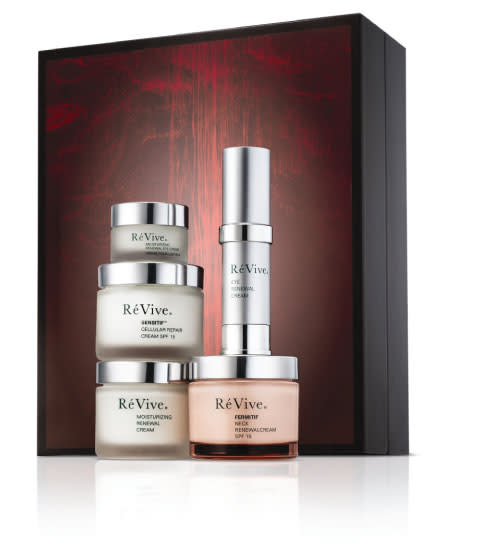 Sally Schule, general manager, Saks Fifth Avenue "The ReVive Artbox 10—it's by far my favorite skincare regimen. It's the perfect combination of products for youthful, glowing skin in a box that's so beautiful, it's like getting two gifts in one." ($550.) Saks Fifth Avenue, 3501 S. Tamiami Trail, Sarasota, (941) 364-5300.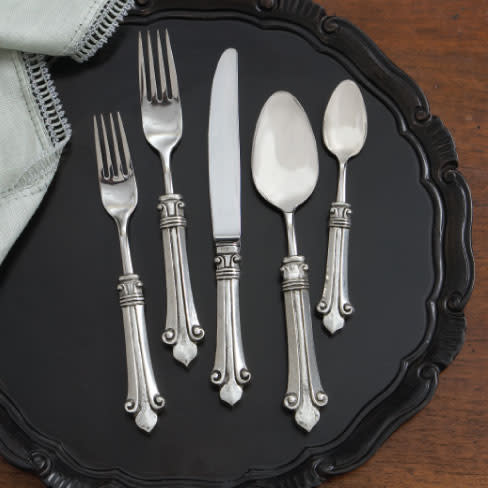 Greg Geidel, co-owner, Coquillage "I'd choose Arte Italica's Giglio flatware pattern because I deserve it! I love the fleur-de-lis design and pewter finish: It's antiqued, but it's today's style in pewter and handmade in Italy." (Five-piece place setting, $225.) Coquillage, 1515 Main St., Sarasota, (941) 487-7160.