Article
Libby's Cafe + Bar Debuts New Summer Menu
The dishes are light and summer-perfect--and don't miss that Hillview Street corn.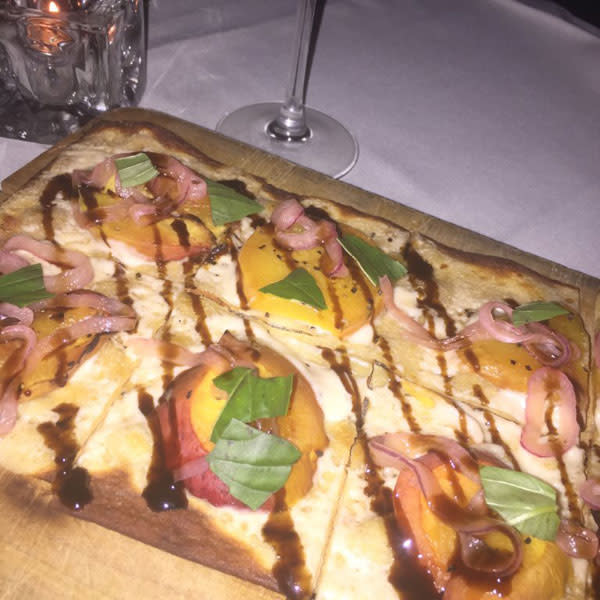 Libby's Cafe + Bar had some menu changes recently. Just in time for the sweltering heat of summer comes a refreshing take on a grilled peach flatbread. House-made pickled red onions amp up the flavor, and although I would prefer a little more goat cheese on the flatbread, it's a dish I would certainly go back for.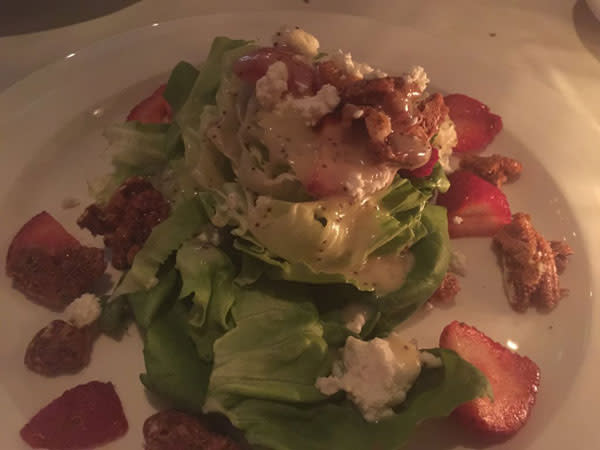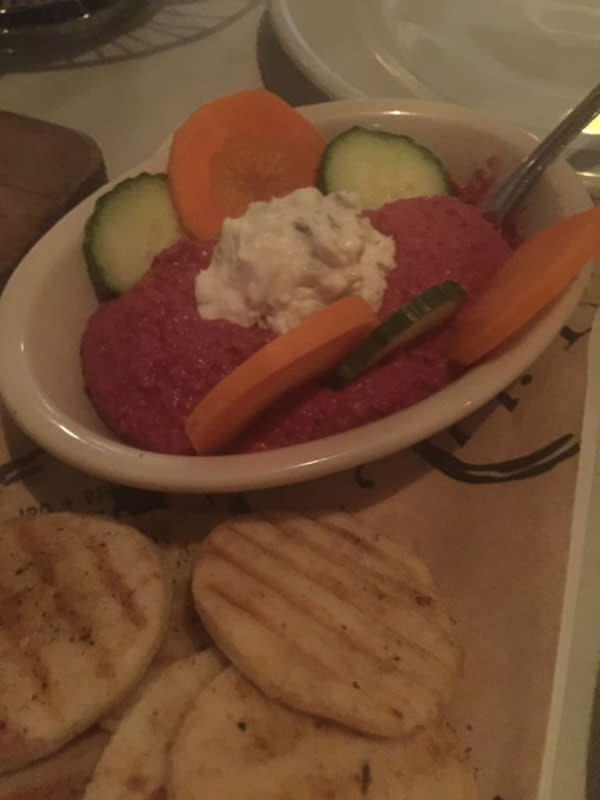 Next up--also on the vegetarian side--were cauliflower quinoa cakes.  A pepperoncini aioli gives a nice balance to the cakes, which are delightfully crispy on the outside. The texture of ground cauliflower matches the quinoa and is filling enough to enjoy with a salad, especially if it is Libby's new strawberry Boston lettuce salad. A retro dressing of citrus poppy seed keeps the salad quite light, and I loved the crunch of seasoned pecans and the sweet berries. The hot-pink beetroot hummus has a hint of spice and is a good sharing dish.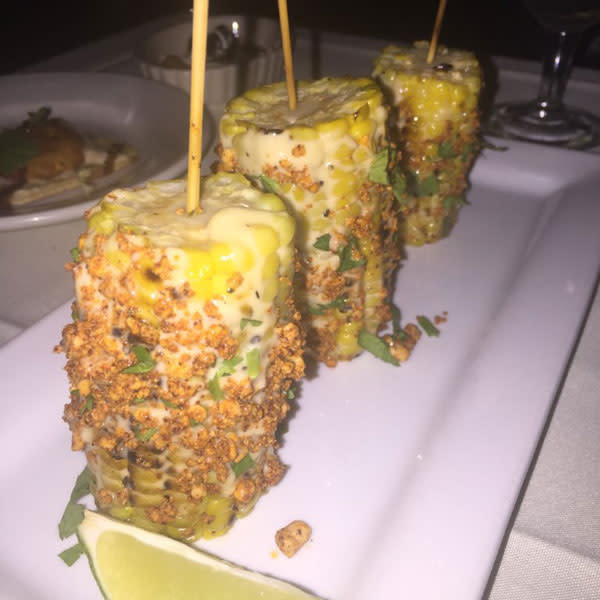 However, my big winner of the night is the Hillview Street corn. This is serious stuff--a flavor combination that is just a perfect bite with melted Key lime butter, cotija cheese and cilantro aioli. Be prepared to order a second round--it is undeniably delicious.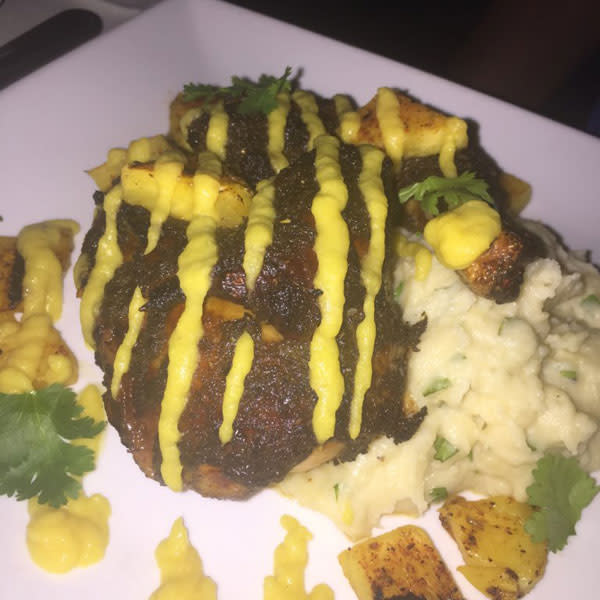 There are a few new entrée selections, as well, but I'm happy to stick to the small plates and vegetarian dishes. I will say, however, that I am starting a petition to bring back the pork belly kimchi fried rice. Philanthropist and Southern charmer Margaret Wise and I have been missing it, as it became a Libby's staple!
Next up, I am heading over to Libby's sister restaurant Louies Modern for its new menu tasting. Now that Chef Fran (the founding executive chef of Libby's) is back on the team, I think that Louies is going to have a notch up on their dishes.
Do you have a favorite restaurant that I should try, or some new dishes that our editors should take a bite of? Leave a comment and let us know--have spoon and fork, will travel!
P.S. It is on  a sad note that Sarasota says good-bye to Darwin's on Fourth. I have always been a big fan of Darwin's creativity and flavor profiles, and had been looking forward to trying  his newest menu changes.
The restaurant business is a difficult one and there is always something to be said for staying small. I do hope that, besides the brewery and food truck, Darwin can open another tiny spot in a nondescript strip mall, where his cuisine originally landed him so many accolades.