Article
Sunday Brunch at Polo Grill and MADE Restaurant
Chef Judi does Sunday brunch at downtown's MADE Restaurant and Lakewood Ranch's Polo Grill.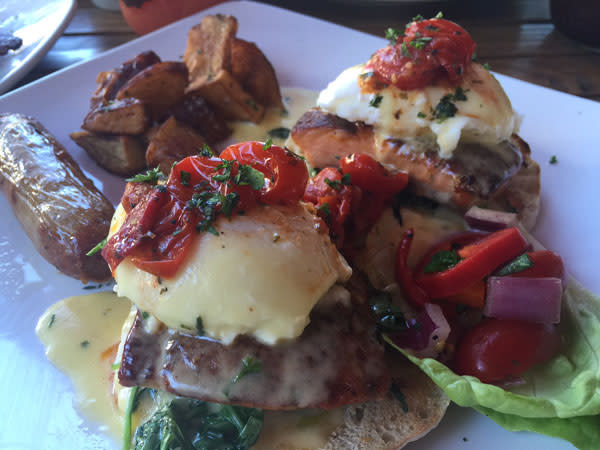 Sunday brunch is hot.
It's the trending thing again, and varies in style from buffet to good old sit-down ala, carte with menus ranging from the 1980s throwbacks like crab Benedict to cooler, hipper options like brisket and fried green tomatoes.
Personally, I have always had a love/hate relationship with brunch. It is a fun way to gather with friends and catch up, and restaurants mostly don't want you to rush out just so they can turn over another table. Sunday brunch also means I don't have to make a big Sunday dinner.
But it also kind of kills the day. I usually need a nap afterward and feel lethargic for the rest of the day. So you see my dilemma.
While I will by no means be able to try all the brunch menus popping up in town, I have ventured to a few over the past few weeks, and have plans to cover Amore by Andrea and The Sandbar in the future.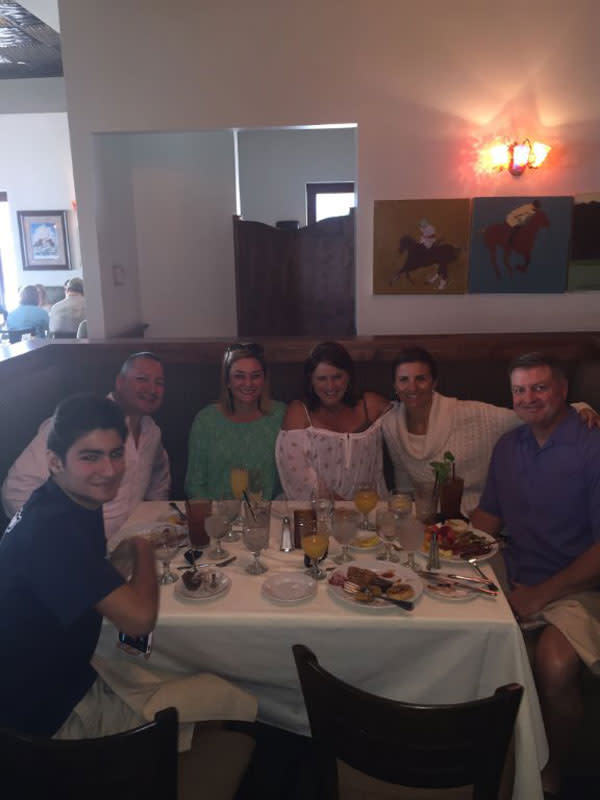 A few weeks ago, I ventured to Polo Grill in Lakewood Ranch. Polo Grills brunch is new, and there was a good turnout despite it being only the second week. The brunch is set in the lounge area, where there's a bloody Mary bar, desserts, a carving station for flank steak and a main oval display with dishes such as grilled salmon (my favorite, with a light chili glaze), eggs Benedict, a few salads and an omelet station.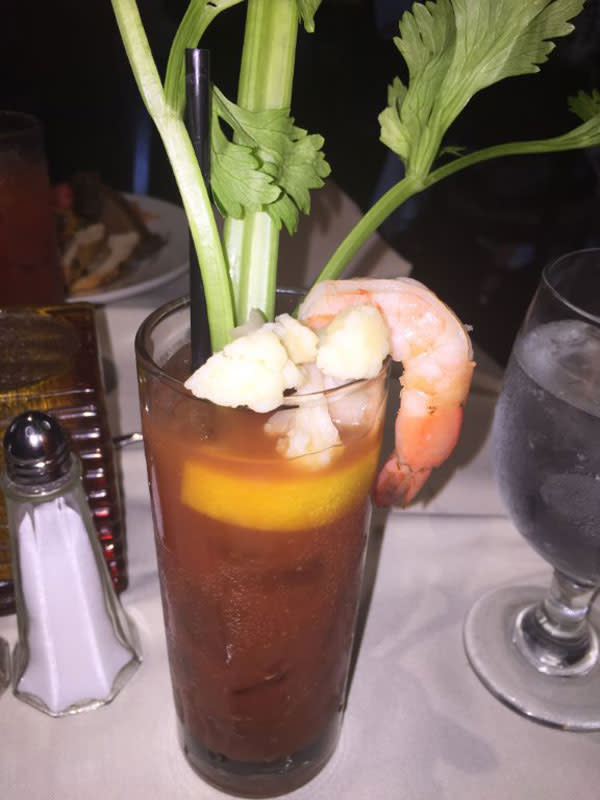 I wished the bartenders had been more prepared to assist us in choosing ingredients, like pickled vegetables, which we missed because they were farther down the bar area, but the Bloody Mary itself was quite good. Waffles need to be cooked to order, not piled in a chafing dish, where they felt cool and soft. Pancakes and waffles in chafing dishes just don't work. What do work, however, are the pasta dishes. If you are truly lucky, Polo Grill will serve their chilaquiles verdes when you're there—layers of corn tortillas, tomato, spicy salsa verde, Mexican crema and crumbled cotija cheese. Amazing!
I have no doubt Polo Grill will work out any lingering kinks. Brunch is $25, plus tax, gratuity and alcohol. There is al fresco seating available as well as that in the dining room.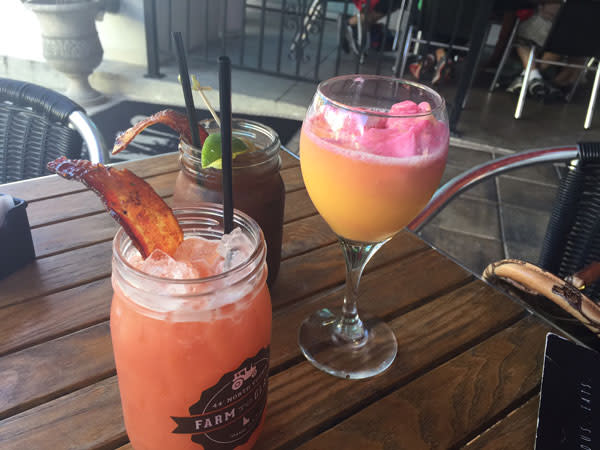 Our next review comes from MADE on Main Street. Chef Mark is doing just about everything right there. The cocktails are downright cool and the dishes keep growing in depth and flavor.
Don't look for your skinny egg-white omelets here—we are talking double-dipped fried chicken, black pepper and Gruyere waffles;  buttermilk peach pancakes with  toasted pecans, whipped cream and fresh local honey (a special); and the BGFT,  a Benedict of Billionaire bacon, sautéed greens, fried green tomatoes, poached egg, chipotle Hollandaise and house-smoked pork ($12 and worth a heck of a lot more). Then there's the Benedict special—salmon seared to a perfect medium topped with sautéed baby spinach, citrus Hollandaise and slightly charred grape tomatoes.  Boom—this is damn good brunch, folks.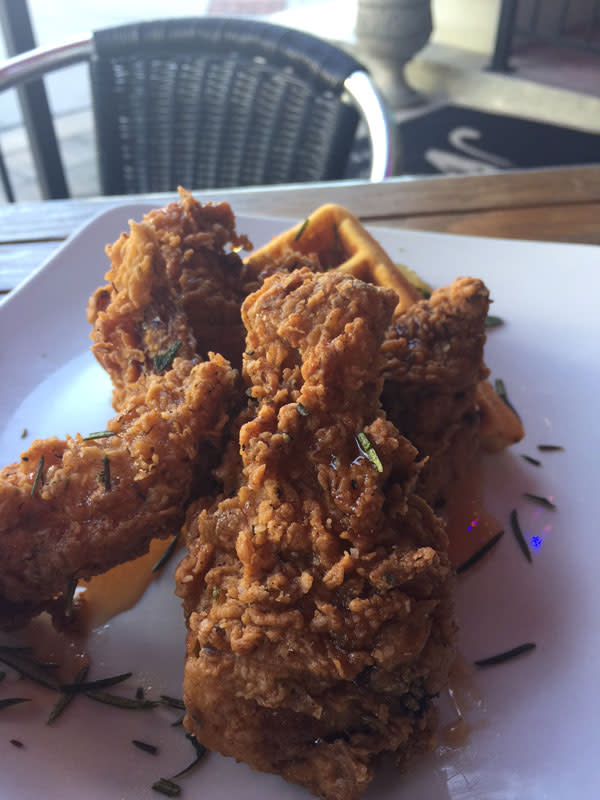 You get a complimentary mimosa with a full brunch item purchase, and don't miss ordering a few little extras like the Little Debbie, a single buttermilk biscuit topped with peppery milk sausage gravy, or dried chili-encrusted seared Atlantic salmon with fresh fruit, spicy almonds, arugula and huckleberry vinaigrette.
I think I will have plenty of Sunday naps coming my way.
If you know of a wonderful Sunday brunch place for me to review, email me at [email protected] or comment on Sarasota Magazine's Facebook page.
For more Sarasota restaurant and dining news, click here. >>