Article
Remembering Sarasota Magazine Food Critic John Bancroft
Chef Judi remembers fellow Sarasota Magazine food critic--and friend--John Bancroft.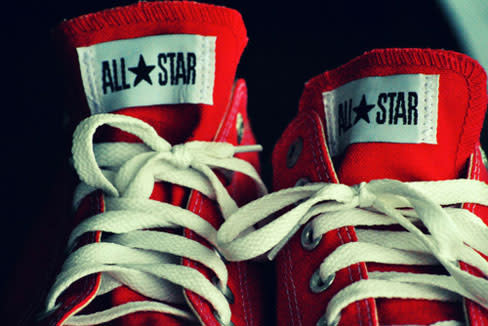 I first met John Bancroft, Sarasota Magazine's longtime food editor, who passed away last month, when he strolled into Fleming's to meet me for dinner. He was wearing red Converse high tops and a long white ponytail and looked more like a cool dude than a restaurant critic. But within minutes we bonded over a mutual passion for Bruce Springsteen and our love of a perfect meal, a good bottle of red wine and a dedicated server.
We were also very different. John loved a more formal dining experience, while I'm one for fish tacos, a slightly greasy cheeseburger and a farm fresh salad (not to mention Vietnamese and Thai food). During our passionate brainstorming discussions at the conference table in Sarasota Magazine's office, John would argue that a best restaurant nominee must serve cocktails and have a beginning, middle and an end. Ruth Reichl, formerly of Gourmet Magazine, felt the same way during her tenure. I remember hearing her describe the changing landscape of food writing: It was the job of a food critic, she felt, to describe the feeling of a restaurant, as though the reader were walking in the doorway with you. John Bancroft did just that.
I, on the other hand, often disagreed, finding simple pleasures in the more casual new joints and trying to get John to see past Scotch on the rocks and escargot, steak au poivre and crepes Suzette. He did just that with his review of downtown Sarasota's Pho Cali, and we shared a love for the No. 79 with grilled pork.
John and I did not often dine together, because he wanted to remain more anonymous, but on rare occasions we found ourselves sharing good food and wine (and sometimes, not-so-good food or service). His beloved wife, Colette, was always by his side, sharing stories of their travels and their favorite meals together. We ran into each other last year, at a hot new restaurant downtown. He gently nodded to me after the server approached our table and gave me an "it's so-so" hand movement. He was absolutely right.
John's reviews opened up a world of food for everyone to enjoy. While it is Sarasota Magazine's policy not to print poor reviews, I hope that readers know that whether they agreed or disagreed with John's recommendations, he always knew food critiquing was subjective. His job was to tell you a story from the beginning to the middle and, now, to the end.
I hope that John is now sitting at a table with dimmed lighting and a Scotch on the rocks before a three- or four-course meal, with a view of the bayfront he loved and Bruce Springsteen singing "Land of Hopes and Dreams."