Article
Area's First Tin Fish Opens in Sarasota Commons
The area's first Tin Fish opens in Sarasota Commons on Beneva Road; Chef Judi Gallagher investigates.
Where Fin Daddy's once stood in the Sarasota Commons on Beneva Road, a new franchise has opened called Tin Fish. With locations across the U.S., including the east coast of Florida, Tin Fish restaurants are small, fresh and no thrills, but offer really, really good food for the price points—at least from my first impression.
The space is a heck of a lot cleaner than the previous restaurant and bar, but still could use a little style on the back side. Maybe a banquette would soften the area where once stood a pool table or big-screen TV. Then again, maybe I am not being fair, because at Tin Fish it is about the fresh fish.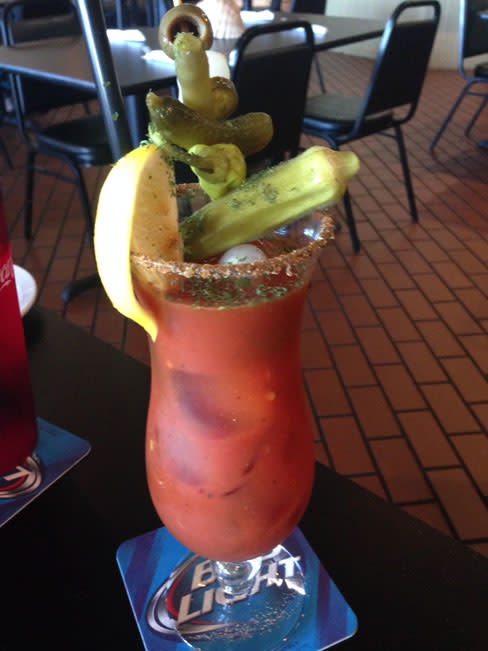 On our first visit we started with a bold and spicy Bloody Mary with all the trimmings. The jalapeño cornbread we ordered was not so impressive (they should have used fresh peppers, not the pickled kind), but the presentation—in a cast iron pan—was cute.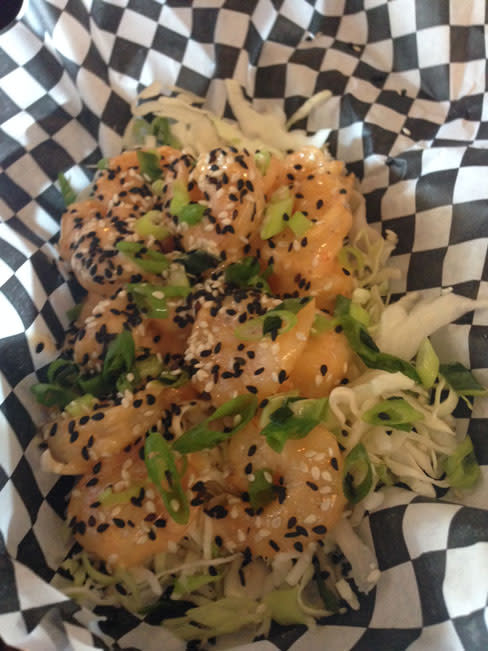 Tin Fish also does a version of bang-bang shrimp called "kaboom" shrimp. This one is served sans breading, but still fried with sesame seeds. There's a good kick to the sauce without it being overly spicy.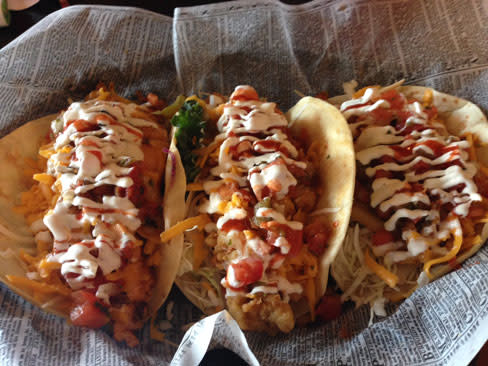 I also ordered a trio of tacos ranging from $4.95 to $5.95 apiece. The salmon taco was my favorite–so moist, with shredded cabbage, cheddar cheese (which I will have them hold next time), Tin Fish's signature sauce, fresh salsa, white sauce and hot sauce. Boom—that is a great taco (and in fact, all three were good.)
Asking for changes and additions to the menu is no problem here. For example, an "On Our Slaw" menu didn't include fresh grilled tilapia, but the restaurant accommodated our request with a smile and delivered juicy tender fish with crunchy house slaw. Service was darn friendly.
Think of this as a fresh fish house that deserves to be on the water but tastes just as good in a strip mall. There is a lot more to try, and I'll update my fellow foodies in a few more weeks when I try everything from the famous fish sandwich plate to the Seminole beef rib eye.
Tin Fish, 935 N. Beneva Road #601 (near L.A. Fitness), Sarasota www.tinfishsarasota.com