Article
Good Deal: Yume Sushi
Food critic John Bancroft discovers a good deal at downtown Sarasota's Yume Sushi.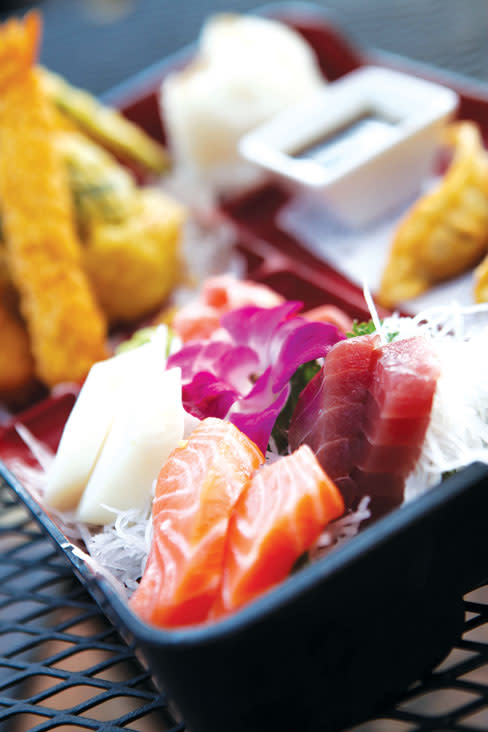 The place: Yume Sushi, 1537 Main St., Sarasota, (941) 363-0604
The goods: Sushi and the chefs who make it are the story here, although other traditional Japanese dishes are available.
The drill: The Bento Box special is a fine value at $11.95. The special comes with four pieces of old reliable California roll, a pair of fried pork and veggie dumplings, rice, starters of miso soup and a ginger-dressed salad plus one choice from a list of five teriyaki or tempura items, one sushi or one sashimi option. Go for the sashimi, which gets you four pieces of fabulously fresh naked fish, two of tuna and two of salmon.
For more Sarasota food and restaurant news, click here. >>
This article appears in the June 2014 issue of Sarasota Magazine. Like what you read? Click here to subscribe. >>