Article
Good Deal: Bradenton's Sax Burgers & Sandwiches
Food critic John Bancroft finds a good deal at Sax Burgers & Sandwiches in Bradenton.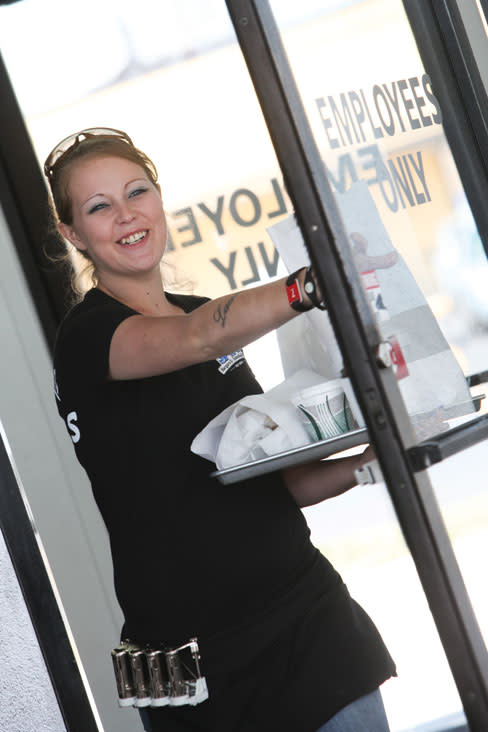 The place: Sax Burgers & Sandwiches, 6008 14th St. W. (U.S. 41), Bradenton, (941) 758-4900
The goods: When the Sonic on the Trail in Bradenton closed a while back I was sad. When Sax opened in the same spot, I forgot my grief and embraced the new.
The drill: Car hops (no tipping, please) will bring your grub in a big white paper bag to your ride, or you can eat on a covered patio cooled by ceiling fans. The signature item on the 30-something-item menu is the Sax burger deluxe, featuring hand-pattied beef with the works ($4.89). It's good, but there are more interesting options, like bacon-topped chicken salad in a waffle cone, a snappy black bean burger for veggie fans or, my favorite, the club panini ($5.99), which layers smoked turkey, ham, bacon, tomato and both jack and cheddar cheese, all drenched in honey mustard sauce, on grilled wheatberry bread. Sloppy but worth the napkins. All the sammies can be turned into a combo for an extra $2.49, which gets you a soft drink and a choice of five sides, of which we sampled the bacon-spiked baked potato salad (pretty good) and the fries (yummy).