Article
Seth Cripe Introduces America to a Seafood Delicacy Made in Cortez
Seth Cripe introduces America to a seafood delicacy made in Cortez.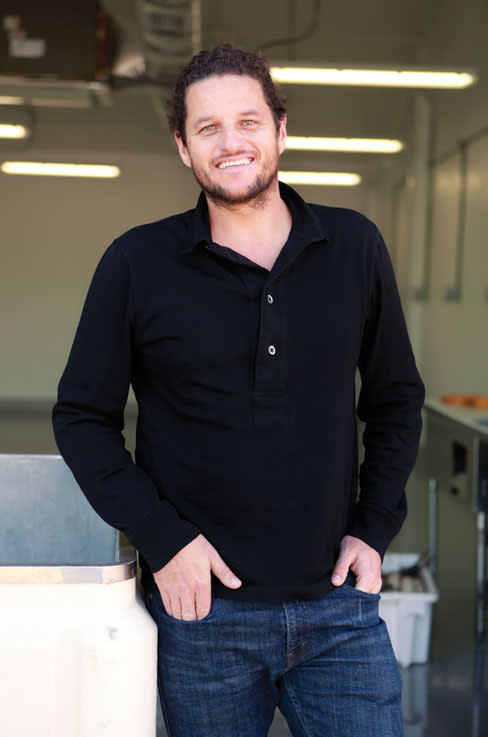 Florida native Seth Cripe is almost single-handedly responsible for America's new-found appreciation of bottarga, the salt-cured, sun-dried mullet roe he produces from his Anna Maria Fish Company. The bright orange roe has a delicate, slightly salty flavor with a hint of "a sweet, citrusy character," says Cripe, "like the air of the sea." Long a Mediterranean delicacy, bottarga can be treated "pretty much like Parmesan," says Cripe—grated over pasta with high-quality olive oil or on a pizza with sun-dried tomatoes. Minimalists might appreciate a slice of bottarga on buttered toast. Cripe's favorite use? "I love it on scrambled eggs with red pepper flakes," he says. "It's amazing."
To purchase AMFC's Cortez bottarga, call (941) 778-8710 or visit cortezbottarga.com.
Click here to return to our guide to Gulf seafood. >>