Article
Dining Deal: S'macks Burgers and Shakes
Food critic John Bancroft finds a good deal at Sarasota's new S'macks Burgers and Shakes.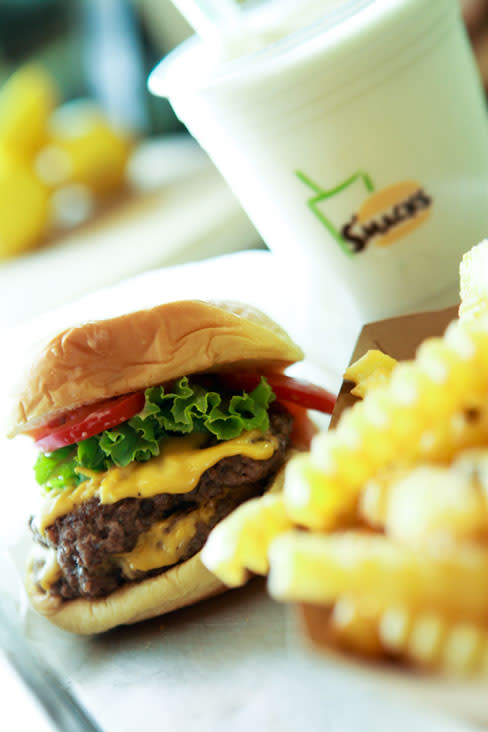 The Place: S'macks Burgers & Shakes, 2407 Bee Ridge Road, Sarasota, (941) 922-7673.
The Goods: A latter-day version of '50s downtown Sarasota icon Smacks Drive-In, minus the carhops on roller skates, has opened under the auspices of the folks behind Gecko's Grill & Pub. The twist on standard drive-in fare is the emphasis on natural beef, local producers and a green rebuilding of a former gas station.
The Drill: Order at a counter, pay up and then find a seat indoors or out on a covered patio. Staff will deliver your order PDQ. The place also does a brisk take-out business. One best bet is the S'macksburger with house sauce, lettuce and tomato, a single beef patty (mini) for $4.89 or two beef patties (regular) for $6.59. The burger is juicy and flavorful, and we like that the beef is free of hormones and antibiotics and humanely raised. The Chi-Town Dog ($4) is a nice take on the classic Chicago hot dog complete with celery salt and sport peppers. If you're a milkshake fan you won't go wrong with those served here ($2.49 mini, $3.99 regular), which are made with rich and dreamy frozen custard.