Article
Chef Judi Visits Downtown Sarasota's Drunken Poet
Chef Judi revisits downtown Sarasota's Drunken Poet and finds lots to love.
By Judi Gallagher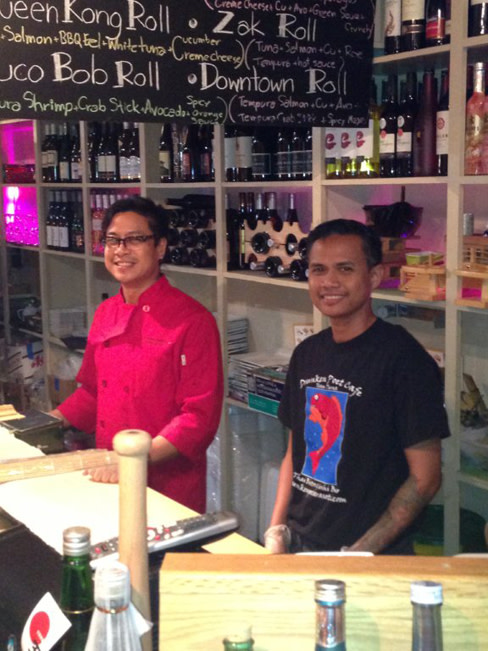 Several years ago I remember trying Drunken Poet on Main Street and really enjoying my lunch. I also remember taking a photo of chef-owner Oy's herb garden just outside the restaurant.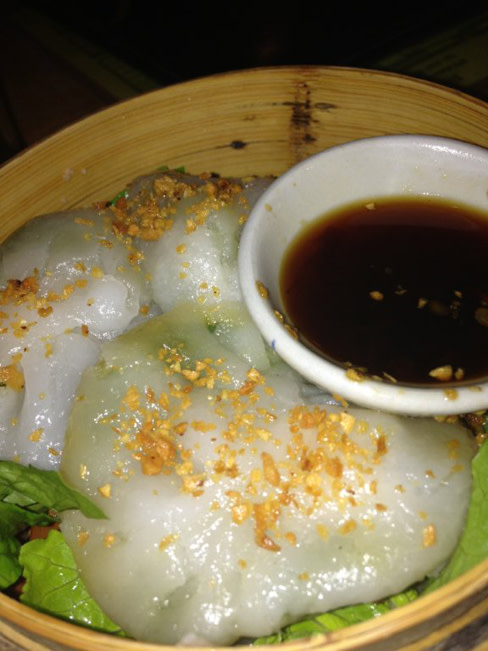 Well, what the heck took me so long to go back? I have been missing so much goodness. I solemnly pledge to enjoy delicious sushi and Thai food at Drunken Poet more often. Well, thanks to the Edible Sarasota team for inviting me to dinner, because wow: What a flavorful, packed feast it was. The dumplings are delicate, the veggie rolls are crisp with fresh cabbage and sweet dipping sauce, and the curries--they're a dream.
[caption id="attachment_26180" align="alignnone" width="488"]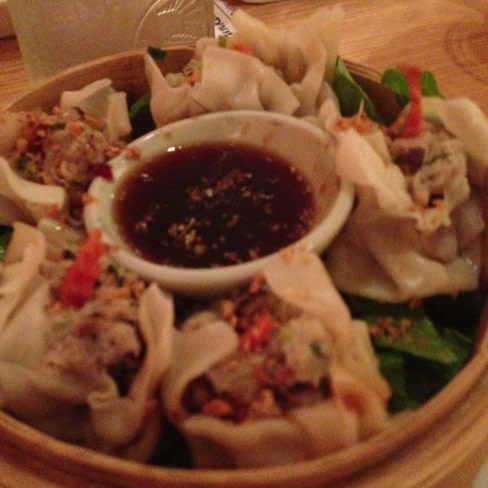 Shu mei.[/caption]
Drunken Poet has the electric vibe of a big-city coffee shop near a great liberal arts school, where you could find the same kind of interior design: Chalkboards and vibrant, colorful walls basically interpret the distinct menu that awaits you. Drunken Poet could easily be found in Boston, Greenwich Village or Boulder, CO., but thank goodness it's right here on Main Street.
[caption id="attachment_26178" align="alignnone" width="488"]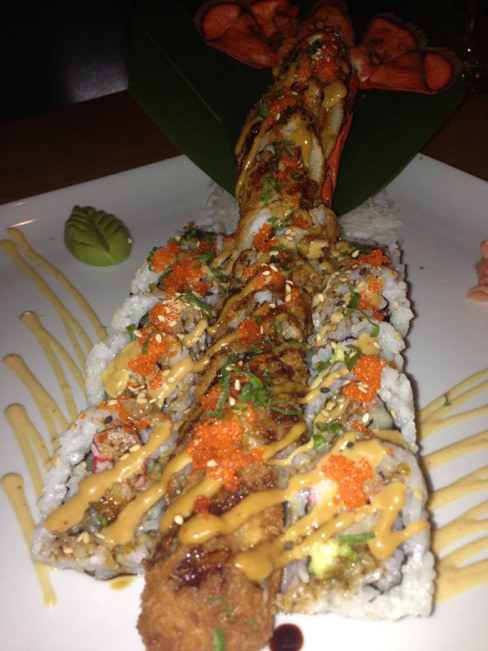 Lobster roll.[/caption]
The rolls are a bit pricier than some other places in town, but seriously, the lobster roll's presentation and taste is well worth a few extra bucks. Sushi portions are large, and sharing is encouraged. And on any given night you will find chefs from various other local restaurants and hospitality folk, like Katie Klauber, feasting on Drunken Poet's nightly specials and immense curry combinations.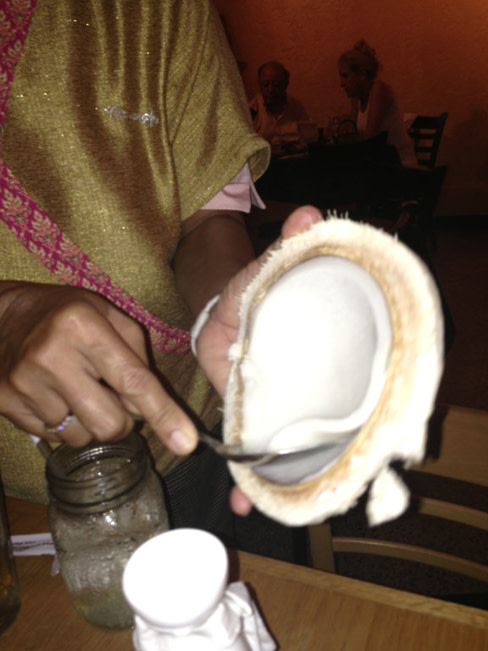 BTW: With the building that houses Drunken Poet and a few of my favorite eateries recently being sold, stay tuned to Foodie's Notebook and Sarasota Magazine for updates on new locations. In the meantime, you probably have a year or so of the Main Street location, so dig in, enjoy and say hi to Oy!
Drunken Poet  | 1572 Main St., Sarasota 34236 | (941) 955-8404
Read Chef Judi Gallagher's "Hot Dish" in our January issue (plus get our exclusive salted caramel sauce recipe), and follow her on Facebook or Twitter.