Article
From The Editor: The Big Question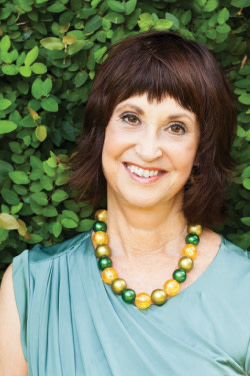 I know a lot about Sarasota visitors. Most locals do. That's because we host legions of them every year, from beloved relatives to people who are vaguely connected to other people we barely know. In fact, the No. 1 place that all Sarasota visitors stay is not in a hotel or rental—it's with family and friends.
This year my houseguests have ranged from an 83-year-old aunt and her best friend, who went to the opera twice and spent the rest of their week sitting in the sunshine and looking at the bay, to the 20-something cousin of my daughter-in-law, who went birding, kayaked and stocked up on frozen gluten-free vegan pizzas at Earth Origins. Over the years, my guests have trooped through acres of museums, botanical gardens and other attractions, soaked up vats of sunscreen on the beach, enjoyed the ballet, circus, theater, opera and Burns Court Cinema, gone boating, paddleboarding, fishing—and barhopping—all over town. Several have even checked into Sarasota Memorial Hospital for part of their stay.
But no matter how diverse their interests and experiences, one question mattered most to every single one: What are we having for dinner tonight?
To help you answer that question, whether you're a guest in one of the 75 resorts that receive this On the Beach annual or a host entertaining visitors, we asked some of our savviest editors which restaurant they're most excited about right now.
Contributing food and wine editor and "Foodie's Notebook" blogger Judi Gallagher always knows the inside scoop. Her tip? Head to Eat Here on upper Main Street Thursday nights for sensational small plates—she calls the chicken and waffles "comfort food at its best." Then go upstairs to see local music icon Twinkle belt out some soulful numbers. A fantastic night, and it's not even the weekend yet.
Contributing editor Bob Plunket's best friend is New York's Amy Robinson, whose foodie credentials include producing the movie Julia and Julia, in which Meryl Streep played Julia Child. But when Amy, a visiting prof at Ringling College, comes to town, they often eschew fancy places for downtown's Barnacle Bill's. "Visitors want good seafood," Bob says, "and you can always get a really nice piece of fish there. Plus it's exactly the right comfort level, so you can show up wearing anything and just relax."
Our food and wine editor John Bancroft refused to name just one place. He started with the new Shore Diner, which he calls "terrific" and "the place to see and be seen on St. Armands this season." He loves the sleek interiors with a garden room featuring a retractable moon roof. "Don't miss the St. Louis Jenga ribs with sesame kimchi or the portobello and black bean cake for starters, the Bell & Evans organic fried chicken and the outstanding artisanal cocktails," he advises.
John is also crazy about the new Darwin's on 4th, where chef Darwin's ceviches "are guaranteed to knock you out." Also recommended: duck breast with cilantro and green pea risotto and the house-brewed beers—"which go down beautifully with a house sirloin burger dressed to the nines on a fabulous rosemary bun."
Our "Town Hall" columnist Cooper Levey-Baker is passionate about fresh and local. That leads him to Star Fish in Cortez, which he describes as "a rickety, cash-only dockside joint that slings the freshest seafood in the area." You must order the smoked mullet, he says, along with the fried oysters, "funky little fritters with an immaculate golden crust." Wash it all down with a cold beer or three, and he predicts, "You'll wish you never had to come back from 'Cortez Time.'"
Fashion IQ blogger Heather Dunhill is as on trend with food as she is with fashion. She says she and her husband, Ted, have a new Saturday-afternoon habit. "We belly up to the bar at downtown's State Street Eating House," where she orders the made-from-scratch Bloody Mary and Ted drinks a Magic Hat beer. " I'm loving the turkey BLT on homemade bread and him the burger," she says.
To see how some of our 5,500 Facebook fans answered this question, go to our page at facebook.com and scroll down to the Oct. 25 postings.